Linklaters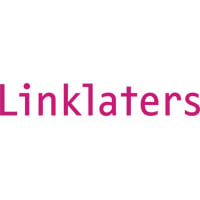 Corporate sustainability is increasingly important for business success; but the GC's role in helping to drive corporate sustainability is less well understood. Members of the Powerlist drive some of the world's best legal teams. I would like to take this opportunity not only to congratulate them on their recognition in the Powerlist, but also to share my excitement at the great opportunity they have to learn from each other and to drive the corporate sustainability agenda in their businesses, with corresponding benefits for themselves, their businesses, and the wider world.
What is sustainability, and why is it important?
The United Nations Global Compact defines sustainability as a company's delivery of "long-term value in financial, social, environmental and ethical terms."
This definition makes it clear that sustainability is not about abandoning profits – on the contrary, businesses need to make sufficient profits to ensure their continued flourishing.
It is more a recognition that the business, economic and societal landscape has changed significantly in the last few years, and that these changes – ranging from the ongoing fallout of the Global Financial Crisis, the increasing anxiety about climate change, the renewed focus on diversity in the light of movements such as #MeToo, and many more – have resulted in governments, shareholders, consumers, employees and other stakeholders placing greater emphasis on concepts such as governance, accountability, transparency, compliance and the "social licence to operate". In addition, despite the political rhetoric in the US, business continues to be global and interconnected – and this interconnectivity means that risks to sustainability can come from an ever-increasing number of sources.
Managing these increasing stakeholder expectations has obvious benefits in relation to managing downside risk from litigation, negative publicity, and so on. But managing these expectations is also increasingly a source of upside, too: witness the increasing focus on "ESG" measures in stock screening, or the importance of corporate culture and responsibility for attracting the best and brightest young recruits.
Why should GCs be involved in driving sustainability?
Managing stakeholders' increasingly demanding expectations in the area of sustainability will require leadership and knowledge. I believe that GCs are extremely well placed to offer that leadership and knowledge, for several reasons.
Firstly, many issues in relation to sustainability are couched in terms of risk management and risk mitigation: both key parts of the fundamental skillset of the GC.
Secondly, sustainability is an issue that touches every part of business strategy and operations – and GCs' remit already makes them extremely conversant with all parts of the business, whether in relation to regulations, contracting or dispute resolution.
Finally, we are seeing a trend whereby "soft law", voluntary standards and best practice in sustainability are increasingly becoming enshrined in "hard law", meaning that managing sustainability is increasingly becoming an issue for legal counsel to consider in any case.
Over the last few years, my colleagues and I, in collaboration with the United National Global Compact, have spoken on the subject of sustainability to dozens of GCs in businesses operating in all sectors across the world. These conversations uncovered a plethora of ways in which GCs can and will drive corporate sustainability – ranging from tying compliance programmes to business ethics and values, using big data tools to track trends and risks and take preventative action, conducting human rights and supply chain due diligence, establishing redress mechanisms via strengthening traditional judicial institutions alongside tailored private alternatives, and many more.
This wide range of activities not only drives the sustainability agenda, but also showcases the value that the GC brings to the table in the boardroom. I invite all participants in this year's Powerlist to talk to their teams, their wider businesses and each other on the subject of corporate sustainability: this will help GCs to create and protect value within their organisations, and also align corporate strategy with corporate sustainability which will ultimately benefit us all.
Elevate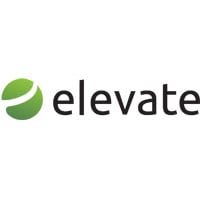 You've made the GC Powerlist! Incredible and so well-deserved. We salute you and all those who helped you get to this place, because regardless of how amazing you are individually, we know that no one succeeds alone. It takes partnership, collaboration, mentoring and a strong support network.
Celebrate for sure, but please, don't rest on your laurels. Always remember the definition of power:
pow ● er; /'pou(ₔ)r/
"the capacity or ability to direct or influence the behavior of others or the course of events."
That's an incredible responsibility and we urge you to not take it lightly. As a member of the GC Powerlist, you have in your hands the ability to facilitate, not stifle, the benevolent disruption of the legal industry. How? You and your company can choose innovation rather than stagnation; diversity rather than uniformity; globalisation rather than isolationism. You can embrace new models, the intelligent use of AI and technology, operational efficiencies and the abolishment of the eight most dreaded words in our industry: "Because that's how we've always done it before."
We formed ElevateNext in 2018 with all of these principles in mind. ElevateNext (www.elevatenextlaw.com) is a woman-owned, new model law firm that sits alongside the award-winning global law company, Elevate Services (www.elevateservices.com). We took everything we learned from our decade-long experience running Valorem Law Group (nationally known since 2008 for starting the conversation on using Alternative Fee Arrangements) and joined forces with Elevate to give customers a one-stop solution for any law department or law firm need. Elevate provides the technology, consulting, managed services, staffing, and legal operations, while ElevateNext handles all aspects of the practice of law. The right people doing the right thing at the right price – and always at a fraction of the traditional law firm price.
Are you worthy of this award? You better believe you are. But the better question is: what will you do with it? How will you live up to the power of the Powerlist? What will you do to further the profession and those in it? We have faith in you, and we are inspired by you. We can't wait to see how you harness your power, and we hope that ElevateNext Law and Elevate Services will be right there with you, pumping our fists in the air as you flourish and thrive and achieve.