Arias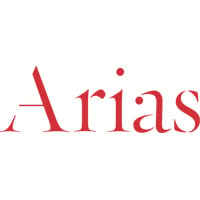 One of the largest and most respected law firms in Central America, Arias has 75 years of experience providing accurate and timely solutions based on clients' goals, a great team of professionals, award-winning client service and unparalleled innovation to the region's legal market.
It has been named Law Firm of the Year by Chambers Global, Chambers Latin America, International Financial Law Review and the International Tax Review. It is considered as one of the pioneering law firms for its high participation in diversity, gender fairness – where 57% of its lawyers are women, and ethnic equality in the legal profession.
The firm has outstanding lawyers, with extensive experience in nearly all branches of law, and many of them with Masters and Ph.D. degrees in law, from US and European universities.
Arias is a full-service law firm able to provide advice in over 30 practice areas; among the most relevant are:
Arbitration and litigation: advises companies facing litigation of various types before administrative or judicial forums. This includes out-of-court settlements, alternative mechanisms for dispute resolutions and skillful litigation. The team also has a vast experience in international and local arbitration.
Antitrust: advises in concentrations, competition-related litigation, clearance, cartel investigation and litigation, compliance, counselling and training programmes, antitrust disputes, commercial disputes and judicial reviews, among others.
Banking and finance: structuring finance projects with multilateral financial institutions, local and foreign banks, counselling financial institutions, and multinational companies in financial transactions.
Corporate and commercial: start-up projects, establishment of operations, corporate governance, due diligence, contracts,
corporate immigration, and day-to-day legal needs.
Intellectual property: trademark registration, patents, oppositions, and all matters related to intellectual property protection.
Labour law: drafting and execution of labour contracts, internal labour regulations, registrations with employment authorities, changes in employment terms and conditions, terminations, labour controversies and negotiations of out-of-court settlements, labour dispute mediation, litigation of employment-related matters, and corporate immigration.
Mergers and acquisitions: negotiations and closings in selling and acquiring companies, joint ventures, acquisition of minority and controlling interest, businesses due diligence process, and identifying legal contingencies.
Tax planning and litigation: tax structuring, tax planning, tax litigation, transfer pricing, free trade zones and fiscal grounds, municipal taxes, customs, among others related.
Regulatory: with extensive knowledge of local regulations, the team provides regulatory advice in consumer protection, data protection and privacy, energy, environment, finance matters, telecommunications, media and technology, chemicals, pharmaceuticals, among others.
Energy: advice on the successful development of energy generation projects, from the initial investment phase to the beginning of their operations, as well as in the distribution sector and electricity market. Arias has experience in public tenders, regulatory compliance issues before different public entities, power purchase agreements, supply and other agreements necessary to enable the participation in the energy market.
Other practice areas include: administrative law, aviation, compliance, anti-money laundering and anti-corruption, franchising, government procurement, international trade, foreign investments, insurance and reinsurance, oil and gas, project and infrastructure finance, public private partnerships, real estate, among others.
With a legal team of 36 partners and more than 130 lawyers through their seven offices across all Central American countries, Guatemala, El Salvador, Honduras, Nicaragua, Costa Rica and Panama, Arias reaffirms its commitment to continue serving clients with a strategic vision, generating value that allows clients to reach and surpass their objectives. Helping them in a unique approach, by having all their regional legal matters tendered by a single contact. They are truly, integral partners who clients can trust.
The firm has coordinated some of the largest multijurisdictional transactions crossing Latin America; it is the go-to firm for international corporations doing business in the region. The firm has grown and achieved innovation over the years in order to offer personalised, preventive, and strategic legal services to the business and the needs of its clients, with reliable and accurate legal solutions.
Arias' heritage, passion for law, and commitment to quality allows them to grow along with the region and overcome new challenges in each country where they operate.
Aguilar Castillo Love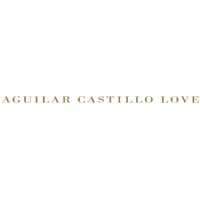 Pellerano & Herrera Attorneys at Law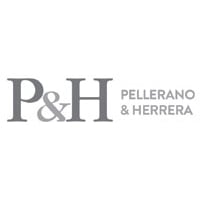 Mayora & Mayora S.C. Abogados