Baker McKenzie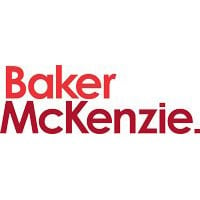 In 2019, Colombia has proved itself as a sustainable investment destination. After a year in office, President Iván Duque has achieved some wins in the economic sphere and now is seeking to maintain investor confidence for long-term growth.
Experts agree that despite the economic slowdown during Q1, there are good reasons to believe that by the end of 2019, Colombia will reach the projected 3.5% increase in its GDP. That figure alone shows significant growth, compared to the 1.1% expected for South America by the International Monetary Fund.
Now, Colombia is challenged with ways to remain economically stable in the long run, while the country confronts political polarization in a post-conflict society. As a result of the conflict era, Colombia has learned valuable lessons such as the importance of working internally and with the international community in order to implement treaties and agreements that sustain peace and ensure growth.
The months to come present certain challenges –financing the post-conflict agreements is just one of them, which will require establishing new controls against corruption and fiscal consolidation.
At Baker McKenzie, we are proud to have established a commitment to innovation, revolutionising the traditional approach of the industry to offer services that are more competitive to our clients across different sectors. Our firm has been looking into ways to adopt new technologies, such as artificial intelligence and design methodology, to lead the way in innovative legal services with a focus on business, in Colombia, and around the world.
Another important topic on the Colombian government's current agenda is immigration. How can the country keep pace with economic development, while not being indifferent to the wave of migrants arriving from Venezuela? This recent trend has led to a transformational movement in Colombia and across Latin America, forcing countries throughout the region to take advantage of the benefits of immigration, embrace diversity, and spark debates surrounding people's conceptions of xenophobia and stigmatization.
These conversations are not irrelevant for our firm and our clients, who need to navigate Colombia's business landscape comfortably. It is critical to understand the geopolitical conditions of the country and region, while still being able to secure stable investments in the end. Our lawyers focus on the ability to understand not only the regulatory framework of our clients' industries but the trends that will affect their businesses. We are the new lawyers who are able to prepare clients for the future by responding adequately to upcoming challenges.
At Baker McKenzie, we focus on six key industries: consumer goods and retail; energy, mining and infrastructure; healthcare; industrials, manufacturing and transportation; and technology, media and telecommunications. Our variety of clients encourages us to provide forward-thinking legal advice based on an intimate knowledge of local markets, combined with a global mindset.
Over the past 80 years, we have witnessed the development of the country by helping local companies expand their businesses and multinationals to land their investments in Colombia successfully. Baker McKenzie was a pioneer in the region, offering clients a longstanding presence in the leading economies in Latin America and a visionary approach.
Our talent is diverse, as is our firm. Baker McKenzie has demonstrated a substantial commitment to diversity and inclusion, being the first law firm to establish aspirational targets for female representation at the partnership and leadership levels. Just recently, Baker McKenzie took another bold step towards gender inclusion by becoming the first law firm to establish a 40-40-20 team by 2025. That means a 40% male, 40% female split, with a flexible distribution for the remaining 20% among partners, senior business professionals, firm committee leadership, and candidate pools for recruitment.
For our talent, we have developed work balance programs such as bAgile, a flexible remote work initiative for both men and woman, available to people across the firm globally.
In our communities, we develop CSR initiatives such as support of the Quiero Estudiar program in Colombia that allows eight students, with outstanding academic performance, who graduate from high school in Colombian Pacific Coast schools, to have access to a career at the Universidad de Los Andes, one of the most prominent academic institutions in the country.
Baker McKenzie's highest commitment is to Colombia and Latin America, whether through cutting-edge legal advice, innovation, diversity and inclusion, or CSR efforts, our firm wants to build and inspire.