Bech-Bruun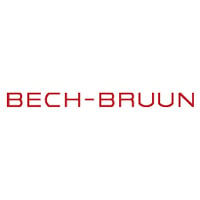 We are pleased to congratulate the General Counsels who have been admitted to The Legal 500's GC Powerlist: Nordics. General Counsels are to an increasing extent faced with new and additional demands. It is a role requiring constant development and adaptability.
At Bech-Bruun, we are happy to help facilitate the framework for the very first GC Powerlist: Nordics and we wish to congratulate both the nominated general counsels and of course in particular the counsels who made it on the list.
It requires a varied and diverse set of skills to act as General Counsel. First and foremost you must have a broad legal skill base and the ability to clearly communicate legal insight in order for the company's management and business units to be able to understand and utilise it. But the role as General Counsel is changing. This became very clear in an analysis conducted by Bech-Bruun in the fall of 2015.
The provision of legal advice is still the primary function of the general counsel, but the role also demands insight into a number of new areas. General Counsels are to an increasing degree involved in the companies' strategic discussions and in new business initiatives where they function as the legal sparring partner to the management and help identify potential problems.
At Bech-Bruun, we have strong and good working relationships with many of the best General Counsels in Denmark. Working relationships which we value highly and find very important as General Counsels have contributed to professionalising companies' approach to both law and compliance. This has resulted in a more proactive approach to the handling of legal issues, meaning that potential challenges to a higher degree are handled earlier and before becoming actual problems. There is no doubt that General Counsels are a crucial asset to companies.
However, we also know that many General Counsels want to become better at showing how they create value for the company or the organisation. And that many counsels enquire supplementary skills in line with the changes occurring to the role of General Counsel. Consequently, we have developed a training programme tailored for General Counsels, which has been created on the basis of our analysis of the specific demands of the future. This programme has been developed in order to help General Counsels prepare for the new challenges and to lay the foundation for success for the counsels, their employees and the company as a whole.
We are looking forward to continuing our good working relationships with the many General Counsels we work with on a daily basis and of course also to meet the ones we have not had the pleasure of working with.
And once again; a big congratulations for everyone on this year's GC Powerlist: Nordics.
Castrén & Snellman
When the The Legal 500 called and asked whether we would like to be involved in the publication of Finland's first GC Powerlist, it wasn't hard to answer yes. Throughout my long career, I have served as the right hand to many general counsel, and I have a great respect for the work they do. It feels wonderful that now, through GC Powerlist, we will be able to shed light on the great contribution general counsel make to the success of the companies they serve.
The world is changing rapidly. The companies that were on top at the start of my career looked very different to the ones on top today. New companies are being started every day, and they are growing and going global at an increasingly rapid pace. The tough challenges—and hot opportunities—in companies today include compliance, governance, privacy and data security.
It has been a long time since general counsel could be satisfied with just looking after their own back yard. Being a general counsel today calls for an wide understanding of the business of one's own company as well as of the megatrends that will unavoidably alter the landscape companies operate in—whether they like it or not. Curiosity and enthusiasm for new things are more important traits for lawyers than ever, regardless of whether you are an attorney or an in-house counsel.
My experience is that the best ideas are created by innovating together, by joining forces to create a vision. Co-innovation has brought an entirely new twist to my own work. It is a great feeling to see the spark of enthusiasm in you client's eye and to have helped feed their curiosity towards the future.
The opportunities of digitalisation—a megatrend that is affecting businesses across the board—is an area for development that is shared by both law firms and in-house teams. According to Radiant Law's recent study, more than three-quarters (78%) of general counsel lack separate budgets for process and technology services, despite exactly the same percentage identifying a 'compelling need' for them. Nonetheless, two-thirds of GCs had invested in process or technology with an external supplier in the last two years.
The same trend can be seen in law firms. We are digitising our operations and have turned a keen ear to the thoughts general counsel have about how we can find entirely new ways of doing things in the future.
Finally, let me congratulate all of you who made it onto the GC Powerlist. You are rock-solid trailblazers in your field!
Selmer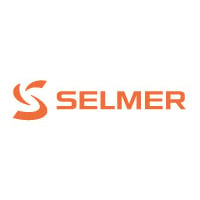 There is an emerging shift towards international trends concerning the role of the General Counsel and law firms. The new General Counsel is expected to combine legal aspects with commercial viable solutions. In turn, the demand and necessity for innovation, commercial thinking and knowledge sharing between the law firms and General Counsels is growing. In addition, procurement of legal services is becoming increasingly more diverse and complex. We anticipate these challenges will accelerate in the coming years, putting pressure on law firms to apply fresh thinking to old habits.
Daily, Selmer's lawyers engage with extremely capable and knowledgeable General Counsels and corporate legal departments. We experience, first-hand, the great number of Norwegian General Counsels who possess an exceptionally high level of expertise on an international scale. It is in this matter a great pleasure to now have the opportunity to acknowledge their achievements and expertise, in partnership with the renowned brand Legal 500.
Throughout Selmer's short history we have striven to work in innovative ways, constantly among the first to adopt new ideas. We are committed to finding solutions to new market trends in order to meet the requirements and needs of our current and future clients, many of which we hope to celebrate at the GC Powerlist event.
We are truly proud to be selected as The Legal 500's GC Powerlist partner in Norway and look forward to welcoming you to the event.