Freshfields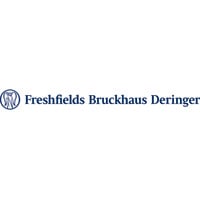 I am delighted that Freshfields once again has the opportunity to sponsor The Legal 500 GC Powerlist: Italy.
We are a leading global law firm with a long-standing track record of successfully supporting the world's leading national and multinational corporations, financial institutions and governments on ground-breaking and business-critical mandates.
We have been in London for the best part of three centuries and in Italy for just over two decades. But while our presence in Milan and Rome is relatively short-lived compared to the UK, we were among the first international law firms to establish an Italian presence. Since 1997, other international law firms have come and gone. But we have stayed put and established ourselves as a go-to law firm for Italian businesses looking to do both cross-border and domestic deals.
With the Italian economy in the doldrums over recent years, the number and value of such deals have of course been relatively small compared to before the financial crisis. But things are picking up. Each year from 2016 to 2018, the number of deals involving Italian entities has exceeded the 2008 total of 1,245. In 2018, there were 1,462 deals with an aggregate value of $128.2bn, well above the previous post-crisis high of $90.1bn in 2015.
Domestic and inbound transactions have bounced back particularly well. There were 837 domestic deals in 2018, a rise of 156 percent over 2013's post-crash low of 327. For inbound transactions, there were 333 in 2018, rising by 126 percent from 2012's post-2008 low of 147. The number of outbound deals has not shown such a marked increase but in 2018 was still nearly double the 2013 low (186 v 95). These trends are reflected in the recent activities of our Italian corporate team, which has been working on an increasing number of deals, particularly for financial investors.
So, helped by stability in the country's banking sector, corporate Italy has rediscovered its appetite for deal-making. But the trend may not last. Domestically, the OECD reports GDP growth as sluggish and believes it may even stagnate in 2019; business and consumer confidence is low. Externally, global trade tensions are hurting demand, particularly in the automotive and mechanical industries. So what can the legal team do to support their company during these challenging times?
Finding ways to reduce costs is the obvious one. Your legal spend is inevitably going to be scrutinised – whether it's for one-offs, like a transaction or dispute, or for business as usual. But there should also be room for you and your team to take a proactive approach to risk management. That might mean, for example, carrying out regulatory due diligence on new business models, products and services. Consumers, particularly in Europe, have more power than ever – to not only publicise flaws in product design but also seek collective redress. Having a team of in-house lawyers overseeing the development process is better than launching a product or service that is later found to leak personal data or breach antitrust rules.
So innovation is risky. But it's also a good way to head off decline. As a law firm, we are more committed than ever to helping clients improve how they do things. And that makes us more committed than ever to improve how we do things too. For example, earlier this year, we launched the Freshfields Lab in Berlin, where we work alongside clients to design tech-enabled solutions to their most complex challenges. And with input from clients, we are developing a tool to improve the way their matters are logged, tracked and billed.
Many congratulations to the 100 teams who have made this year's list. I wish you all the best over the next 12 months and trust that you will find even better ways to solve your companies' most critical issues.