Beiten Burkhardt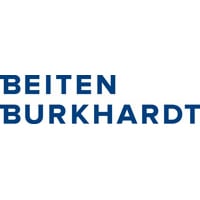 The German economy is looking back on more than ten years of growth. BEITEN BURKHARDT has also grown continuously over the past few years and has developed very well in the economic environment. Much suggests that 2019 will be another record year for us.
On the other hand, more and more cyclical concerns and political insecurities dominate the public debate. An end to the long upturn is in sight, and many industries, especially those who rely on exports already notice a clear cooling down of the global economy. Brexit, possible trade disputes and political trouble spots are factors which cause insecurities and evoke an increasingly pessimistic view of the economic prospects of the coming years. Many businesses are adjusting their planning and investment projects in line with a more difficult environment. Growth forecasts are being revised, expansions plans are being cut down, and transactions are being postponed or even cancelled. Instead, cost reduction plans and consolidations, in some cases also reorganisation and staff reduction play a more important role in preparing companies for a downturn, and maybe even a real crisis. Of course nobody knows how great this downturn will be, and how long it will last. However, a responsible and professional management must prepare for such scenarios.
In this context, legal departments and external legal advisors play an important role. Many of those adjustment measures involve legal questions, both in planning and implementation. This includes for example adjusting contracts, restructuring or selling business units, reducing staff, responding to crisis of business partners, and finally, handling legal disputes.
Especially in economically challenging times, a close and trusted relationship between companies and their legal advisors is crucial. As a diversified full-service law firm, BEITEN BURKHARDT is also on your side in unexpected situations which demand quick and effective actions and customised solutions. With experts in all areas of business law and profound industry expertise we are always exactly where you need us. Our strength lies in long-term, comprehensive client relationships based on a deep knowledge of our client's business and mutual trust. It enables us to help you immediately and create genuine added value with our advice – not only with large volume transactions or litigation but also with legal questions which arise in daily business but still need to be solved immediately and competently.
Demands on legal departments are growing continuously. Companies become more complex and more international, legal systems become more complicated, while at the same time financial and human resources are increasingly scarce. Cost pressure defines staffing of legal departments and the budgets for external legal advisors. New legal tech applications appear, affecting established routines. General counsels have the challenging task of responding adequately to all these developments and, at the same time, maintaining the service quality for the company and the management at the highest level.
Three things are important for general counsels in this context: a well organised and efficient legal department, competent and trusted legal advisors, and the opportunity to share ideas with like-minded lawyers, in-house or in other companies. Here, the GC Powerlist offers an excellent platform to share experiences and discuss current questions and problems. No one can understand the challenges of a general counsel better than other general counsels in similar positions. The advice of an experienced colleague is a valuable resource which may save time and money and help to avoid mistakes. This applies to prevailing legal issues as much as to organisation and management questions. That is why it is so important to use the GC Powerlist for creating a network and maintaining contacts.
We are very pleased to be able to accompany this exchange as the GC Powerlist partner in Germany for the third time in a row. The GC Powerlist recognises general counsels who are driving forward and promoting legal developments in their companies or industries, developing brilliant solutions to complex issues, as well as creating innovative structures and establishing them on the market. It is a matter of great importance to us to support this valuable recognition as exclusive partner.
We congratulate the recognised counsels of so many well-known companies and are looking forward to an ongoing exchange within the circle of the GC Powerlist.