Jones Day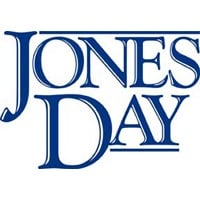 On behalf of Jones Day, we congratulate each of the counsel included in the GC Powerlist Southeast Asia 2019. We have had the pleasure of working with many of you and are truly pleased to see you recognised among the most influential and innovative lawyers in the region.
Jones Day is a global law fi rm with more than 2,500 lawyers in 43 offi ces across five continents. The firm is distinguished by a singular tradition of client service; the mutual commitment to, and the seamless collaboration of, a true partnership; formidable legal talent across multiple disciplines and jurisdictions; and shared professional values that focus on client needs.
The firm's 126 years of sustained growth – in experience, reputation, and successful client interaction – have been built by its dedication to a 'One Firm Worldwide' philosophy, which fosters the creation of inter-office and cross-practice teams, assembled to ensure that clients receive the best possible guidance and representation, without regard to barriers conventionally imposed by geography, borders, time zones, or language.
Jones Day has committed substantial resources and capacity to serve each of Asia's distinct markets, including China, Japan, Singapore, and Southeast Asia, as well as Australia. Spread throughout 10 offices in the region, the firm's 250+ lawyers represent clients in practice areas including antitrust, banking and finance, capital markets, corporate and commercial, energy, global disputes, intellectual property, labour and employment, mergers and acquisitions, private equity, real estate, and several others.
Our Singapore office serves a base for our multilingual team to support clients across the region. The majority of our Singapore partners have been living and working in the region for most of their careers. In recognition of our long-standing commitment to Singapore and deep experience in key practice areas, Jones Day is one of only a few firms awarded a QFLP licence to practice Singapore law in permitted areas (primarily commercial, corporate and finance).
Jones Day is proud to sponsor GC Powerlist Southeast Asia 2019.
Frasers Law Company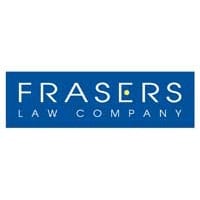 Frasers is delighted to congratulate the general counsel who have been nominated for this year's GC Powerlist Southeast Asia 2019. We sincerely believe that this is well deserved recognition for all your hard work and achievements over the past year. We have had the privilege to work with many of you in helping you to accomplish your goals.
The role of in-house counsel has changed dramatically over the past decade with an increasingly complex global regulatory environment and growing expectations of the in-house counsel role bringing new challenges. At the same time, new markets, particularly in Southeast Asia and changes in technology have given rise to many new opportunities. It has been increasingly important for external counsel to work in partnership with in-house counsel to support them in their critical role to help identify and manage risk while enabling the businesses that they support to explore new opportunities.
Frasers was the first law firm to receive a foreign law company licence in Vietnam, and we continue to uphold our position as a progressive leader in Vietnam's rapidly developing legal arena. Some senior lawyers within our team have been advising on Vietnam law matters for three decades. Through an integrated team of foreign and local lawyers, we are able to provide a streamlined approach whereby we are able to advise on local law issues, whilst protecting our clients' interests to the highest international standards.
With one of the largest teams of international and local lawyers in Vietnam, Frasers has advised on some of Vietnam's most ground-breaking projects, assisting corporations through all the steps of conducting business in Vietnam, and counselling on transactions that traverse numerous practice areas and industry sectors. Frasers' team is led by managing partner, Mark Fraser, who himself has been advising clients on transactions in Vietnam since 1994, and who is consistently recognised as a top tier lawyer practising in Vietnam.
The team's intimate understanding of Vietnam's rapidly changing regulatory framework coupled with extensive knowledge of the local business climate enables us to act as strategic partners to our clients. By leveraging this expertise, we are able to provide innovative, responsive, and state-of-the-art legal solutions. We differentiate ourselves by not only ensuring compliance with Vietnamese laws and regulations, but also ensuring transactions are structured and documented to best protect the interests of our clients.
We look forward to another year of success working in close partnership with our clients and are proud to support the GC Powerlist Southeast Asia 2019.
JSA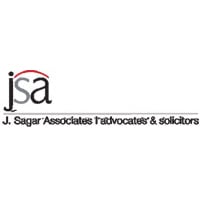 On behalf of J. Sagar Associates (JSA), I congratulate all the general counsel included in The Legal 500's GC Powerlist Southeast Asia 2019. It has been a great pleasure for us to have worked with several of you. It is a very well-deserved recognition for your achievements. We look forward to nurturing our relationships with general counsel and their teams and making new friendships and associations.
The role of in-house counsel has changed fundamentally over the past decade. More particularly, in-house counsel in Southeast Asia deal with many challenging situations in a complex regulatory environment. While covering multiple jurisdictions, diverse legal systems, and many cultures, the counsel must steer the business through a maze of regulatory regimes. The in-house teams have to avoid and mitigate significant legal and regulatory risks – all in a day's work!
Singapore is an apt venue for your meeting. It has developed fantastically as a commercial and innovation hub – it is in the midst of regional economies providing some of the highest potential and opportunities in the world. Many economies in the region have seen tremendous growth over the last few years.
As a sponsor firm for the GC Powerlist Southeast Asia 2019, we bring greetings from India and a promise to work together with you on a platform of shared values of resilience, innovation, ethics, and grit.
Our experience in working with in-house counsel helps us develop optimum solutions to address legal problems – from simple, to complex, to impossible!
JSA is recognised as a leading national law firm providing legal services to top Indian corporates, Fortune 500 companies, multinational banks and financial institutions, governmental and statutory authorities, and multilateral and bilateral institutions, both in the domestic and the international markets. We focus on our clients and the communities we practice in.
Our practice is organised along practice areas, service lines, and sector specialisation.
Practice areas: corporate; finance and disputes – with 30 service lines within them focusing on these three universes of corporate legal needs.
Sectors: agriculture and forestry, capital markets, communication, media and sports, construction and engineering, defence and internal security, education, energy: power and hydrocarbons, environment, financial services and insolvency, hospitality, tourism and retail, infotech and ITES, insurance and pension, life sciences, healthcare and pharma, manufacturing, non-governmental sector, mines and minerals, real estate, services, start-ups, transportation and logistics, urban infrastructure and smart cities.
Kudun & Partners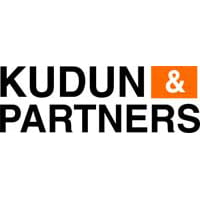 All of us at Kudun & Partners, Bangkok's fastest growing, innovative law firm, extend a hearty congratulations to this year's winners of the GC Powerlist Southeast Asia 2019. We are well aware of the amount of hard work and sheer effort that it takes to achieve such distinction, and we celebrate your success as you strive forward.
Several of our attorneys have worked in-house, and as a result we are aware of the special demands placed upon in-house attorneys and the pressures that you confront each day.
Kudun & Partners was established in early 2015 by passionate young lawyers who were emboldened by a vision to change the traditional working relationship that law firms have with their clients and thereby create a vibrant new practice. We treat our team members and clients as family, respecting each person's unique talents and capabilities. Our partners bring with them deep expertise and respect in the Thai legal community. The unique combination of varied experience and close cooperation among the partners brings a depth not typically found amongst most Thai law firms.
Our key practice areas include capital markets, M&As, tax and restructuring, FDI and investment-related laws, property and infrastructure funds, REITs, and dispute resolution/litigation.
We have broad experience across a spectrum of industries including most specifically power, renewable energy, oil and gas, financial services, real estate developers, TMT (technology, media and telecoms), and manufacturing/industrials.
As the Thai sponsor firm for the GC Powerlist Southeast Asia 2019, we strive each and every day to reflect the unique values that guide Thailand and to deliver quality legal services with a distinctive Thai flavour.
Once again, our sincere congratulations on your accomplishment and our best wishes for your continued success.
Mohanadass Partnership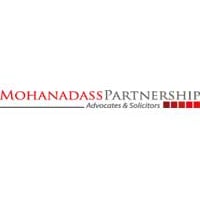 My partners and I congratulate you on your selection into this year's powerlist. This is a transformational year for Malaysia with new leaders at the helm. The future looks bright from where we stand.
Having worked with some of you in high intensity settings, I am all too familiar with the invaluable role that GCs play in any successful litigation or transaction. Speaking as a dispute resolution practitioner, the pace and demands of international litigation has become such that it is the eff ective GC who often plays the pivotal role in managing the dispute.
Your selection into this powerlist sets you apart from the field, and is a deserving recognition of hard work, commitment and impressive legal skills that each of you epitomises. We are indeed pleased for you and also pleased that we have partnered with you to deliver dispute resolution success.
Our focus as a boutique practise specialising in commercial and construction arbitration has taken us to leading arbitral fora all over the world. At home, in Malaysia, we frequently appear in the courts and are regulars at the AIAC acting in high-value claims. Recent involvement in investment treaty disputes is also a notable addition to our experience and skillset bank.
Like each of you, my partners and I are committed to excellence and believe very strongly that we must constantly challenge ourselves. Indeed, a fighting spirit and thinking out of the box are vital to successful outcomes, and qualities which our practise seeks to inculcate in each of our lawyers.
My best wishes to each of you and hope that this recognition spurs you to new challenges and enriching careers. Enjoy your evening!
Blackstone Chambers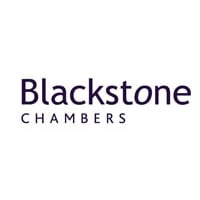 Blackstone Chambers congratulates all of the in-house lawyers recognised in The Legal 500's GC Powerlist Southeast Asia 2019.
Blackstone Chambers is a leading set of barristers based in London. Members of Chambers offer expertise in the international arena across a range of specialist areas, including rbitration, commercial litigation, financial services, public and regulatory law and international law.