Freshfields Bruckhaus Deringer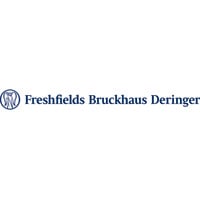 Events like this are welcome spotlight on the crucial role of GCs in business. In the past year, GCs have been continuing to deal with the fallout of the pandemic, but also taking on a range of new responsibilities.
Compliance is a core part of GCs' work and companies are having to comply with rapidly evolving regulatory regimes in multiple areas, which are often diverging between different jurisdictions.
Closer scrutiny is being paid to governance standards and corporate behaviour more generally. Expectations, notably on workplace conduct, environmental responsibilities and other ESG-related issues, are greater. Employees, stakeholders, governments and the public alike
expect businesses to disclose more- and do more
-about multiple urgent problems: climate change, data privacy, labour practices, pollution.
In response, the last few years have seen GCs step out of the shadows, moving from ancillary consultant to primary partner. GCs have never had a more important role: to make a mistake in any of these areas is to risk serious reputational damage, fines or worse.
Alongside these already-expanded, high-pressure responsibilities, GCs are now becoming more involved in the big decisions. Instead of having
to deal with the legal implications of an already­
made strategic decision, GCs are at the table, involved in strategic discussions. GCs have more of say in large transactions and spend more time in close conversations with their company's boards.
Our fast-moving world is driving a change in how GCs work and when they become involved. Before, a GC might be tasked with defining the legal
limits of an already-agreed proposal. But the time constraints of today's fast-moving and competitive market mean this approach is no longer tenable. Now, GCs are working in parallel with other leaders, embedding legal factors in the core of corporate strategy.
Advances in 'legaltech' could help 'automate' this first part of a GC's work and free up their time. Machine learning tools, such as those that already help with document review, may ease some of the burden on GCs and allow them to concentrate on the more difficult (and interesting) parts of the job.
As a full-service firm focused on corporate advice, we see the difference first-hand. GCs are
a key contact when we are undertaking market­ changing restructurings and transactions. Few understand a business's risks and opportunities better than the GC, and that expertise is valuable. Likewise, we bring our own expertise, won of long experience. Where a large multinational business might undertake a single transformational transaction once in a decade, Freshfields lawyers will likely have done ten similar deals in the past year.
Experience is also important in ESG, which has become a key consideration in all our work. Freshfields has made ambitious global commitments and measurable targets, and we are making good progress. We are proud to be drawing upon more diverse perspectives and we see first­ hand the benefits of diversity, both in our teams
and when working with our clients.
We all need to think more carefully about how we do business. For example, Freshfields has been carbon neutral since 2007,and since 2015 has done so through Freshfields REAP, a reforestation programme that strengthens the livelihoods of over 8,000 farmers in East Africa. But drastic changes to business models can be needed. Some businesses are under pressure to dispose of high-carbon assets, for example, while others face criticism for perceived unsustainable practices.
Our sustainability practice works with our other teams to help seize opportunities and manage risks of their environmental, social and governance (ESG) performance, handling everything from advanced
due diligence around corporate transactions to some of the highest-profile climate change-related lawsuits in the world.
We think sustainability will be yet another consideration for GCs- if it's not already. And, adding in this final extra responsibility, we see the GC of today and the future: a sophisticated lawyer with a generalist knowledge, able to see the strategic big picture and fill in the local detail.
Congratulations to everyone on this year's Powerlist, which highlights the evolving responsibilities of the GC in a changing world. We look forward to working with you.