CMS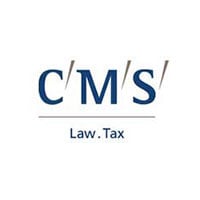 CMS is proud to support the 2018 edition of 'GC Powerlist: India', recognising the talent and achievements of in-house legal advisers at India's top corporates.
As India's reforms encourage foreign investment, improve the business climate and monetary policy framework, the country's corporate general counsels are faced with ever more complex challenges.
The IMF has predicted that India's GDP will grow by 7.3% during the current financial year to March 2019, and by 7.5% the following year. This extraordinary level of growth clearly brings economic benefits – but also presents new demands for GCs.
In an increasingly globalised economy, complicated as always by international political risks and constant technological evolution, companies are exposed to more and more challenges. They are reliant on their in-house lawyers to deliver market-relevant and strategic advice and steer them through the various opportunities and challenges presented by this rapidly evolving world. To make the most of new opportunities, GCs are expected to play a proactive role in corporate decision-making and risk mitigation and management. Compliance issues of course remain part of the staple responsibilities. A consequence of the growing outward focus of Indian corporates is that GCs are having to be mindful of the domestic legal framework and consider the implications and effect of their advice at home and in foreign jurisdictions.
During our more than 20 years of advising on India-related deals and disputes, we have had the pleasure of working and interacting with many of those featured in this year's powerlist. The characteristics that set them apart include their commercial awareness, legal expertise and forward thinking.
Whether on inbound or outbound investments, regulatory investigations, disputes management and resolution, or capital markets-related work, we have been struck by their adaptability and instinctive flair for business.
We congratulate all the individual GCs and teams included in GC Powerlist: India.
L&L Partners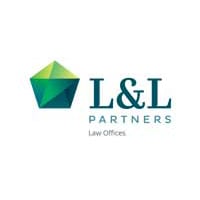 At the outset, I, along with everyone at L&L Partners, take this opportunity towish each one of you, who has been recognised in the GC Powerlist, my heartiest congratulations. The GC role is one of continuous change and evolution, which has been shifting from purely legal work to more business focused responsibilities.
General counsels (GCs) today are like those acrobats who walk on a thin rope, balancing themselves perfectly, while shouldering the responsibility of the entire organisation's legal risk, as well as making decisions that could have far reaching impacts on its operations and effectively the bottom line.
From my interactions with head honchos at major corporations in India and overseas, I am led to believe that business leaders are asking their GCs more than ever to assume added responsibility in order to propel business growth and progress. With corporate leaders looking to GCs to assume additional responsibility, their position is becoming increasingly demanding. GCs today are expected to provide strategic advice and unique legal perspective which top management can rely upon.
Whenever a GC makes a decision, they are expected to appropriately weigh the legal risk of their choice, alongside its potential future benefit to the business. Therefore, a GC needs to anticipate that all business decisions contain some degree of underlying risk. Then, the GC must use his or her business knowledge and experience to reach an informed perspective based on both their legal and commercial backgrounds. These expectations of the GC are only part of a more extensive list of responsibilities, which also includes litigation, regulation, compliance, and ethics, among others.
The GC position is becoming one of the most critical roles within an organisation, and its importance and benefit to the company cannot be understated. This trend of increasing authority of the GC will most likely continue into the future, making the GC position one of the most demanding roles in executive management.
I am sure the GC Powerlist team must have had a very difficult time in putting together the final cut, given the accomplishments of my esteemed friends and colleagues who were being assessed to be included in the list. Kudos to the team on conducting diligent independent research and arriving at the result. This is a commendable initiative by The Legal 500 group for acknowledging the precarious position GCs are in and how they navigate through business complexities swiftly and with aplomb.
Vahura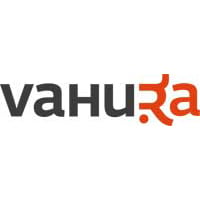 Vahura is proud to support the GC Powerlist: India for the third year running. Our heartiest congratulations to the leading general counsel recognised in this Powerlist. It is wonderful to see this appreciation of your important work and innovation.
The role being played by general counsel (GC) in India continues to rapidly evolve. Some of the trends we've seen in the last few years include:
GC and the board of directors
Research undertaken by Vahura OnBoard – our board search and consulting practice, reveals the growing demand for lawyers on boards of large corporates. As listed companies look to rejuvenate their board of directors, they often turn to their GC, or bringing in proficient GCs from other companies. The GC searches that Vahura have undertaken have resulted in the GC being brought on to the board, or is an observer or invitee to the board. The GC is seen as an important value addition and advisor to the board of directors.
Shaping future law and policy
The public policy and government relations function is, more often than not, a part of the GC's portfolio. We observe the increased active role GCs play in industry bodies and chambers, that help shape future law and policy. The law makers are also inducting more GCs into committees that are tasked with moulding future law and policy.
Technology and process innovators
Innovations in professional services are today more client led, thanks to innovative GCs that are looking to add greater value, while reducing cost and time. Our recently launched secondment offering – Counselect – is the result of demand and encouragement from GCs, who require more flexible talent options to proficiently execute short term requirements at a reasonable expense. Innovative GCs are embracing these new models, and also adopting technology and process changes that help the legal department to do more, with less.
GCs as change makers
So many GCs are also playing an important role in furthering the development of the profession by teaching students, recruiting and mentoring young lawyers and supporting underprivileged students. Some GCs are also incorporating social metrics such as diversity and inclusion as factors in selecting external counsel. The GC today is a harbinger of change at the corporation and industry level and on the wider profession and society.
Every professional featured in this Powerlist represents the best of our profession and are an inspiration to others. Kudos to you all for the important role that you play within your organisations and beyond. Congratulations once again and best wishes for the future.
Blackstone Chambers