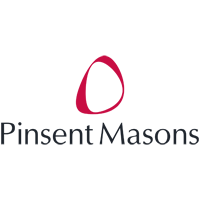 As we seemingly head from one global crisis to another, the pressure being shouldered by business leaders is relentless. We're operating in a period where economic uncertainty and the geopolitical environment has left markets unsettled, inflation and interest rates are rising, and where multimedia platforms mean that the scrutiny upon us is not limited to the Board and shareholders. It can come from anyone: our people, our customers, our supply chains, political leaders and parliamentary committees, pressure groups and the world at large. It is a challenging time to lead a business.
If a business is to survive, then the financial wellbeing of that business matters. But how does this need for commercial resilience sit alongside the corporate world's increasing commitment to the ESG agenda and to society – often driven by a purpose-led strategy – when the two have historically diverged? Have we reached a point where those wider comments are such that they can withstand the financial buffeting heading the way of business?
The resounding response from Powerlisters and GCs is yes. Their place on the agenda is not up for discussion, it's how we embed those commitments that is the new challenge.
Ethical and sustainable practice has progressed from being a welcome by-product of our approach to doing business to defining who we are, what we stand for and influencing the way we run our businesses. This has introduced a new dynamic, where organisations are increasingly tapping into the breadth of talent and expertise they house within them to drive progress.
And that breadth of talent and expertise we hold in our armouries – including the deployment of public policy, sustainability and other skillsets – and the right use of communication channels – can equip us to react quickly and effectively to the fast-changing and complex macro environment in which we operate.
The role of legal here is key. While, on the surface, these factors may not appear to have a direct legal link, in practice it is often the GC community that is taking the lead in guiding their organisations through unprecedented change. The balance between reputation and risk – what data to publish, how much accountability should we take for our suppliers, avoiding greenwashing accusations – is squarely on the GC agenda. And all placed within a global context, where cultures differ and regulatory requirements vary.
As the GC role becomes more entwined with enterprise risk management, the role of legal providers is changing too.
Five years ago Pinsent Masons began an evolution from a law firm into a purpose-led professional services business. We harnessed and invested in the expertise within our organisation – forensic accountants, tax experts, data engineers, computer scientists, knowledge and project managers and diversity and inclusion consultants – to create the right blend of expertise that works for us and our clients. Put simply, law is at our core but the breadth and diversity of our professional expertise helps us to innovate to make businesses work better.
For us, sharing the values and culture of our clients is key to collaboration. We understand the inevitable change facing the GC community and are partnering with them to address it.
All of the teams on the 2022 Powerlist have been deservedly recognised for their adaptability, creativity and impact upon their organisations and sectors. They are instigating change at the upper echelons, ultimately shaping the businesses of the future. Congratulations to all on this fantastic achievement.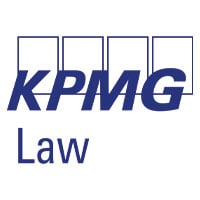 Vision, purpose, focus. From my experience in heading up a law business, these are essential ingredients for high performance organisations; essential ingredients for high performance teams; and essential ingredients for high performance individuals.
I would like to additionally highlight courage. In all our conversations with general counsel, courage is the golden thread which links each individual team recognised in GC Powerlist: United Kingdom Teams 2022.
On behalf of KPMG Law, I wish to share our congratulations.
From cover to cover, the Powerlist is a 'who's who' of senior in-house lawyers who have demonstrated the vision, purpose and focus to run legal teams that add true commercial value to their businesses. And that value is increasingly recognised at the highest level in business. Many of the GCs listed have already taken that coveted step to occupy a seat at the boardroom table; the rest are well on their way.
Of course, clarity of vision, purpose, and focus – while critical – can only take you so far. It's the values and behaviours you demonstrate day-to-day which determine the extent to which you succeed – or fail – in achieving your ambitions. And in helping your organisation achieve theirs.
Many of the most successful GCs that we know well through our Legal Reimagined GC Community – a number of whom I'm pleased to see in this year's Powerlist – are genuine 'changemakers'. They share a growth mindset, acutely focused on cutting through complexity and challenge to deliver solutions, simply and effectively and in many instances with great courage.
They put the interests of their internal clients – and the business as a whole – front and centre in every decision they make. And they are disciplined in their approach to delivering on the commitments they make, big and small.
Their leadership style is typically one of high support, high challenge. They work collaboratively inside and outside their teams – inside and outside their organisations – to bring out the best in every situation for the good of the business, and the good of the people they work with.
And finally, they understand the value of diversity, in its broadest sense. By that I mean diversity of thought, diversity of experience, diversity of background and diversity of leadership. Importantly, they don't just understand it, they deliver on it.
In all the conversations I have with general counsel, I find myself nodding in recognition when I hear of the challenges and opportunities they face. I am always interested to hear 'how' senior in-house leaders deliver excellence and create a culture where values and behaviours create a very different legal experience for their clients and their people. The next generation are looking at their career in law through a different lens. We have much to learn from them and each other as we shape a profession fit for the future.
I know how much this recognition means to each of the general counsel teams listed in this year's Powerlist. It's the definitive line-up of the leading and most forward-thinking in-house lawyers in the market.
Congratulations to all those featured. I look forward to advancing the frontiers of law together.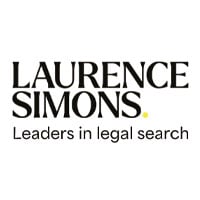 Laurence Simons is a global legal, compliance and privacy search business leading the way for over 30 years. We are thrilled to be co-sponsoring the GC Powerlist: United Kingdom Teams 2022 alongside Pinsent Masons and KPMG Law, and sponsoring The General Counsel of the Year at the Legal Business Awards.
The GC Powerlist: United Kingdom Teams 2022 highlights today's most influential senior in-house teams. A combination of major fiscal and non-fiscal crises, including Covid-19, the war in Ukraine and rampant inflation, have created a challenging and unknown economic environment.
With corporate governance under the spotlight, today's general counsel is a strategic thinker and resilient leader with a broad skillset across legal, risk and compliance. These nominees have all been instrumental in challenging and influencing the opinions of their employers. They have been responsible for developing pragmatic technical solutions and lead the way in navigating the often-difficult path of promoting the legal function as a valuable commercial partner.
At Laurence Simons, we understand just how vital a general counsel and their team are to the success of a business. The pandemic transformed the role of the general counsel and recent market intelligence suggests that legal teams have increased their face-to-face time with executives across a variety of functions, including human resources, finance and operations. This in turn has increased the visibility of the legal function and further cemented their place as a positive force for a company.
With a more disparate workforce but an increased focus on safeguarding employee health and wellbeing, the role of the general counsel has never been more critical for global organisations. With over 92% reporting in 2021 that the pandemic had brought the legal function closer together, the next major hurdle is shifting working practices and moving into a new era with ever increasing uncertainty across global markets.
Laurence Simons would like to congratulate all the teams who have made this year's prestigious Powerlist.