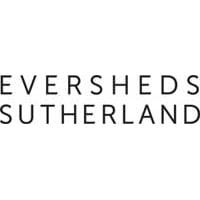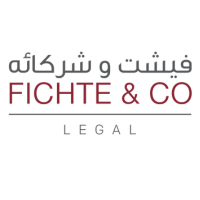 Launched in 2005, Fichte & Co Legal Consultancy LLC has become one of the UAE's leading law firms. Driven by passion, professionalism, and a team of over 30 dedicated local and international lawyers and counsel, Fichte & Co is a force to be reckoned with and the 'go-to' firm for legal advice and business support. Landmark cases include being the first law firm to successfully enforce an International Arbitration Award in the UAE Courts under the NY Convention. At Fichte & Co, we strive to keep our clients' interests at the forefront of everything we do, and have listened and evolved to meet their needs. We owe our success to our reputation as a firm which knows how to get things done, on time and on budget. Our local know-how and network is unparalleled and, combined with our personal touch and professional ethos, this consistently ensures the best results for our clients. We are proud to say that Fichte & Co is large enough to matter but small enough to care. We regularly advise international corporations on commercial law issues and risk advisory matters, including strategic advice on business risks. Our clients have included governmental and quasi-governmental entities such as ADNOC, Oman and Dubai Drydocks, UAE Classification (Tasneef) and the Port of Fujairah. As a pioneering law firm, we aim to shape the region's legal landscape and regulation – we are founding members of the Maritime Law Association (UAE) NPIO (which is set to become a member of the Comité Maritime International), chaired the Dubai Maritime Advisory Council (DMAC), and a have a seat on the DIFC Rules Subcommittee. When it comes to dispute resolution, we strongly believe that litigation before any court or tribunal should be the ultima ratio, and that clients' interests are best served if we can avoid costly and lengthy trials. Our international team of legal experts is highly experienced in alternative forms of dispute resolution and arbitration, and understand that solving matters amicably not only saves clients' time and resources, but also increases the chance of maintaining commercial relationships between parties.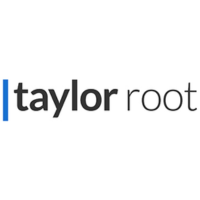 The last year has seen unprecedented growth across multiple industries all over the world and the legal markets have been no exception. Businesses have needed to recruit in order to keep up with demand which includes building and retaining teams of lawyers. We have seen huge development across several industries such as TMT, financial services, energy and defence sectors. Public sector and government spending across the Middle East on a wide array of giga, infrastructure and investment projects, has both grown economies and kept private sector organisations very busy. The GCC nations have demonstrated their capabilities with an exceptional bounce back from the Covid-19 pandemic, as they continue their transformation journeys whilst achieving all time economic highs.
Taylor Root is honoured to be part of The Legal 500 GC Powerlist: Middle East 2023 as we gather to celebrate the accomplishments of in-house counsel professionals and acknowledge their pivotal roles within their respective organisations. Congratulations to those who earned rankings in this year's The Legal 500 GC Powerlist: Middle East 2023. Despite the challenges that persist in our ever-evolving world, lawyers continue to play a vital role in guiding transformation and driving progress.
About Taylor Root
We are a global legal, risk and compliance search and recruitment consultancy and have been a market leader for more than 30 years.
We help businesses to build and expand their legal, risk, compliance and corporate governance functions. Whether you're hiring your first In-house Counsel, expanding your in-house team in a certain practice area, or expanding your risk department internationally, we partner with you at every step of your journey.
Our services include contingent and retained search, permanent, temporary and interim recruitment as well as consultancy solutions.
Wherever we operate we have made an impact, from Düsseldorf to Dubai, New York to Shanghai or Milan to Melbourne. From pioneering specialist recruitment in particular locations, to shaping how our clients have approached hiring, our influence is evident everywhere.
Today, we have 16 international offices – a truly global network of search and recruitment experts. Put simply, no one can match our global reach, or our history.
Please do contact us any time to discuss your legal, compliance or risk recruitment needs.
Mark Anderson
Director, Head of In-house Legal
Middle East, Turkey and Africa
+971 4 448 7770
Victoria King
Associate Director, In-house Legal
Middle East
+971 4 447 0318