Gilbert + Tobin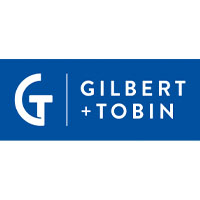 As we emerge from the global pandemic we will look back and reconcile this period of tremendous importance to the way we all do business. Businesses have learned how to operate under the most challenging of circumstances, forced into drastically flexing and adapting to an ever-changing environment simply to continue operating. The focus on our people – our greatest asset – has intensified as we recruit and retain staff and we have sharpened our awareness of mental health and wellbeing.
Overwhelmingly, this period has placed focus on how we do business. How we treat our environment, the communities we operate in, how we support our people and how we understand and pre-empt our client needs. As Powerlisters, you play a critical role in helping steer your company's strategic direction, particularly in challenging times. We are all aligned to the fact that managing climate change will be a critical issue for the Australian economy. Corporations will come under increasing scrutiny on how they serve society and that will impact their future performance. As legal advisors and GC's together we will be looking to advise clients, boards and senior executives with strategic and practical legal advice. We are intending to intensify our understanding of all things climate change and ESG including carbon markets transactions, decarbonisation and energy transition, and litigation, risk and opportunities around climate.
The Legal 500 GC Powerlist is one of the few industry directories that recognises the talent of Australia's corporate counsel as they navigate industry changes. As a proud sponsor of the 2022 GC Powerlist, Gilbert + Tobin is pleased to play a small part in highlighting the critical role in-house counsel play in the achievements of their organisations. We look forward to continuing to collaborate with our clients as we both seek to deliver greater value to the business community. Congratulations to those ranked in this year's The Legal 500 GC Powerlist Australia for 2022. Despite the disruptive environment we are operating in, lawyers continue to play a critical role in navigating change.
About Gilbert + Tobin
Gilbert + Tobin is an Australian law firm with over 90 partners and offices across all major Australian cities. It was founded in 1988 by Danny Gilbert and Tony Tobin as a small team of lawyers focused on providing excellent legal advice on high-profile, complex matters.
We are recognised as a leading Australian law firm, advising clients on their most significant corporate transactions, regulatory matters and disputes. We provide commercial and innovative legal solutions for ASX 100 leading companies, major infrastructure and services providers as well as government and public authorities across Australia and around the world.
Gilbert + Tobin is committed to outstanding corporate citizenship. To us, that means minimising the negative impacts of our business on society and the environment. Through our dedicated pro bono and corporate social responsibility practices we assist marginalised and disadvantaged people and the organisations that support them, with priority given to Indigenous people, refugees and asylum seekers, people with disability and human rights matters. Our Corporate Social Responsibility program specifically focuses on three streams – community, reconciliation and the environment. Our diversity and inclusion policies are leading-edge, and we also have one of the highest proportion of women partners among major Australian law firms.
We have a proud community-conscious track record on environmental issues. We were the first Australian law firm certified by Climate Active, as a carbon neutral service. We are now one of only two law firms with this certification and are also certified as a carbon neutral organisation. G+T is Australia's first 100% renewable law firm, committed to sourcing all tenancy electricity needs from renewable sources from FY2020 onwards.
Johnson Winter Slattery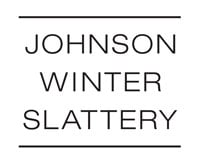 The increased scrutiny on Australian businesses is throwing more challenges at general counsel who are already operating across an ever broadening spectrum of business issues. The role is not just about delivering legal advice. You are also responsible for compliance, business risk, governance, operations and regulatory issues; bringing legal knowledge and business acumen to help businesses navigate through future risks and opportunities. Not to mention the continued pressure to always do more with less.
The Legal 500 GC Powerlist is one of the few industry directories that recognises the talent of Australia's corporate counsel. As a sponsor, we are proud to play a small part in highlighting the critical role in-house counsel play in Australia's legal landscape.
Congratulations to all those ranked this year from all of us at Johnson Winter Slattery.
Johnson Winter Slattery is a corporate law firm like no other. Started by three lawyers who wanted to do things differently, we've grown to become one of Australia's leading independent firms. We now have more than 70 partners across offices in Adelaide, Brisbane, Melbourne, Sydney and Perth. Our lawyers are recognised across all areas of corporate law. We are known for our commerciality, providing practical legal advice that is always focused on outcomes. But most importantly, we pride ourselves on being, quite simply, better to work with.
McCullough Robertson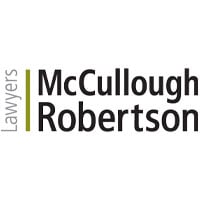 McCullough Robertson wholeheartedly congratulates all individuals on being named in the GC Powerlist Australia for 2022.
This accolade reflects the instrumental role each of you play in your organisation, particularly in a time of endless disruption – both internally and in the external business landscape.
The role and skillset of general counsel is evolving with increasing responsibility to be part of strategic business considerations, drive commercial outcomes and realise efficiencies while also sustainably leading teams to high performance and wellbeing in a new hybrid world.
At McCullough Robertson, unlocking success for clients is what drives us.
We use deep industry knowledge and foresight, combined with considerable technical expertise and in-house experience, to provide the best possible outcome for our clients. After 95 years as an independent Australian-grown law firm, we are still growing and evolving as we continue to empower our clients, which extends beyond our expertise in law because we know there is more to success and life than a legal outcome.
Again, congratulations to all individuals listed in the GC Powerlist. It is a great accomplishment and you should be extremely proud of your efforts. We look forward to watching you continue to flourish and inspire in your vitally important role.