Kochański Zięba & Partners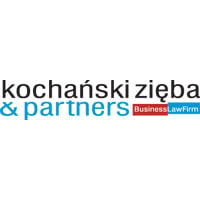 We at Kochanski Zieba & Partners are very pleased to congratulate the general counsel who have been admitted to The Legal 500's first GC Powerlist: Central and Eastern Europe. It is a privilege to support and facilitate a publication that celebrates the in-house function in a geographical region which is growing in significance.
We also wish to congratulate the nominated general counsels who this year did not make it to the list.
With a combined population of just under 200 million (roughly the equivalent of the UK, France and Germany combined), Central and Eastern Europe is a major legal market. It is easy to forget that many of the countries of Central and Eastern Europe have only existed as free markets for a period of no more than 30 years. The progress that has been made in this time is nothing short of remarkable.
The general counsels that have made it on this year's list reflect this progress. An increasing number of multinational companies have established a dedicated in-house legal function to the Central and Eastern Europe market.
Moreover, there has been considerable recent growth in companies and funds operating in various industry sectors, emanating from the Central and Eastern European region now conducting business in the wider global economy. In-house lawyers at Central and Eastern European companies and funds now find themselves on a par with Western European and US in-house counsel in terms of the demands placed on them. To a greater extent they find themselves coordinating international legal teams, and are more and more involved in strategic decision making.
With a changing geopolitical and macroeconomic climate, the past year has been especially challenging. General counsels have needed to be abreast of legal developments and be adept at positively reacting to these, which makes this year's list of counsels especially deserving of recognition.
Our firm is shaped to stand alongside our Polish clients from their inception and to provide comprehensive expert assistance to their general ounsel and in-house teams in the long term, to assist them in achieving their goals and objectives. It is our conviction that preserving long-standing relationships, allows us to understand their business and industry better, to understand their objectives, and in doing so we are not only able to adapt accordingly, but more importantly, to stand shoulder-to-shoulder in a fully trusted relationship at every step of their development both in Poland and on the international market.
An in-depth understanding of the Polish and Central European market means that we are also well-placed to assist in-house counsel of international companies and funds that operate in Poland, including those that have existed on the Polish market for some time, as well as those taking their first steps in what can be a volatile new market. Our aim is to pass on our knowledge, to educate, to foresee problems before they arise and to aid general counsels in the performance by adding value to their functions at every stage.
We look forward to continuing our good working relationships with general counsel, and embrace the possibility of working with general counsel that we are yet to have the opportunity of working with.
Once again, huge congratulations to everyone that made this year's GC Powerlist: Central and Eastern Europe.
Aequo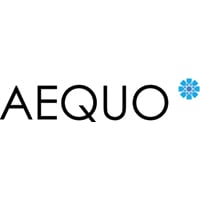 Aequo is honoured to partner with this very first GC Powerlist: Central and Eastern Europe. On behalf of our team – congratulations to the corporate counsels, dedicated legal professionals and in-house teams of the region recognised by this international ranking!
In the world's ocean of data, The Legal 500 has gained a strong reputation as one of the most reputable, reliable and long-established sources of information enabling in-house counsel to make the right choice in selecting external legal advisors in many areas of expertise across various jurisdictions worldwide. It is often the case that clients view The Legal 500's recognition as one of the key criteria in when selecting its legal panel.
Closely collaborating with general counsels, we appreciate the fact that the job of in-house lawyers is more challenging than ever before. Today, Ukraine is gaining much stronger momentum. It is open for business and improving its investment climate. GCs are becoming crucial to the success of local and international business.
Large-scale judicial, banking sector, corporate, competition and IP legislation reforms are all part of the government's agenda aimed at deregulating entrepreneurial activity, improving the business climate, enhancing public sector governance and ensuring harmonisation of Ukrainian legislation with EU regulations. We are honoured to contribute to these reforms, as change of this magnitude will lay the foundations for long-term economic growth. As a result of these unprecedented reforms, in the first half of 2017 capital investment exceeded pre-crisis levels in Ukraine. This positive outcome is strengthening the position of Ukraine in the World Bank's Doing Business ranking.
In addition to legislative reforms, there is a boost in innovations in legal business. Albeit at its nascent stage, legaltech is also changing the way legal services are delivered and helping to ensure a competitive edge. Investment in legaltech is growing in Central and Eastern Europe. Law firms are looking for new ways of improving efficiency due to budget pressures and growing workloads.
At Aequo, we strongly believe and invest in innovations driving legal market growth. Recently we launched a first-of-a-kind outsourcing platform, AEQUO Friends. It's focus is to react promptly to unplanned increases in work volumes, enhance business processes and improve the client care experience, as well as to build an effective talent pool and to ensure effective outstaffing of lawyers to clients in the future.
The launch of AEQUO Legal Tech Challenge, an annual innovation competition in legal services, pursues a number of ambitious goals challenging traditional views on the provision of legal services, and developing the legal industry through innovation and technology by creating an innovation-friendly environment in Ukraine.
In addition, Aequo's initiative, the easy-to-use Rate Your Judge App – an efficient ranking tool to monitor the judicial system – has already gained recognition and a number of awards. Rate Your Judge App aims to provide legal professionals with a unique opportunity to rate and review the performance of judges, and track their interactions with them.
All these initiatives are changing the legal industry in a consistent way with growing expectations of general counsels, whose role is increasingly taking centre-stage. It is great to see The Legal 500 GC Powerlist: Central and Eastern Europe recognising this important development.
Forgo Damjanovic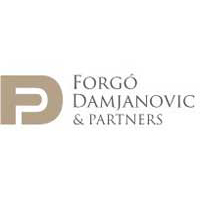 We are honoured to be the Hungarian partner of the inaugural GC Powerlist CEE.
We would like to congratulate all those, who made it into the top 100 in the whole region. CEE – while consisting of a number of independent jurisdictions – is a group of countries that is often viewed and dealt with by investors as one, and thus during the many years of our work, we have had the opportunity to work together with a number of GCs not only from Hungary, but also from the other CEE countries.
There is a natural flow of talent from high-profile law firms to GC positions (and also the other way) and we are proud that we have been able to grow talented people who are now highly respected GCs, and some of them have even made it to the top 100!
During the past decade or so, the work of GCs and in-house counsel has become more and more difficult and widespread; they typically have a stronger role in decision-making processes, they are often members of the board or the important decision-making/management bodies and there is another major field that they are often responsible for (though these tasks nowadays tend to get separated and given to a standalone department), ie compliance, which itself has grown into a much larger set of tasks than what it used to be only a few years ago. Needless to say, being a GC today is much more challenging than it used to be 10 years ago.
Since the fall of communism, Hungary has been a hub for many multinationals for their CEE operations (in the early '90s, Budapest's only contender was Prague; this has changed since) or often for an even wider geographical scope and many have established their SCCs here. This means that many Hungarian GCs are often in charge of managing lawyers in a number of other jurisdictions in addition to running the Hungarian legal team.
Not only has the rapidly changing legal environment (let's just name GDPR and the more and more vigorous competition law authorities and practice, as two new emerging difficulties for in-house counsel) resulted in new and new challenges for GCs, but so does the rather adverse attitude of the Hungarian government towards multinationals and foreign investors. In times, when the Hungarian PM's main purpose seems to be to establish a totally new elite from family and friends, and enable these new oligarchs to be strong competitors to those who have been on the market for the past 15-20 years,
life for multinationals and foreign investors gets tough and it is often the locals who are expected not only to explain to their foreign colleagues what is going on and how that could be done, but also to help find ways to overcome these very difficult situations.
All these pose difficulties to GCs and so do to us, who try and assist GCs and their corporations in navigating the Hungarian legal landscape. Nevertheless, more difficulties mean more intellectual challenges for all of us and we enjoy working with such great counsels on trying to counterbalance the state's and the oligarchs' pressure.
We once again congratulate the GCs who got listed among the top 100 and hope to meet most of them in beautiful, historic Prague.
Maravela|Asociaţii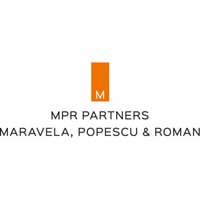 Maravela|Asociații is thrilled to be the partner of the very first GC Powerlist focused on Central and Eastern Europe.
We are happy to see that The Legal 500 is dedicating this edition to the CEE region and we warmly congratulate all acknowledged GCs!
Today's GCs are business enablers and a key factor for excellent cooperation between corporations and external counsels. They translate legal views into practical business-oriented guidance that enables success. They oversee budgets, mediate between law and business and handle challenging external relationships in an ever-changing law firm landscape.
We hereby reiterate our sincere congratulations to each and every nominated individual and extend our deepest gratitude and appreciation to all GCs we have worked with throughout our careers.