Carey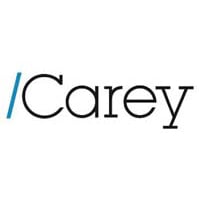 It is an honour for Carey to have been invited once again to participate in this new edition of the GC Powerlist in Chile.
For decades, The Legal 500 has been diligently evaluating the Chilean legal market and, as a consequence, has acquired a deep knowledge of its most outstanding practitioners.
This is the second year in which it has carried out extensive research on the leading and most innovative in-house counsel of our country, with particular reference to those who display efficient collaboration and, of course, undisputed technical excellence.
It is, therefore, no small feat to have been recognised on this year's GC Powerlist and we heartily congratulate these highly effective teams. Carey also shares with The Legal 500 our admiration for the
outstanding results they have achieved.
We have worked closely with many of the selected teams and can consequently confirm that, in our view, their inclusion in the GC Powerlist is entirely justified.
As we all know, in today's knowledge-based society, accumulating star talent is no longer enough.
Indeed, to maximise the value and output of their talent, their diverse knowledge needs to be effectively integrated, something which, as we
know, is not an easy task.
The leadership required to bring together professionals with different types of expertise is an art which requires hard work, on a daily basis, by all the members of the team. If the right collaboration is found, the potential to develop more innovative outcomes increases exponentially.
Collaboration, of course, not only involves the sharing of knowledge and expertise, but also requires the ability to trust the other members of the
team so as to achieve a greater shared benefit.
Camaraderie and loyalty are fundamental to effective teamwork, as the expertise and skills of each member of a team, adds value to the legal work done.
Effective collaboration also requires a deep respect for a colleague's competence and also a profound belief in his/her integrity.
Promoting teamwork involves developing motivational strategies that stimulate the participation of all members of the team in a manner that each one recognises that his or her contribution is essential to achieving the team's objectives.
Of course, good and effective leadership is key to engaging and bringing out the best in each member.
Motivating and encouraging each member to pursue the overall goals is definitely hard work, but with the correct amount of recognition and a sense of commitment, great results can be achieved.
We are sure that the leading teams recognised in the GC Powerlist adhere to all of the values and beliefs described above, as otherwise they would not have achieved the degree of excellence required to be
honoured with such a recognition.
At Carey, we also follow these values and strive to perfect the spirit of professionalism, collaboration, teamwork and camaraderie that is needed when 250 lawyers work together. Although we are very proud of the culture we have created, we are sure we can learn a lot about how to improve it from the distinguished teams included in the GC Powerlist.
We reiterate our appreciation to The Legal 500 and our congratulations to the selected teams and we wish you all a great 2018.