Jones Day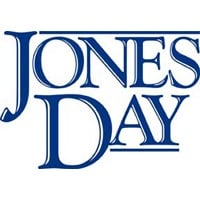 All of us at Jones Day are delighted to be a part of the inaugural GC Powerlist Hong Kong, together with the in house teams recognised. We extend our heartfelt congratulations to each and every one included in the GC Powerlist Hong Kong 2018 and celebrate your achievements and contributions to the corporate and legal ecosystems in Hong Kong and beyond.
We have had the privilege of working with many of you, and it is fantastic to see your efforts recognised.
As the dominant commercial hub in Asia, Hong Kong is home to the regional headquarters of the world's top business organisations and the base from which PRC businesses commence their global growth. The role of an in-house lawyer in Hong Kong is a rapidly evolving one, shaped by the relentless pressures of the global marketplace. Most of you have a purview that extends beyond Hong Kong, covering multiple jurisdictions, different legal systems, various practice areas and at the same time, prioritising commercial concerns while minimising legal risks for your institution.
At Jones Day, we understand the challenges you face. As one of the first US law firms to expand into Asia, we have witnessed various business cycles since the opening of our Hong Kong office in 1986, and have been proud to support our clients in Hong Kong and throughout the region through our Greater China offices and other offices worldwide.
As one of the world's largest and most geographically comprehensive law firms, Jones Day is synonymous with responsive and dedicated client service. Spread over five continents, Jones Day has more than 2,500 lawyers in 43 offices based in key cities and financial centres, working together as "One Firm Worldwide", providing our clients with seamless access to a full spectrum of practice areas. When client matters
have an interdisciplinary dimension, we are proud
to make available to our clients our unique blend
of talent and service across specialties and jurisdictions.
Jones Day's partners hold a core set of common values, with a unity of purpose in providing unparalleled service and quality to our clients, reflecting Jones Day's deep-rooted set of shared professional values which can be traced to our beginnings in 1893.
Our dedication to client service has not gone unnoticed: in 2018 (for the 18th year running) we were ranked by BTI Consulting as one of the Top 5 firms clients recommend to their peers, based on unprompted responses from more than 350 in-depth interviews with in-house legal counsel from the Fortune 500. In addition, we were ranked Number 1 by BTI Consulting in its 'Client Service A-Team' survey for the second consecutive year, an unprecedented achievement which also saw us secure "Best of the Best" rankings in all 17 categories.
We are honoured to play our part, in cooperation with The Legal 500, in recognising all the efforts of the in-house lawyers in the inaugural GC Powerlist Hong Kong Teams, and look forward to more years working in close partnership with each of you.
Cognatio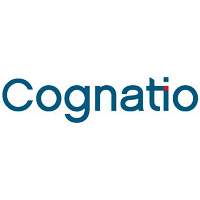 The Cognatio Law team is proud to sponsor the first edition of The Legal 500 GC Powerlist Hong Kong Teams 2018. We offer our sincere congratulations to all the successful in-house teams who were included in the final list. We are privileged to have been a part of this exciting journey for many nominees and look forward to continuing delivering positive business outcomes
for you and your teams.
Hong Kong is one of the leading legal centres in the Asia Pacific region. We have been at the heart of this revolution to challenge the ways in which legal services solutions were traditionally offered and delivered over the last century. The Hong Kong in-house legal community has been an integral part of this movement; within a short period they have changed the way teams and workstreams are structured to include flexible resourcing to achieve business and budgeting goals.
Cognatio Law was established in response to this changing paradigm and is the latest evolution in Hong Kong of the NewLaw model that first emerged globally in 2008 and then in Hong Kong in 2011. Cognatio designs tailor-made solutions for our
clients to enable efficiencies in their legal and compliance teams and to achieve cost-effective resourcing and business management solutions.
We do this by seconding experts, quickly and at short notice for any given project, removing the risk to the client of incurring additional permanent employee costs and minimising time spent recruiting.
Cognatio Law also seconds lawyers and consultants to professional services firms on either a flexible rate or fixed-cost basis, as well as providing our technology-forward clients with the best in cyber security 24 hours a day, seven days a week via our CognatioX consultancy team.
Cognatio Law is headquartered in Hong Kong and led by a management team with a thorough understanding of both local and regional business needs as well as legal and regulatory requirements. Our team has over 40 years' combined experience of working with legal, compliance and risk professionals across the Asia Pacific region. Over that period we have established a proven track record placing professionals into household names within investment and private banking, funds, insurance, telecoms, media and technology, FMCG, manufacturing and professional services firms.
In closing, our congratulations once again to all the Hong Kong in-house legal teams whose hard work and team spirit has been recognised by their peers. We wish you all the best for the year ahead.
Blackstone Chambers