DS Avocats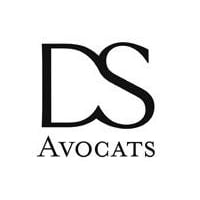 Slow growth in Europe, and particularly the Eurozone has dominated headlines for so long that one could be forgiven for thinking European businesses have backtracked. France is often singled out as a case study on how low growth, high state expenditure, and heavy regulations have caused businesses to regress. As this Powerlist demonstrates, the reality is quite different.
France is home to some of Europe's largest and strongest companies, producing goods and services that are in global demand. France is also recognised as a European centre for innovation, with high-growth technology companies which form a booming and visible part of the French economy. Moreover, French businesses are staffed by managers and professional advisers who are widely considered to be amongst the best in the world; French corporate counsels are no exception. To stand out from the crowd in this environment takes a rare combination of technical knowledge, commercial acumen, strategic wisdom, and interpersonal and managerial skills.
DS Avocats is delighted to support the GC Powerlist France and help recognise the leading figures of France's internationally-renowned in-house community. A strong and vibrant French economy is key to the future of Europe, and those featured in this list will play an important role to prompt the 'French Touch' even further. DS Avocats shares their passion, their thorough knowledge of the various sector specifics, and their excellent advice and innovative approaches to law which enhance the businesses within their strategic growth and reinforcement of their market position. Like those featured in this Powerlist, we are constantly reflecting on various improvements of the legal services we provide through efficient methods as well as the role of the attorney within a changing business world.
However, we also believe that legal advice should be provided as simply as possible, without a vision of 'over-simplification'. The interests of businesses are not served by avoiding the complexities of law. Professional advisers who can contribute to the success of a transaction, of a business or a strategic plan without losing sight of the legal complexities that may arise are truly unique. The members of
this Powerlist have all managed to achieve this in their own way. We at DS Avocats share their approach.
We should not limit the professional relationship between law firms and clients to a simple commercial approach, but rather create a long-term relationship based on trust and viability. Sharing the same values as those individuals we represent is key to a collective future profession of the law.
On behalf of all the partners at DS Avocats, I would like to congratulate the corporate counsels included in this year's GC Powerlist for France.
***
DS Avocats est particulièrement fier de s'associer à The Legal 500 encore pour cela initiative exclusivement dédiée à la distinction des directeurs juridiques.
Cet événement majeur nous offre l'occasion d'appréhender, ensemble, la meilleure façon de relever les défis de notre temps.