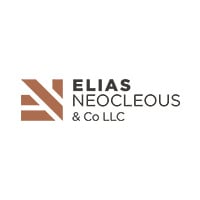 Quality, Innovation, Growth
Elias Neocleous & Co LLC is the largest law firm in Cyprus with established professional networks worldwide. Functioning on a departmentalised basis with more than 140 professional staff, we are equipped to offer specialist advice in all major branches of Cypriot, European and international law. We have a reputation for providing our clients with creative solutions and can demonstrate extensive experiences in cross-border and domestic transactions. The quality of our offering is highlighted by multiple 'Tier One' ratings awarded to us by the premier independent rating bodies and a high quality client base.
But that is just one part of our story – as the world changes, so do we!
Social and technological changes continually alter the ways in which our clients think and operate. At Elias Neocleous & Co LLC we recognise that this means that we must evolve in order to continue to provide them with the best service possible. Together with our legacy firm, we have pioneered significant change in the Cypriot legal sector and can list numerous 'firsts' to our name, including being the first Cypriot law firm to:
Introduce a modern performance appraisal system;
Introduce a quality assurance manager, quality control systems and be awarded ISO 9001 2015 and ISO/IEC 27001;
Fully utilise modern IT and workflow solutions;
Develop business links with Eastern Europe, by creating fully fledged offices in key cities;
Introduce a multi-disciplinary privacy and cybersecurity department;
Introduce a technology law department;
Develop an Innovation Hub;
Introduce an Alternative Legal Services Provider in Cyprus.
We view digitalisation and other technological advances as our ally and not our replacement or enemy. Our commitment to modern work practices, and selective exploitation of technical advances set us in a league apart from our competitors in Cyprus. It has enabled us to continue to seamlessly deliver first class and, importantly, cyber secure services to existing and new clients throughout the various phases of the pandemic and the war in Ukraine. We appreciate that embracing technological innovations is a necessary attitude to achieve harmonisation with the demands of the market, and to strengthen our current leading position in providing legal services.
Technology Law Department
There has never been a better time than the present to launch a technology business in Cyprus. Having firmly established Cyprus as an international finance hub, in recent years, government attention has turned to the promotion of Cyprus as a hub for the provision of digital and electronic services and as the ideal venue for high tech 'start-ups'. As a key sponsor of the 'Reflect Festival' and a founding member of the 'TechIsland' Association, we fully endorse this vision for the Cypriot economy. The help available for high tech start-ups in Cyprus is now considerable and so we have established a technology law department to ensure our clients can access it successfully. Our highly regarded multi-disciplinary team of lawyers, accountants, tax experts, IT specialists and cybersecurity consultants work in partnership with young businesses to provide knowledgeable and proactive support across the full range of start-up issues. We provide the support they need to successfully grow their businesses.
Innovation Hub
By providing opportunities for individual and group collaboration across time zones and continents we have created a place that fosters a culture of innovation. Through the creation, sharing, and testing of ideas, Elias Neocleous & Co LLC is able to increase in efficiency, and both improve and augment the services that we can offer to clients.
Our multi-disciplinary project development team is brainstorming to deliver new ways of working which will benefit clients and the firm. It is exploring new techniques including blockchain technology, data mining, cybersecurity, and machine learning. Its first major project, Neolaw.ai, is an alternative legal services provider which has just been successfully launched in Cyprus. The future of professional law firms lies in using the best of modern technology to increase the efficient of lawyers by eliminating time consuming tasks and by expanding their knowledge horizons to the benefit of their clients. Neolaw.ai is our first contribution to this evolution.
Neolaw.ai gives users access to:
Legal Brain: A digital lawyer with a wide knowledge from an extended library of the laws of Cyprus along with references to relevant cases for each subject matters.
Informational services: Currently covering GDPR, permanent residency, trademarks and IP issues, but expanding to include a host of topics such as 'setting up in Cyprus'; and full tax facts on Cyprus tax.
Document drafting: including basic contracts.
Neolaw.ai offers lawyers in Cyprus new and more efficient ways to serve their clients.
Elias Neocleous & Co LLC is a law firm which understands the past but also embraces the future!
"To improve is to change; to be perfect is to change often!" – Winston Churchill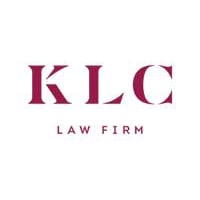 Strong relationships, forward legal thinking, united team: from our perspective, these are the essential ingredients for efficient, high-performing organisations and teams.
KLC has the honour to sponsor, for a third time in a row, the 2022 GC Powerlist for Greece and Cyprus. This is the first GC event in Greece following the Covid-19 outbreak, thereby making it even more special. Lawyers featured in this year's list have demonstrated the capacity, resilience and focus to add true value to their businesses.
This is happening against a background of a severe public health emergency caused by the Covid-19 outbreak that, in turn, gave rise to a major shock to the global economies and societies, undoubtedly disrupting everyone's personal and professional life.
Against the above challenging background and after two-and-a-half years of enduring a global pandemic, it has become clear that this unprecedented crisis also created significant opportunities and innovative initiatives.
Just to mention a few notable ones:
Digitalisation
The legal profession in Greece has witnessed a rapid digital transformation of important parts of its workflow and day-to-day professional life. The electronic submission of court files, the receipt of judgments and court documents via email, the widespread use of digital signatures, the granting of authorisations and powers of attorney as well as the certifications of date and signatures online via the gov.gr platform are pivotal examples of how the every-day life of legal professionals has become more efficient and less bureaucratic. This expedited digital transition has enabled lawyers and organisations to re-focus valuable talent, time and resources on substantive work.
Digital Infrastructure
The reality of remote work meant that organisations undertook an expedited shift in digital infrastructure. Working-from-home incentivised the digitalisation of work resources and the upgrading of IT systems and digital tools thereby not only strengthening continuity of services but also helping organisations be better prepared and equipped in addressing any future disruptions.
Recovery and Resilience Facility
The RRF, a dedicated instrument designed to tackle the adverse effects and consequences of the Covid-19 crisis at a union level, is one of the key European initiatives for strengthening reforms and investments in all EU member states. In Greece, the reforms and investments of the national Recovery and Resilience Plan structured in five strategic pillars, namely green transition, digitalisation, extroversion, economies of scale through mergers and acquisitions and innovation is expected not only to help Greece become more sustainable and resilient but also to give rise to fresh possibilities for growth and development. Lawyers and legal professionals are thereby provided with new opportunities in supporting and servicing their clients and fruitful synergies between external counsel and in-house legal teams will be further encouraged.
Amid all this flux and uncertainty, organisations do not only require their legal teams to have deep knowledge of legal provisions in force from time-to-time, but they urge them to deliver solutions, simply and effectively. This presupposes that in-house legal teams understand the business, comprehend the risks, uphold the objectives and vision and stay committed to them. Besides, the pandemic kept proving, and is still proving, that well set up plans and operations get disrupted, thus teaching us the importance of both flexibility and collaboration amongst teams!
Moreover, at a time when efficient resource-allocation and spending is imperative, it is vital that in-house lawyers can identify the most cost-effective way to engage their external lawyers and establish strong, long-term relationships with them so as to consistently provide the business with the best commercially-aware legal advice.
In such a challenging environment KLC has not only achieved to maintain and further develop existing, strong and long-lasting relationships with corporate clients and their legal counsel but also establish new ones. KLC continues to consistently support its corporate clients in all practice areas by providing commercially-astute advice on contentious and non-contentious matters and contributing to the development of strategic decisions within the relative legal and regulatory frameworks. KLC's competitive advantage is the specialisation of our highly qualified and experienced lawyers in various legal areas and at the same time the ability to combine our expertise from various fields and practices in order to provide comprehensive and business oriented legal services. Our devotion to client service by a well-bonded team of specialised professionals aims at meeting the expectations of our clientele and building a trusting, enduring and successful relationship.
Experience has taught us that delivering high quality services requires close collaboration with the colleagues who know our clients best, being a vital and integral part of their organization. Looking through this year's Powerlist and reading – and in certain cases having first-hand knowledge – about the astonishing work done and excellent results achieved by those highly skilled and efficient colleagues, tells us that we can continue to learn a lot from the modus operandi of the in-house legal teams.
Having said that, congratulations to all lawyers featured in this year's list!