Beiten Burkhardt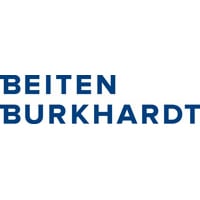 As Europe's largest economy and pioneer in terms of economic development, Germany provides domicile for many world class corporate groups and medium-sized hidden champions. In order to maintain the competitiveness of this veritable and diverse business landscape in Germany and to provide development opportunities for these undertakings, the economic and legal environment must be continuously further developed and amended.
The year 2018, too, was characterised by ongoing changes: Turbulences within Europe but also outside the European Union have impacted the German economy. BREXIT negotiations have not yet delivered any results that would defuse the uncertainty with respect to unforeseeable developments. Even if the introduction of significant trade restrictions between the European Union and the United States could be prevented so far, the existing commercial disputes between the United States and China still have a noticeable impact on German companies as these are deeply branched at the international level. Moreover, the political situation in Germany and many other EU countries marked by instability in troubled times, where political parties score with protectionist motives, intensifies commercial uncertainties.
Nevertheless, Germany is strengthened by a stable domestic demand, reflected in a positive economic forecast of between 1.7 and 1.9%. This is primarily due to the constant consumer enthusiasm which is motivated by a low unemployment rate and wage increases. This boosts the development of German companies which moreover also benefit from the fact that Germany still remains an attractive location for foreign investors. It is striking that investments from EU countries, Russia, the US and China have particularly increased in recent years. To implement these transactions faultless and unobjectionable in legal terms, the companies need well-trained and innovative legal departments and skilled experts that are familiar and well-versed in the different national jurisdictions. For the purpose of imparting such specific knowledge, commercial law firms such as BEITEN BURKHARDT successfully establish special competence centres for China, Russia or the United States.
Yet not only the persistently high internationalisation of German companies poses time and again new challenges to legal departments but also the German or rather the European legislator creates new framework conditions. So in the past months, for instance, German companies had to react to facts such as that the statutory minimum wage now applies without exception, the employee's right to information was introduced, the prerequisites for the introduction of the model declaratory action [Musterfeststellungsklage] were set forth or, very specifically, the EU travel law has been adapted. The most important amendment of a law in 2018 was, however, the entry into force of the European General Data Protection Regulation. Dreaded by many, it has apparently lost its terror and so far it has not triggered the feared "wave of cease-and-desist letters". Of course, many companies had to expand their data privacy efforts and adapt their existing processes. BEITEN BURKHARDT had also prepared many of its clients and made them 'fit' in the run-up; in particular our IP/IT/Media experts eloquently delivered numerous lectures in the Federal Republic.
The necessary economic and legal further development must be pushed and assisted by both commercial law firms and in-house lawyer teams to positively influence the company's economic success. Legal practitioners should continually strive to expand their knowledge, communicate together and make the need for amendments clear and evident. We at BEITEN BURKHARDT support you with our differentiated industrial sector approach which ensures that the respective industry experts constantly expand and deepen their specific knowledge and are, thus, prepared to answer current and also urgent questions. In addition, we maintain an office in Brussels in close proximity to European legal practice which has an impact on German companies. The earlier we learn about decisions and inform our clients on the related consequences, the sooner German companies will be able to respond to new developments. This way legal departments can quickly and in good time make their own colleagues sensitive and aware to modified framework conditions and provide training for correct behaviour.
In order to ensure that Germany's legal industry actively promotes legal changes and the economic success of companies, it is necessary to establish an exchange at all levels and across all fields of law. Today's legal, tax and business management issues arising from any entrepreneurial activity often require an impartial view and competent advice from a third party. Above all, however, the demand of in-house counsels to always have a competent legal expert at their side who does not differentiate fields of law, is legitimate and substantiated. And the law firms must also change their perspective and start "seeing things from a company's angle" so that they can jointly develop solutions with in-house lawyers.
In the light of current global challenges, success in business now more than ever requires strong partners and full confidence in the innovative capacity of the entire legal industry. The GC Powerlist brilliantly features this innovative power and capacity and provides law-related company projects with an excellent stage. In-house teams of lawyers can discover new possibilities that may be applicable to own challenges, and exchange information on similar or same topics with other in-house lawyers. With its support BEITEN BURKHARDT seeks to promote the opportunities of information exchange and networking. We further sponsor projects which provide an adequate platform to discuss legal developments and respond to judicial issues. Together with you, BEITEN BURKHARDT can promote and further develop the legal industry in Germany and make it fit for the future. Therefore, I am particularly pleased to sponsor the GC Powerlist for the second time now and to get into interaction with you.
In the name of all lawyers, tax advisors and certified accountants of BEITEN BURKHARDT I would like to most warmly congratulate all lawyer teams, honoured with this year's GC Powerlist award.