Axiom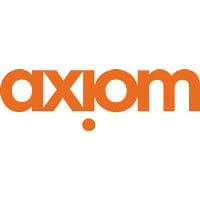 Axiom is delighted to support the GC Powerlist, to play a role in recognising the innovators and trailblazers across in-house counsel and teams in Switzerland.
The growth of the segment today known as Alternative Legal Services Providers – or ALSPs – has evolved rapidly. Nearly 20 years ago, Axiom created this new model with the simple idea that there was a better way to bring innovative legal services to inhouse counsel. Since that time, this category has now developed into a rapidly-expanding ecosystem with a various industry segments now focused on this same charter.
Today, Axiom is the world's largest Alternative Legal Services Provider, serving clients across the globe with a mix of flexible resourcing, managed services and project-based solutions in legal and compliance. We were the first to offer such services in Switzerland, establishing operations here nearly four years ago. As with any big idea – Axiom today is often imitated, but our global scale, our reputation that draws the world's top legal talent, and our ongoing drive to innovate and lead – means the full power of the model remains unique to Axiom.
Innovation and change is hard work. We offer congratulations to those recognised in the GC Powerlist: Switzerland 2018, highlighting the strength and innovation displayed by corporate counsel across Switzerland, and reinforces the highly strategic role of corporate counsel in today's business environment.
Philips Dictation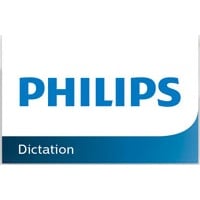 Dictation has long been a trusted working method in the legal industry but today's technologies have revolutionised the whole document creation processes and reshaped the way we use our voice in the strive for more efficiency in the daily work.
There is an ever increasing demand for agile, flexible and dynamic ways to access and produce information. Speech recognition is an incredibly helpful tool for legal professionals to speed up the document creation process. The possibility to dictate in the office or on the go without stopping what you are doing can be extremely productive. Modern dictation and document creation systems need to deliver mobility, ease of use, reliability, improved security and the full flexibility in choosing your own input device, fully embedded in your workflow.
Time is money
Using state-of-the art dictation solutions saves valuable time for lawyers and executive staff, allowing them to reduce their time spent for document creation drastically and thus to focus to higher priority, more profitable work. This can be the key to make significant improvements in your department's productivity and put your company ahead of its competitors. After all, we should focus
on what we can do best and not on paperwork.
Embracing efficiency
It is no surprise that dictation solutions have become exceptionally sophisticated over the past years, with the development of industry-led speech recognition software that identifies legal and medical technical terms. Additionally, the software identifies corrections made on a document and 'learns' for next time, further improving accuracy results. Artificial intelligence (AI) is further changing the way people produce and access information. As a result, speech recognition and the understanding of language by software are becoming the key to the future of information management.
These advances are supported by a number of recognised papers published across several markets, however the worldwide adoption and integration of proper dictation and speech recognition systems in the workplace cannot be ignored by firms that wish to drive efficiency.
Speech Processing Solutions (Philips Dictation) congratulates all those who have been featured in the GC Powerlist: Switzerland 2018 edition. We are proud to be a sponsor of this annual event, while acknowledging the year's outstanding contributors to the legal profession.
Yerra Solutions
Congratulations on being named a leader among leaders! General counsel (GCs) have been blazing new trails in the legal marketplace for years and it is a testament to your leadership to be named in the GC Powerlist. Yerra Solutions is proud to work with many of the GCs at the forefront of innovation in the management of the in-house legal function.
In partnership with our clients, we address challenges central to legal and intellectual property (IP), e-discovery and investigations, and compliance. Yerra's consulting and technology-enabled managed services drive greater efficiency and reduce risk in the processes most critical to these functions. Our solutions cover the issues most central to running your department – from responding to a discovery/disclosure order from a court or regulator, forming/evaluating an outside counsel panel, gaining visibility and controlling legal spend, improving contract management or better managing the flow of work handled by internal staff. We also provide decades of collective expertise in helping GCs and their counterparts in IP and compliance to advance the operations of their functions – from selecting and implementing the right technology, to finding the right mix of in-house and outsourced work, to building and maintaining the reports needed to make better decisions.
As you consider your position as a leader in this field, we hope that you will reach out to Yerra to explore the possibilities that our solutions and experts have to offer. We are proud to celebrate with you tonight and look forward to engaging with you again in the future. To learn more about Yerra,
please visit www.yerrasolutions.com or contact
Jerome Raguin directly.