I am delighted that CMS is once again partnering with Legal 500 and the GC Powerlist to recognise and endorse the leading general counsel and heads of legal in India.
We have very much missed our in-person interactions with the Indian legal community over the last two years, and the CMS India Group is looking forward to celebrating the publication of this year's GC Powerlist with the general counsel and legal teams who have helped their businesses navigate the uncertainties during the global pandemic.
GCs and their teams have been required to deal with a range of new challenges and obstacles, not least the need to migrate to remote and hybrid working and the associated employee health, safety and wellbeing implications of this, as well as adapting to a range of new technologies to support their work.  Managing climate change and the energy transition will also be key issues for the businesses they support, and advising on ESG-related matters a growing part of their role.
The in-house legal community plays an increasingly important role for Indian businesses and has shown strong growth and increased sophistication over the last few years.  Indian businesses are continuing their journey to ever greater internationalisation and need the support of expert and connected legal teams.  The GC role in India continues to evolve and more than ever GCs need to be trusted advisors for senior executive teams.  Inclusion in the GC Powerlist is an endorsement of the key role that GCs have in the fast-moving and ever more complex international legal and business environment.
CMS has a long history of working with Indian businesses and their legal teams, supporting them with international growth and the challenges that they face – be it with the entry into new markets and jurisdictions, acquisitions and joint ventures, compliance with ever evolving legislation and best practice or dealing with commercial disputes.
Our multi-jurisdictional India Group has been visiting India for many years to strengthen and widen our relationships, and is often our first port of call to the wider CMS organisation which now includes over 5,000 legal experts in 77 offices in 43 countries. We are proud to offer deep local understanding with a global perspective.
Congratulations to all the GCs and legal teams who feature in this year's GC Powerlist publication. We look forward to continuing our association with you, and working with many of you in supporting your businesses, over the coming years.
Dr Duncan Weston
Executive Partner
CMS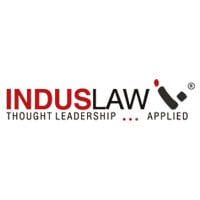 INDUSLAW expresses its heartiest congratulations to those included in The Legal 500 GC Powerlist India 2022. 
In the ever-evolving business ecosystem of today, General Counsels are faced with several challenges which require them to don multiple hats including those of the gatekeeper, compliance champion, strategist, defender and guardian of the conscience. INDUSLAW salutes your accomplishments, and recognizes the kind of rigour, excellence and quality each of you demonstrate in your respective roles. INDUSLAW is also pleased to have this opportunity to honour the distinguished GCs recognised in the coveted The Legal 500 GC Powerlist India 2022. We are proud to promote the 'Thought Leadership' and the resilience of the leaders in you.
INDUSLAW is a top-tier full service Indian Law Firm, the 7th Largest* in India, providing legal services to a wide range of International & Domestic clients across a variety of sectors on legal issues relating to their business, strategy, litigation and transactional goals. With over 400 lawyers including more than 60 Partners spread across Bengaluru, Chennai, Delhi, Hyderabad & Mumbai, INDUSLAW has been fortunate to partner with and contribute significantly to many established businesses and new economy companies. Our multi-disciplinary teams work across offices to provide seamless and focused advice and to assist clients in taking informed decisions and reaching effective outcomes.
The Firm and its lawyers have been consistently recognised across practice areas, by all leading legal and industry specific publications (including the following accolades):
Asia

law Profiles – Client Service Excellence Award 2020
Chambers & Partners India Awards 2019 – Client Service Firm of the Year
IBLJ Indian Law Firm Awards 2021 & 2022 – one of the Best Overall Law Firm 2022 & 2021 (included amongst the top 7 Law firms in India*)
*Per ALB at https://www.legalbusinessonline.com/features/alb-asia-top-50-2021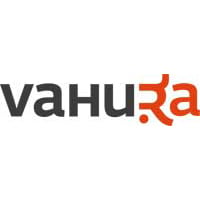 Vahura has been a proud supporter of the India GC Powerlist since its inception.  After the enforced hiatus of the pandemic years, we are excited to see the launch of this 5th edition of the India GC Powerlist 2022.  Our heartiest congratulations to all the General Counsel (GC) and teams recognised in this Powerlist. It is wonderful to see your critical work and innovation being highlighted by a reputed international platform such as Legal 500.
Through our market leading executive search and consulting work, we are privileged to have a ring side view on the rapidly evolving role of the GC and corporate legal function. Through our affiliate Counselect, we have a panel of lawyers who are seconded to In-house legal teams for specific projects. We take this opportunity to share some of the recent trends that we have observed from these vantage points.
It is an exciting time to be part of an In-house legal team. As business leaders across industries are increasingly focused on risk management, in-house legal teams are being called upon to play a more proactive role in identifying and mitigating risks, where traditionally the focus was on responding to risk after the fact, rather than proactive prevention.
The writ of the GC has broadened to encompass public policy and government relations, compliance, regulatory and corporate affairs. The GC is increasingly leading a multi-disciplinary team of professionals that includes lawyers, policy and communication specialists, CAs and compliance professionals.
India is playing an increasingly important role in the global legal teams of MNCs. Extended legal teams of high quality lawyers are being built in India to take on frontline roles across multiple jurisdictions.
For Indian conglomerates and growth companies, as their business becomes more international, legal is guiding their expansion into new markets and product lines.
GCs are now more influential in the boardroom and their value is being recognised by the chairman, independent directors, and the CEO. By playing the role of business enablers and making commercially savvy decisions, GCs bring a transformative edge to the business.
The best legal teams are harnessing legal technology and the data flowing through legal to create internal efficiencies and more value added integration across the organisation. The adoption of Online Dispute Resolution (ODR) is one such example, with India setting the global standard.
The potential for better compensation, more dynamic roles, and the success stories of in-house general counsel are inspiring many bright lawyers at all levels to move in-house. This signals an elevation in the role of the in-house counsel within the corporate structure.
Every person featured in this Powerlist plays a key role in making these positive trends a reality. Kudos to you and your teams for the important role that you play within the organisation and beyond. Congratulations once again and best wishes for the future.
Warm regards,
Ritvik Lukose
Co-Founder and CEO
Vahura
The India Business Group (IBG) is delighted to continue its strategic collaboration with The Legal 500 as Knowledge Partner for the Indian market. We have had the privilege of supporting this globally eminent legal directory since its inception in 2016 and we extend our congratulations to the innovative and dedicated general counsels included in this year's top 100.
2022 is a special year for India as it celebrates 75 years of Indian independence. As the world's largest democracy, the second most populous nation in the world and predicted to be in the top three global economies by 2030, India is rapidly becoming a major global economic powerhouse. It has strengthened its position as a global investment destination, providing a spectrum of opportunities for domestic and international businesses across industries and sectors.
Throughout the COVID-19 pandemic and beyond, GCs have added significant value in terms of supporting companies and organisations through turbulent times with resilience, innovation and adaptability. As we have witnessed globally, the pandemic has increased the scale and pace of digitalization of public and private sector services, with virtual meetings, online collaborations and working from home has emerged as the new normal.
Similarly, the shifting global dynamics and supply chain diversification sought by Western businesses, has provided exciting opportunities for India to emerge as an alternative global manufacturing destination for raw materials and products, especially for those businesses seeking to de-risk over reliance on existing markets.
As well as managing corporate risk, you have taken onboard a range of new responsibilities and have been more involved in advising on wider strategic areas such as global procurement, adoption of new technologies, employees' health and well-being, cybersecurity, equality and diversity initiatives. Your inclusion in this very important ranking is recognition of your talent, technical and legal expertise, outreach and impact in a rapidly changing global business environment.
As a leading business advisory consultancy supporting businesses and organisations on market entry and expansion in the UK-India corridor, India Business Group acts as a catalyst for boosting greater flows of business, trade, investment and collaborations between both nations, through the provision of specialist market intelligence, practical frameworks and strategic advisory services.
We remain highly confident that under your inspiring leadership and together with India's wider legal community, you will help create an even stronger, greener and sustainable economy where equality, diversity and inclusion are championed across businesses and communities.
With very best wishes,
Amarjit Singh
Chief Executive Officer
India Business Group a.singh@theindiabusinessgroup.com