Beiten Nurkhardt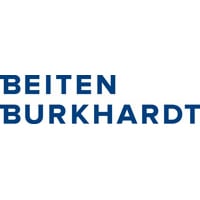 The German economy has defied many uncertainties in the current year and continued to develop at stable rates. Current economic forecasts expect the growth to be between 1.4 and 1.6 per cent in 2017. This is, in particular, related to the strong first half-year; instead, the second half is expected to turn out to be somewhat weaker. Due to stable consumer prices the domestic demand has especially contributed to this positive development and stimulates the consumers' consumption.
But also at an international level the German economy was able to continue its growth trend despite a strong euro. In spite of the ongoing Brexit negotiations and the varying signs from the United States, the world economy proves to be shaped by positive dynamics, especially driven by developments in the Asian emerging markets but also by the developed economies as well. Economic forecasts point upward and inspire growth in the euro zone,
a trend German companies could benefit from.
These past positive developments have also had legal implications for German companies. Progressive digitisation has contributed to strong economic growth in all aspects of the world of business, yet at the same time has brought about the creation of a new judicial space which is to be filled with new legislation. At the beginning of the year legislature has, for instance, already issued provisions on alternative dispute resolutions with respect to consumer contracts and adopted the so-called "Hate Speech Act". In addition, the opportunities of digitisation open up new business concepts such as FinTech and InsurTech enterprises which complement and support previously existing business models but also establish new competition which even long-established companies cannot avoid to face.
Other major legislative amendments in 2017 concern the 9th amendment to the German Act Against Unfair Competition or the alleged clarifications on the Tariff Unity Act. Here legal experts of all instances are required to get involved and contribute to developing solutions. Moreover, HR departments will have to spend more and more time on dealing with the implications of the German Remuneration Transparency Act and the changes in the German Maternity Protection Act in close cooperation with the legal departments. Furthermore German companies will have to get ready for the implementation of the European General Data Protection Regulation and make respective preparations.
The legal departments of the companies will thus be faced with substantial challenges that remain to be mastered in order to positively influence the company's economic success. To achieve this, on the one hand in-house counsels must regularly undergo training and professional updates to be able to answer those new questions and on the other hand law firms must adapt to multiple changes. At BEITEN BURKHARDT our differentiated industrial sector approach ensures that the respective industry experts expand and deepen their specific knowledge and are, thus, prepared to answer current questions. In addition, we maintain an office in Brussels in close proximity to European legal practice which has an impact on German companies. The earlier we learn about decisions and inform our clients on the related consequences, the sooner German companies will be able to respond to new developments.
Just as for law firms, it will also be necessary for legal departments to monitor and promote innovations in the legal industry. Adhering to the status quo will not be possible in light of the new business models, chances and risks outlined above. Even if European/German legislation develops slower than many economic innovations/changes, constant progress is being made and can be ascertained. The new judicial spaces are successively filled, introducing new guidelines and benchmarks. The respective legal departments then have to communicate these guidelines and benchmarks in the entire company, raise the awareness of staff and take responsibility for their implementation. This requires flexible and innovative in-house counsel.
In order to ensure that Germany's legal industry actively promotes legal changes and the economic success of companies, it is necessary to establish an exchange at all levels and across all fields of law. Today's legal, tax and business management issues arising from any entrepreneurial activity often require an impartial view and competent advice from a third party. Above all, however, the demand of in-house counsel to always have a competent legal expert at their side who does not differentiate fields of law, is legitimate and substantiated. And the law firms must also change their perspective and start "seeing things from a company's angle" so that they can jointly develop solutions with in-house lawyers.
In the light of current global challenges, success in business now more than ever requires strong partners and full confidence in the innovative capacity of the entire legal industry. The GC Powerlist brilliantly features this innovative power and capacity and provides law-related company projects with a stage. In-house teams can discover new possibilities that may be applicable to own challenges, and exchange information on similar or same topics with other in-house lawyers. By supporting the GC Powerlist award, BEITEN BURKHARDT seeks to promote the opportunities of information exchange and networking. We further wish to provide an adequate platform to discuss legal developments and respond to judicial issues. Together we can promote and further develop the legal industry in Germany and make it fit for the future.
What our partners and lawyers have in common with the in-house lawyers is the passion and enthusiasm for our profession. Just as in-house lawyers maintain relationships with the respective company staff, we also seek to develop close personal and confidential relations to our clients, building and maintaing long-term relationships and bonds.
In the name of all lawyers, auditors and public accountants of BEITEN BURKHARDT I would like to most warmly congratulate all winners included in the GC Powerlist: Germany 2017.