Dentons Shanghai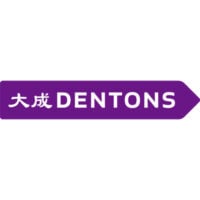 Congratulations to you all for ranking in The Legal 500 GC Powerlist: China 2019! Under your leadership, your team has provided strong support for the operations and investments of your company with their expertise in their particular field. Moreover, it is your forwarding and proactive legal risk management that has actively and progressively promoted the healthy growth of the entire legal profession in China and enabled Chinese companies to build an internal protection system that is just as effective as that of leading global companies.
What you do reflects the wisdom of combining your law practice with your company's business objectives and the value of your dual identity of being both a manager and a lawyer. In serving your company, you need to focus not only on each small piece but also on the whole picture. As a lawyer, we have served as a guardrail in the development of your company and have always been committed to providing more stable and effective support for you. Your professionalism and efficiency continue to urge us to accelerate the improvement of our professional competence and work efficiency. During the process, we have witnessed each other's growth, which enables us to work more closely than ever before. In the future, we will continue to help you in your endeavor to seek certainty and predictability in an uncertain business world and achieve your management and business goals through our joint efforts.
In recent years, focusing on the building of the "Belt and Road", we will attach equal importance to inbound and outbound business relationships, forming a pattern of opening to the outside world that is characterised by stronger ties between China and the world and mutually beneficial east-west cooperation, creating a nationwide economic service network and accelerating the cultivation of new strengths in international economic cooperation and competition. Facing the complicated situations at home and abroad, how to help businesses obtain one-stop and high-quality legal protection worldwide is the goal of our efforts. Dentons has grown rapidly over the past few years. Now we have more than 180 offices and more than 10,000 lawyers in more than 70 countries worldwide. Relying on the power of technology and the efforts of our regional management teams, more than 650 elite firms from the world have joined our Nextlaw Referral Network, which offers a strong complement to Dentons Global Legal Service Network and allows our clients to receive professional legal services from Dentons or a trusted local law firm wherever they go.
Dentons Shanghai Office was founded in 2001. After years of efforts, we have grown into an important legal service term in Shanghai. Now we have nearly 500 professional lawyers, 170+ of whom have experience of studying or working abroad. Many of our colleagues have been recommended by major rating agencies, and many of our deals have been rated "outstanding" by these rating agencies. We could not have made these great chievements without the trust and support we have been given inside and outside the industry.
Lastly, as a joint publisher of The Legal 500 GC Powerlist: China 2019, congratulations once again to everyone! We hope you continue pursuing your dreams in the realm of law, realise your ideals and ambitions as a legal practitioner, and play a leading role in promoting the growth of the legal profession.
Blackstone Chambers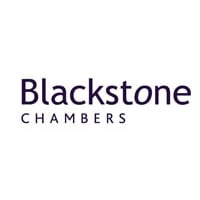 Blackstone Chambers congratulates all of the in-house lawyers recognised in The Legal 500's GC Powerlist China 2019.
Blackstone Chambers is a leading set of barristers based in London. Members of Chambers offer expertise in the international arena across a range of specialist areas, including arbitration, commercial litigation, financial services, public and regulatory law and international law.
Kudun & Partners