Axiom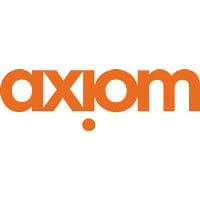 Axiom is delighted to support the GC Powerlist, to play a role in recognising the innovators and trailblazers across in-house counsel in Switzerland.
The growth of the segment today known as Alternative Legal Services Providers – or ALSPs – has evolved rapidly. Over 20 years ago, Axiom created this new model with the simple idea that there was a better way to bring innovative legal services to inhouse counsel. Since that time, this category has now developed into a rapidly-expanding ecosystem with various industry segments now focused on this same charter.
Axiom shares and meets the higher standards of its clients and lawyers, connecting growing mid-market and Fortune 500 companies with the world's deepest bench of experienced, specialized legal talent. 99% of clients recommend us, and four out of five rate our lawyers as equal to or better than lawyers from a law firm.
Innovation and change is hard work. We offer congratulations to those recognised in the GC Powerlist: Switzerland 2022, highlighting the strength and innovation displayed by legal leaders across Switzerland, and reinforces the highly strategic role of corporate counsel in today's business environment.
Baker McKenzie
Baker McKenzie is one of the largest law firms in Switzerland. Our offices in Geneva and Zurich have been an integral part of the Swiss legal landscape for more than half a century, firmly establishing us as a prominent force for our domestic and foreign clients. Our vast, experienced team of experts, composed of more than 130 lawyers, is providing Swiss and multinational industry players, financial institutions, private equity houses and insurance companies with top-tier legal advice. We have a fantastic track record for domestic and cross-border advice in all areas of business law. The dedication to providing clients with practical and innovative solutions, along with the quality of our work, has been consistently recognized with top rankings by leading global legal directories.
As global citizens, industry savvy, diverse and with a thirst for innovation, our horizon does not end in Switzerland. Our unique global footprint with 78 offices in 46 countries allows us to bring the right talent at the right time to every client issue, regardless of where the client is. And since our clients want lawyers who are prepared to lead, differentiate and adapt in a constantly changing world, we have built on our strengths and abilities to adopt a new type of thinking and use cutting-edge legal technologies to help clients overcome the challenges of competing in today's new world economic order.