KPMG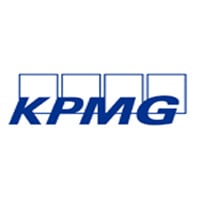 The significant economic and political developments that have taken place over the last 12 months create the sense of a world in transition. A surprise Brexit vote result, followed by the commencement of the Trump administration's first term have exemplified a rise in populism across developed nations. Global leaders continue to be unpredictable in a time where they are being watched and scrutinised more than ever. From a macroeconomic perspective, we are seeing significant divergence across regions and nations, both in terms of economic status and policy decisions. Despite many moving parts, we have also witnessed global equities move higher and higher, and overall market volatility at all-time lows. Notwithstanding these global factors, recent reports indicate that domestic business leaders remain broadly optimistic about our local Australian economy and, while acknowledging that change and transition is occurring, believe that such an environment is a period of opportunity.
This year we continue to witness an increased number of organisational leaders being forced to consider and embrace the disruptive forces impacting their businesses. It seems that it is no longer acceptable for organisations to 'bury their head in the sand' and rest on past successes but rather it is a time to challenge conventions and champion change as organisations work to be disrupters and not the disrupted. Perhaps unsurprisingly in this time of uncertainty, a large proportion of businesses are focusing on technology-driven change to help them improve their bottom line, strengthen organisational resilience and keep their business moving forward, with a recent report showing that 74 percent of Australian CEOs expect technological innovations to disrupt their industry by 2020.
This push from leaders to embrace innovation and implement new technologies has presented certain challenges for, in particular, general counsel. More specifically, general counsel are now required to understand the legal, compliance and regulatory risks intertwined with such technological advancements. A failure to do so, will likely have detrimental impacts for businesses, as was evidenced in the recent worldwide WannaCry ransomware attack. It is also evident that the key concerns and priorities for a number of general counsel this year relate to compliance and ethics management and data privacy and cybersecurity risk, as organisations look to embrace technological change and use innovation to deal with the new challenges and uncertainties impacting the business landscape. It is clear that general counsel are now expected to have a handle on the many issues and threats which new technologies present and must embrace the realities of doing business in a digital age – an undoubtedly difficult task to handle given the ever-evolving and fast moving nature of most new technologies.
These changes to the Australian business landscape have also contributed to the expectation that general counsel must now provide their organisation with more than just legal decisions from the periphery, but rather are expected to have a comprehensive understanding of the commercial imperatives of the organisation so that they can present advice that harmonises legal knowledge with business acumen. As Australian CEOs look to use these uncertain times as an opportunity for growth and innovation, general counsel are likewise being asked to use risk management as a tool to enhance business value given the unique position of general counsel being able to identify future opportunities and dangers over the horizon from a perspective that can balance both legal and business issues – a perspective that is usually distinctive to that of most organisations' board members. It seems that the notion of general counsel being required to 'do more with less' continues to be particularly relevant throughout 2017.
Similarly the need for general counsel to wear multiple hats, acting as not only a legal adviser, but also as a risk manager and business adviser that drives innovation, has also increased dramatically in recent years as general counsel continue to strive to help their organisations to keep pace with the evolving geopolitical and economic landscape. From a practical perspective, we understand that this has meant that general counsel are being asked to have a more active role in various risk-related aspects of their organisations ranging from acting as company secretary, secretary of board committees and members of risk related subcommittees, to being fundamental to the development of organisational policy and the structure of the organisation's corporate governance policy to ensure that it meets best practices and provides a foundation for the organisation to proactively engage with material risks and third party stakeholders such as regulators and industry bodies.
Given these factors and the changing expectations of general counsel, the need for professional service providers to provide an aligned offering has never been more prominent. In much the same way that the expectations of general counsel have changed in recent years, the expectations of external legal counsel providers have similarly shifted. We understand that clients are looking for legal approaches to be more than just technically excellent but embrace and encourage collaboration across different organisational divisions to provide business-focused legal outcomes. Our service offering at KPMG Law has been developed to cater for such demand whereby we strive to deliver the highest quality legal services as part of an integrated KPMG team. We complement traditional KPMG expertise by delivering practical and commercially focused legal services within a multi-disciplinary offering to our clients.
KPMG Law is proud to sponsor this year's GC Powerlist for Australia and New Zealand. We wish to warmly congratulate those in-house teams selected for inclusion in the GC Powerlist Australia and New Zealand Teams 2017 and applaud each team for the vital role they play within their organisation.