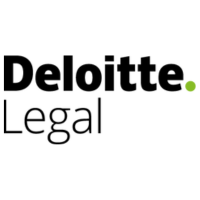 We are delighted to join The Legal 500 in recognizing Italy's top general counsel. We are proud to present, for the very first time, the GC Powerlist event in Milan to highlight and to celebrate the work that our colleagues at the leading national and multinational corporations do to navigate and manage the legal needs of their sectors and businesses.
Who We Are
Deloitte Legal Italy has about 300 professionals, 9 offices in Milan, Rome, Padua, Turin, Bologna, Genoa, Florence, Bari, Catania and one office in Pescara. We assist clients in all areas of law, with a full-service approach and full integration with the entire international Deloitte network. Our lawyers specialize in the Consumer & Industrial Products, Financial Services, Energy & Resources, Real Estate & Construction, Public, Technology, Media & Telecommunications, and Life Sciences & Health Care industries.
Supporting clients pragmatically and effectively, adding business knowledge and process and technological innovation to legal excellence. These are the prerequisites with which Deloitte Legal operates when assisting its clients, both in the context of extraordinary transactions and in the streamlining of the activities of in-house legal departments.
General Counsels (GCs) are tasked with the mission of contributing value to their organizations. This includes improving business outcomes, navigating risk, modernizing operations for the digital age, fostering growth, all while remaining responsive to evolving regulatory landscapes and the ever-present legal demands of the business. In this evolving landscape, GCs require a reliable partner to assist them in meeting these expanding expectations, and we proudly serve as that indispensable ally.
To assist GCs in enhancing their growth, influence, and effectiveness in executive interactions, specialized Chief Legal Officer (CLO) executive programs have been developed.
Our Sustainable Law Firm
In order to foster the development of a legal profession that addresses the present and future needs of professionals, clients, and all citizens, while contributing to a sustainable and inclusive society, Deloitte Legal has authored and adopted the Sustainable Law Firm Manifesto in alignment with the main Sustainable Development Goals (SDGs) for 2030.
Regarding the commitment to promoting a culture that respects differences and knows how to value them, Deloitte Legal participates in Deloitte's Diversity, Equity & Inclusion programs and events, and through GLOBE, it is an active part of a community of allies within the Deloitte network that promotes LGBTQ+ inclusion.
On the other hand, as far as commitment to the environment is concerned, Deloitte Legal participates in the WorldClimate Deloitte project, which reflects Deloitte's strategy to promote responsible choices that minimize the impact on the changing climate, both within and outside the organization.
Furthermore, the transformation of Deloitte Legal into a benefit company is part of a broader path that involves multiple activities aimed at giving concrete form to the principles and values already stated in the Manifesto of the Sustainable Law Firm. This intent has also been expressed by Deloitte Legal in its
contribution to the process of transforming numerous companies within Deloitte Italy into benefit companies.