Andersen Tax & Legal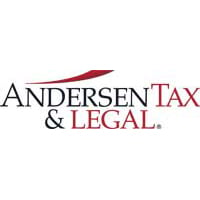 After several years of slow recovery in Europe, our country is at a time of stable growth. Spain closed 2017 with a 3.1% increase in GDP, bringing the total to four years in positive figures and leading growth
in the EU.
Driven by different sectors which are again recovering and by foreign trade that has become a solid pillar of the economy – thanks to the evolution of developing and advanced countries – investment, industrial production and finance are now recovering their dynamism in Spain.
At a time when teams are strengthening, and economic prospects are high, at Andersen Tax & Legal we are proud to have supported the first initiative of this prestigious international guide by The Legal 500 from the very beginning and for the third year running, which recognises the work of in-house lawyers.
The new challenges of the economy require multidisciplinary firms with international capabilities and who are adapted to technological change. These demands on both companies and their accompanying consultants make the success of businesses largely dependent on strong partners.
At Andersen Tax & Legal we share the same passion for a job well done, the concern to improve daily and the effort to expand skills, knowledge and services. We have added teams, retained talent and increased services. We have increased our territorial coverage in Spain over the last year with a new office in Seville in addition to the existing offices in Madrid, Barcelona and Valencia, as well as a new collaborating firm in Bilbao. Andersen Tax & Legal is the Spanish member firm of Andersen Global, an international association of legally separate, independent member firms, which now has more than 2,500 professionals worldwide and a presence in over 94 locations through its member firms and collaborating firms.
We are in line with all the lawyers represented in the GC Powerlist: Iberia 2018 and are aware that the legal market is constantly changing. In-house lawyers face challenges that require external, specialised and impartial advice, just as lawyers apply their knowledge from a business perspective, with increasing sectoral knowledge.
We are convinced that the pairing of a firm and an in-house lawyer gives an excellent result in terms of in-depth knowledge of both sectors and practice areas and an innovative approach to new projects that improve the company's market position.
That is why we continue to believe in a relationship that goes beyond the professional, we are committed to a long-term relationship based on trust, the same values and working together to contribute to a success that is always shared. Thus, we share the success achieved with this recognition too and, on behalf of Andersen Tax & Legal, I would like to congratulate all the general counsel included in the GC Powerlist: Iberia 2018.
Iterlegis
For the second year, The Legal 500 directory has launched this initiative to recognise and reward the in-house counsel community in Spain. Iterlegis is again proud and honoured to contribute to it with nominations and sponsorship.
This time, the aim of these awards is to highlight the role of individual in-house legal counsel in Spain. This is a role which is not always appreciated and understood in its different facets in our country – despite the fact that, as I said in my letter last year, it is gaining increasing recognition in this fast moving legal world. Initiatives like the GC Powerlist undoubtedly contribute to reinforce and promote the work of in-house counsel in Spain, and the key role they play in the business world, and I would dare say in society too. For this reason, Iterlegis welcomes once more this opportunity to show our recognition to the in-house legal counsel and encourages its promoters and participants to continue with this initiative in the future.
Throughout my experience and that of the Iterlegis consultants in our day-to-day work searching and placing in-house counsel in Spain, we have learned that today, the work of a good in-house counsel is key for all companies. Looking at large national and international corporations, we have witnessed how in-house counsel are better trained, not only in legal matters and in adapting to new and changing regulations, but also in competencies and abilities (what we call "soft skills"). These skills are perhaps the most difficult ones to acquire, but at the same time essential to succeed as an in-house counsel. We see on a daily basis how the best in-house counsel are those who are true partners to the business, and thus, are no longer considered as a cost centre but as another (and essential) business area of their organisations. This is because they are aligned with their company's strategy, helping them achieve their commercial and ethical objectives in compliance with applicable law – something that, as one can imagine, is not easy at all.
Today, companies demand well-rounded profiles when they recruit in-house counsel in Spain. Soft skills, such as communication, assertiveness, are essential. As well as a curiosity and interest for their business, and a desire to help their colleagues, their internal client and investors to reach their objectives. They have to turn complex issues into clear and understandable situations, they have to provide out of the box solutions when the legal issue endangers the company's mission. They have to translate legal analysis into business vocabulary. In many occasions, they are the cogwheel that links the company's management and the various business units, or the company itself to the public authorities. Rigour, responsibility and responsiveness are qualities required for this, together with good communication skills, an ability to adapt to change (which business is not under change or at least evolution nowadays?), flexibility, and a number of other qualities, which, all together are not easy to find in one individual.
However, the in-house counsel recognised by GC Powerlist represent all of the above. Isn't it difficult? Well, they do, and this is why these awards are so important, to recognise the GC's role in Spain, to spur them to continue to perform, and to encourage Spanish lawyers to work in-house and help companies, businesses, and society to contribute to
a better world.
We have nominated in-house counsel who, no doubt, possess all the qualities described above. We have seen how they have been promoted in their organisations, obtaining the recognition they deserve for their contribution to their companies' goals. Equally important, they have been recognised for their people management abilities, for guiding, training and helping their teams develop and progress.
Congratulations to all of the awarded GCs in this edition of GC Powerlist: Iberia 2018.
PLMJ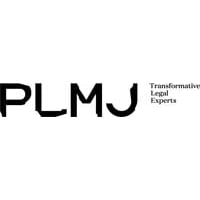 It is a pleasure for PLMJ to partner again with The Legal 500 and help recognise the hard work of in-house counsel in Portugal and Spain, and the invaluable role they play in helping companies to navigate troubled waters and achieve greater success. For the last 50 years, we have worked in close cooperation with in-house lawyers and witnessed first-hand how much their roles and responsibilities have changed.
General counsel and in-house lawyers now have greater responsibility and play an increasingly strategic role in their organisations. This, combined with the ever greater globalisation of companies, means in-house lawyers have to deal with a growing number of challenges. There has been a visible shift in their role, from a reactive to a much more proactive one: no longer only called on to come to the rescue when problems arise, general counsel are now asked to play an active role in decision-making processes. And all the while, they still have to provide the traditional day-to-day legal assistance and face the added challenge of working in jurisdictions they might not be very familiar with.
Another important challenge is the need to achieve greater levels of efficiency and to use the best available technology. As teams are expected to do more with less, there is added pressure to maximise value. There is also greater scrutiny in deciding which work should be done in-house and which should be done externally. Unsurprisingly, all those challenges also bring golden opportunities for innovation, leadership and decision-making at the highest level.
As the largest Portuguese law firm, PLMJ takes great pride in its business focus and its commitment to working as an extension of our clients' in-house teams. We understand the challenges faced by the in-house teams and have constantly adapted our services to respond to their needs. Over the last 50 years, we have extended our practice areas, industry expertise and geographic coverage, and we have also adopted the latest technology to make sure we are always ahead of the game.
On our part, all that remains is to say that it is an honour and great pleasure to work closely with so many brilliant professionals. We would like to congratulate not only all the individuals recognised here, but also those not mentioned this time, for all their hard work and for meeting all the challenges head on.