CMS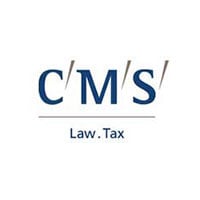 CMS is delighted to support the GC Powerlist India, and applauds the role that the in-house community plays in the success of India's thriving legal market. CMS has long supported the international expansion of leading Indian companies through strategic growth and entry into key markets.
So far, 2016 has proven to be an interesting year. In the context of some of the largest consolidations ever seen, with pricing pressures consuming firms and technological innovation driving industrial growth, the liberalisation of India's market appears to be gaining much more momentum.
General counsels have long been invested in India's liberalisation agenda. They have promoted the advantages of easier access to international legal expertise, opportunities for enhanced legal training and opportunities for career development, and the potential to bring overseas work to India which previously had been handled by international lawyers.
The campaign for liberalisation of India's heavily regulated legal market has resulted in proposed amendments to India's foreign direct investment (FDI) regime. Union Law Secretary Suresh Chandra called a meeting in New Delhi to formally discuss proposed rules which will govern the entry of international lawyers into the Indian legal market. The tabled reforms will affect a range of sectors from real estate to defence, telecoms to the pharmaceutical industry. The latest reforms chime with the government's stated objective to 'attract and promote foreign direct investment in order to supplement domestic capital, technology and skills for accelerated economic growth'.
Change of this magnitude has been driven by impressive economic growth. India saw major interest from private equity and venture capital investors in 2015, resulting in a record $22.4 billion in investments. This trend has continued throughout 2016. Examples of India's increased economic dynamism include: Vodafone's $7.2 billion investment into its India division; Wal-Mart Stores Inc. potential investment of up to $1 billion into India's Flipkart Online Services; and the entry into the market of prominent retailers Muji, Massimo Dutti and Armani Exchange, among others.
In the light of this international confidence and the growing complexity of regulatory compliance, GCs are becoming crucial to the success of a modern Indian company. CMS is delighted to see the inaugural GC Powerlist India by The Legal 500 recognise this importance.
Bowmans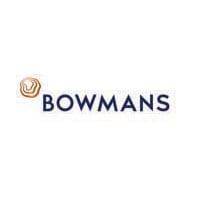 In-house legal teams are diverse in their forms and composition, but one thing that they all have in common is the immeasurable value that they provide to the organisations they serve.
In our experience, while in-house legal teams are most often appreciated for their risk management functions and compliance activities, the best in-house legal teams deepen their value by taking this further and fulfilling a corporate advisory, policy development and business strategy role.
The general counsel (GC) who have been acknowledged in The Legal 500's GC Powerlist India all demonstrate this depth of value, and are heartily congratulated by all of us at Bowmans for the contributions they have made to the growth and success of their companies.
The importance of GCs in organisations operating in emerging economies, such as India and those in Africa, cannot be overstated. Foreign investors, local players and state institutions embark on significant projects within these markets, driving often fast-paced and ambitious projects and strategies for growth.
Bowmans sees an increased number of Indian companies who are actively expanding in a variety of sectors in African economies, among them automobiles, services (mainly telecommunications and finance), pharmaceuticals, construction and resources.
It often falls to GCs to tease out the legal planning for projects, to ensure that they are monitored, and ultimately implemented, with speed, efficiency, low legal risk and commercial savvy. A tall order at the best of times. It is with a confident, experienced GC at the helm that projects and strategies in emerging markets such as India and those in Africa will find sustainable and scalable success.
There is no doubt that the talent pool of GCs is, year-on-year, deeper and broader than ever before. At Bowmans we aim to find synergies with, and augment the natural talent of, the in-house legal counsel of our clients to assist them to demonstrate to their organisations the value that they bring, to increase that value, and to be appreciated for that value.
As a leading pan-African law firm, we support in-house legal counsel teams operating in Africa with their most important and complex projects, by providing both domestic and cross-border specialist legal services in the fields of corporate law, banking and finance law and dispute resolution.
With over 400 specialised lawyers operating from six offices in four African countries (Kenya, Madagascar, South Africa and Uganda), and our close relationship with Nigerian leading firm Udo Udoma & Belo Osagie, we are set apart by our geographical reach, independence and the quality of legal services we provide.
Ultimately, it is our aim to assist our clients, and in particular their in-house legal teams, to achieve their objectives – smoothly and efficiently – while minimising the legal and regulatory risks they face. This enables our clients' GCs and their teams to be confident in their contributions and certain of their respected value.
Vahura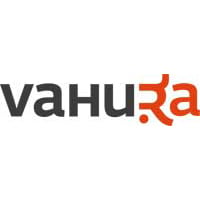 Many of our dear friends and mentors, are featured in this first ever General Counsel (GC) Powerlist for India. It is an honour to be recognised by a leading publication like The Legal 500, and all of us at Vahura would like to congratulate each and every GC recognised for their excellence.
As the leading legal recruiters in India, we regular recruit for roles and also engage with GC's on recruitment and consulting mandates. Since 2007, we've witnessed first-hand the rapid evolution of the GC role in India. Some of the key changes in the last decade include:
Change of reporting from CFO to CEO
Size of legal teams has grown rapidly
The GC is now more often than not, a member of the Executive Committee
Compensation has significantly increased
These changes have been brought about by the excellent work done by the leading GCs and the clear value that they bring to their organisations. The GC in India today, has a seat at the corporate table, and is an important advisor to management. The success stories of these GCs, is inspiring bright lawyers at all levels to move in-house. All of this signals an elevation in the role of the GC, within the corporate structure and the legal profession.
The future promises to be interesting and challenging for the GC. Increased 'internationalisation' is one such area. The GC has to shepherd their company through the laws and compliance requirements of multiple jurisdictions. With increased regulation and as businesses expand to international markets, having the right GC becomes a competitive advantage for the business.
The GC is increasingly viewed as a 'key employee' of the organisation, along with the CEO and CFO. With higher corporate governance standards and compliance norms, the regulators will start scrutinising the GC as the Chief Legal Officer of the company. The challenge for the GC will be balancing one's roles of enabling business, with that of championing the law. The two are not mutually exclusive, but successful and disrupting businesses, often operate in the grey zones of regulation. The best GCs will not only captain the company through choppy regulatory waters, but also find a new route or improve the system as a whole.
We have many examples of GC's who play this role admirably. We would once again like to congratulate, each of the GC's featured here, and wish them the very best for the future.
Luthra & Luthra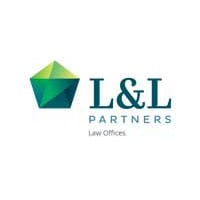 On behalf of the partners of Luthra & Luthra Law Offices, and myself, I would like to extend warm congratulations to all the eminent lawyers who have been acknowledged in this year's GC Powerlist India.
Having said that, I would also like to wish the large number who did not make it to the list this time round, all the very best for next year.
It is heartening to note the increasingly important role played by corporate General Counsels [GC] in India, which has witnessed a drastic change in the last twenty odd years.
The role of a GC is extremely challenging as being an officer of court, they need to enable that each action of the company is not only in compliance with law but also meets the commercial objectives of the company. Often, a GC needs to act not only as a deal enabler, but be creative so that the legal risks are contained.
In today's ever changing world, the role of a GC has been redefined and the qualities of a good GC includes – possessing the knowledge of law and adhering to time lines; understand the intricate details about the deal, idea or the context and to be completely involved in the functioning of a company.
Not many lawyers have all of the skills required to play this role well, and those on this list are all individuals who have perfected this art, while being great managers of people.
The GC Powerlist team has worked tirelessly in collating the information received through numerous nominations, and then conducting an extensive independent research to shortlist and reach these results. Heartiest congratulations to them as well as the GCs who made it to the Powerlist.