Lex Mundi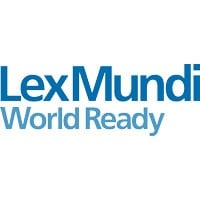 Lex Mundi, the world's leading network of independent law firms, is proud to be the exclusive partner and co-organiser of this first GC Powerlist US: Latin America Specialists.
Together with our member firms in Latin America, we applaud The Legal 500 for highlighting and recognising those members of the US in-house legal community who shown themselves to be experts in the Latin American market.
Lex Mundi member firms in the region have experience working with some of the best in-house lawyers within companies operating across a variety of sectors. This is why a world ready network such as ours is happy to support a publication which identifies and recognises corporate counsel who are constantly looking to develop innovative technical solutions for complex situations, adapt and be creative in challenging socio-political environments, and create innovative structures to help accomplish their organisation's goals.
In order to help outstanding in-house lawyers focused on Latin America, Lex Mundi member firms in the region work seamlessly together to offer coordinated, cross-border legal advice. Through Lex Mundi, top-tier firms build deep relationships among specialist lawyers to make shared investments in three key areas: training for partners and associates in up-to-date transaction and project management skills; sharing know-how in connection with legal issues, deal trends and global markets, and strengthening capabilities for the seamless execution of cross-border work.
With more than 1,700 lawyers located in 34 jurisdictions in Latin America, our member firms offer on-the-ground legal expertise that spans a wide range of industries. No matter where your business is located today, or where you are expanding to tomorrow, our legal services platform is positioned to provide industry and market-specific advice and solutions that are tailored to your needs.
We at Lex Mundi hope this GC Powerlist US: Latin America Specialists initiative will be the first of many that recognise in-house lawyers' working outside the jurisdiction in which they and their companies are based. We would like to congratulate the corporate counsel nominees for their innovative and valuable contributions to the legal profession.
A special thanks to the following Lex Mundi member firms that made this first GC Powerlist US: Latin America Specialists possible:
Alvarado y Asociados, Nicaragua
Arias, Fábrega & Fábrega, Panamá
Basham, Ringe y Correa, S.C., Mexico
Brigard & Urrutia Abogados, Colombia
C.R. & F. Rojas – Abogados, Bolivia
Demarest Advogados, Brazil
Facio & Cañas, Costa Rica
Marval, O'Farrell & Mairal, Argentina
Pellerano & Herrera, Dominican Republic
Pérez Bustamante & Ponce, Ecuador
Peroni Sosa Tellechea Burt & Narvaja, Paraguay

Romero Pineda & Asociados, El Salvador