CMS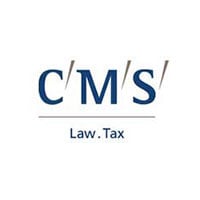 CMS is delighted to support the 2019 edition of GC Powerlist: India Teams. Now in its fourth year, the GC Powerlist publication is an important showcase for the talent and achievements of in-house legal advisers in India, and we at CMS are proud to have been associated with this since its inception.
India continues to be the fastest growing large economy in the world. The IMF has predicted that India's GDP will grow by 7.2% in 2020. This extraordinary level of growth clearly brings economic benefits – and also presents new demands for GCs.
Complicated, as always, by international political risks and constant technological evolution, companies are exposed to more and more challenges. They are reliant on their in-house lawyers to help manage risks, build their resilience and protect their reputation. A consequence of the growing outward focus of Indian corporates is that GCs are having to be mindful of the domestic legal framework and consider the implications and effect of their advice at home and in foreign jurisdictions. AI is opening up transformational opportunities for organisations, but at the same time poses unique risks for companies, governments and society as a whole. These opportunities and legal risks present a wide range of ethical, legal and regulatory challenges, which GCs and in-house lawyers must now be mindful of.
During our more than 20 years of advising on India-related deals and disputes, we have had the pleasure of working and interacting with many of those featured in this year's GC Powerlist. Whether on inbound or outbound investments, regulatory investigations, disputes management and resolution, or capital markets-related work, we have seen their creativity, business-acumen and commitment first-hand.
Many congratulations to all those included in the GC Powerlist: India Teams 2019.
Luthra & Luthra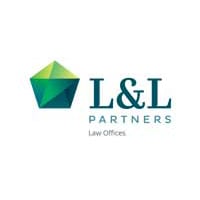 'We are all made of stars'. Carl Edward Sagan, in his popular work Cosmos, famously stated the fact that the carbon, nitrogen and oxygen atoms in our bodies, as well as atoms of all other heavy elements, were created in previous generations of stars over 4.5 billion years ago. Inexhaustible energy of interconnectedness that emerges from our universal link to spiritual source and to each other inspire us to build our relationship on trust, service, confidence and mutual respect for all the other beings.
These learnings from Mr. Edward Sagan's Cosmos engulfed my mind when I was asked to put down my thoughts for the GC Powerlist 2019.
I am in awe of the stellar line-up. The accolade and inclusion in the list, I believe, has been bestowed upon well deserving professionals, who have, indeed, reached astronomical heights in their individual careers. I congratulate the GC Powerlist team, to have undertaken this delicate task of selecting a few of the leading in-house teams, who have made the list this year.
Over the years, my colleagues and I have worked with them, across them, against them and for them. Looking back at my many experiences, I must admit, and acknowledge, the onerous task they are entrusted with and it is impressive, to say the least, how professionally they have conducted themselves and have stood their ground, to keep the interests of their respective organisations, above all else.
It is often said, though in jest, that private practice lawyers shift to in-house roles, as a lifestyle choice. The choice is triggered by the fact that they cannot handle the heat that comes with working as an external advisor, juggling several clients and deliverables, simultaneously. However, I beg to differ. While it is true, that we, as private practitioners are spent, burning the midnight oil and dipping in and out of several deals/transactions at any given time – we only remain advisors to our clients, whereas, the ownership of any advice/decision, lies with the general counsel, thus, figuratively speaking, it can become their legacy or the reason for their voluntary retirement and that, in my view, is actually quite a lot of heat to handle.
Fortunately, a GC's voice commands the respect today that it always deserved. GCs are seen as the essential elements in the success of any business, because it is their advice which affects the functioning and operations of companies, which in turn has a significant impact on the bottom line.
They are the torch-bearers who continue to pave the way for young aspiring lawyers, encouraging them to scale new heights, plunge into uncharted territory and master the unknown, for there are no defined guidelines of the challenges they face, in discharging their duties.
For my friends here, who unfortunately, missed a mention this year – please remember, that Rome was not built in a day. You will get there, with your perseverance, dedication and a relentless zeal to excel.
Heartiest congratulations, again, on behalf of L&L Partners, as well as, the entire fraternity – together, we all wish each of you, continued success and many more accolades and accomplishments.
Counselect
Vahura is proud to have supported GC Powerlist: India for the first three editions. This fourth edition, we pass the baton to our newest venture – Counselect – a unique secondment offering that owes its existence to the innovation and agility of in-house legal counsel. I would like to take this opportunity to congratulate every general counsel and their teams, recognised in this GC Powerlist. It is wonderful to see this appreciation of your important work and ingenuity.
The role and complexity of the in-house legal function has been rapidly increasing. Here are some interesting data points and trends from our surveys and research.
Legal budgets
India Inc's legal costs have risen 56.73% in the five year period 2013 to 2018. Corporates with a market cap of over Rs. 5000 crores reported an average annual increase of 33%.
On methodologies adopted, 23% of GCs reported that they followed a top-down approach, 42% preferred a bottom-up approach, and the remaining 35% followed a combination approach. An interesting observation is that 58% of the GCs that follow a top-down approach adopt the incremental budgeting methodology.
In-house teams that follow the bottom-up approach saw an average increase of 22.87% in their overall legal budget when compared to 10% and 16.66% increases shown by teams that follow a top-down approach and combination approach respectively.
Only 9% of GCs, have creative talent models (such as secondments) as a component of their legal budget.
Legal tech

Only 37.5% of the GCs have technology as a component of the legal budget.
There is a high correlation between the adoption of technology and the efficiency of legal teams. GCs who consider their teams to be highly efficient also use five or more technology products on average. It's not only access to technology here that is key, but that such technology is frequently used.
30% of companies that have a market cap of over Rs. 5000 crores, have an annual expenditure of INR 1 crore and above on legal tech.
Companies that have a legal tech budget of INR Rs. 10 lakhs to Rs. 50 lakhs have an average legal team of 30 to 50 members.
71% of the GCs are open to experimenting and working with legal tech start-ups to implement and explore technologies that may prove beneficial for them.
Future trend: legal operating models and new roles
With increased scope and complexity, the importance of legal operations is coming to the fore. We see a greater interest from GCs in studying and adopting new legal operating models. We expect to see new roles being created for specialist legal operation professionals with technology, data analytics and project management experience. The chief of staff, office of general counsel, position is another role that we expect to see evolve especially for global general counsel roles.
It is an exciting time to be an in-house counsel. Every team featured in this GC Powerlist represents the best of our profession and is an inspiration to others. Kudos to you all for the important role that you play within your organisations and beyond. Congratulations once again, and best wishes for the future.
Blackston Chambers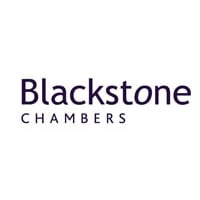 Blackstone Chambers congratulates all of the in-house lawyers recognised in The Legal 500's GC Powerlist India Teams 2019.
Blackstone Chambers is a leading set of barristers based in London. Members of Chambers offer exoertise in the international arena acrossa range of specialist areas, including, arbitration, commercial litigation, financial services, public & regulatory law and international law.
IBG
India is the second largest country in the world by population, the world's largest democracy and the largest English speaking nation in the world.  It is a vibrant, diverse and rapidly expanding nation, predicted to be in the top three global economies by 2030. The Government of India has placed a significant  focus on the reform agenda and ongoing relaxation of the limits of foreign direct investment to some of India's core sectors such as airlines, retail, railways and construction continues to attract significant foreign investment.
India's  performance in the latest World Bank's "ease of doing business" rankings made a historic jump, moving from 130th to 100th  position  overall.  Such developments strengthen India's position as a global investment   destination  and encourage greater opportunities for domestic and international business. India recognizes FinTech as a major  priority for  the development of its financial and digital infrastructure, based on recent  in-country reforms  such as demonetization of Indian currency  and implementation of fiscal reforms.
The flagship Indian initiatives of Make in India, Digital India, Skill India  and Smart India (amongst others) have been widely promoted to invite foreign investment and innovation.   Against this overall positive outlook,  the  legal  industry is vitally important in the development  of economic growth and partnerships  within India on a domestic and global level. Through our collaborative work with  the Indian legal profession, we  continue  to   facilitate a diverse range of business opportunities between the UK, EU and India markets.
The India Business Group is delighted to support  the  GC  Powerlist India for  the fourth consecutive year as Knowledge Partner to The Legal 500 for the Indian market. On behalf of IBG's entire  team, I extend our hearty congratulations to all of the general counsels included in the top 100 3nd wish them every success for the future.