Matheson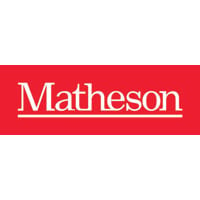 Matheson is honoured to once again partner with The Legal 500 and the GC Powerlist 2022 to recognise Ireland's leading corporate counsel and acknowledge the vital contribution made by general counsel to the strategic direction and growth of their organisations and the industry sectors in which they operate.  We offer our sincere congratulations to all of those who have been included on this year's list.
Being included in the GC Powerlist is a recognition of the technical and legal excellence of general counsel who are operating in an increasingly complex and fast-moving legal and business environment, one which has been made even more challenging over the past two years by the global pandemic.
In recognising Ireland's leading in-house corporate counsel, The Legal 500 is again delivering a comprehensive analysis of the excellence we see across the Irish legal industry, highlighting the success of general counsel in shaping and delivering key strategic business priorities and developing innovative technical solutions to complex legal and commercial issues as well as emphasising the increasingly important and expanding role of corporate counsel in today's business environment.
In addition to their role in managing legal affairs, general counsel have traditionally been the ethical and regulatory advisor for their organisations. They continue to play a key role in helping organisations to prepare for, respond to, and mitigate obstacles which they may face in achieving their strategic goals. In addition to these responsibilities, the challenges that emerged throughout 2020 and 2021 saw general counsel across all industries successfully focus on a wide range of key initiatives, including an even greater emphasis on employee health and wellbeing, safety at work, environmental, social and governance (ESG), diversity and inclusion, and the adoption of new technology. At Matheson we have been pleased to have the opportunity to partner with a number of our general counsel clients to initiate collaborative events between our respective organisations to celebrate and enhance our commitment to shared values.
As Ireland's largest law firm, Ireland's top performing M&A firm for 2021, and Ireland's number one funds law practice for the eleventh year in a row, Matheson is also focused on delivering and achieving excellence.  We continue to grow and expand, and are proud to have become the first organisation in Ireland to retain the Irish Centre for Diversity's 'Investors in Diversity' Gold Standard Award. Earlier this year, we became the first Irish law firm to collaborate with The Legal 500 for the inaugural EMEA Green Guide, reflecting not only our client advisory work but also our commitment to keep ESG at the very core business.
Our focus is to service the legal needs of internationally focussed companies and financial institutions doing business in and from Ireland.  Our clients include the majority of the Fortune 100 companies.  We advise seven of the top ten global technology brands, seven of the world's ten largest asset managers, and over half of the world's 50 largest banks.
The 775 people who work across our 30 practice groups and six offices around the world witness at first hand the challenges faced and successes achieved by general counsel in multiple organisations across Ireland, the UK, Europe and the United States.
This year marks the second year in our three-year sponsorship of Ireland's GC Powerlist, and it is my pleasure on behalf of the partners at Matheson, to congratulate all of the individuals who have been included on this year's list.  We look forward to celebrating this year's winners, and to continuing to support future participants.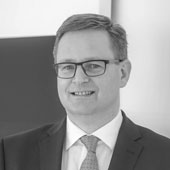 Michael Jackson
Managing Partner
Matheson