Pinsent Masons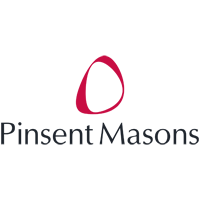 Resilience and Recovery
The global pandemic has impacted our lives in so many ways. It's sharpened our awareness of mental health and wellbeing, reminded us of the importance of connecting with people and re-engaged us with our communities. Businesses too have learned how to operate under the most challenging of circumstances, forced into drastically flexing and adapting to an ever-changing environment simply to continue operating.
Yet while so much has changed, the climate emergency has not. We should, indeed must, move from inertia to momentum in response to the existential threat posed to our planet by climate change and biodiversity loss. The pandemic will accelerate change. Agility, vigilance, and resilience will be critical to sustain our relevance. Climate change is inevitable, so if we don't like change we will like irrelevance even less! It will be purposeful organisations and actions which will sustain us environmentally and financially.
Now more than ever, organisations are under pressure to retain the trust of customers and employees. Expectations about standards of ethics, diversity and sustainability are high. And so, we see the dial starting to shift as success in the eyes of our stakeholders becomes more heavily influenced by how we do business. An organisation that measures itself against its impact on the environment, the communities it operates within, and how it supports its people and clients is rich not just in reputation, but in the talent and cognitive diversity it attracts. It becomes a business that people are proud to work for and that clients are proud to work with.
Perhaps it is this focus on purpose that has enabled businesses' resilience throughout this challenging period, and certainly it will play a part in their recovery. But as we know, a business is only as good as its employees, and this year's Powerlisters have shown resilience and an unwavering determination to remain successful in times of adversity. It recognises those who are playing an active role in influencing their organisations and staying ahead despite the pressures posed by the pandemic. They are engaging with the C-suite, taking on Board positions, and are deeply involved in the strategic direction of their companies.
They are human. They recognise when health and wellbeing, both physical and mental, is being stretched and are engaging with initiatives to support it. Most common among them all? They are visionary. Ready to innovate, collaborate and motivate to drive change.
It is collaboration and innovation with clients that helped to inspire the transformation occurring within Pinsent Masons as we become a purpose-led professional services business with law at the core. The time when legal services providers were simply trading vehicles for legal acumen is gone. Law remains at the heart of our business, but our diverse team comprises of a wider range of skillsets and expertise that mean we apply the right people, process and technology to every project.
This is what we do, but most importantly, as a purpose-led organisation we know why we are doing it.
Pinsent Masons is a firm that stands for something. We believe we have an obligation to make business work better for our people, clients and the communities that we operate within, and to bring that to life we build strong relationships based on trust, demonstrable ability and with shared ambitions to accomplish our goals.
Congratulations to everyone on this year's Powerlist, who are each powerful reminders that despite the difficult environment we're operating in, lawyers have an important role to play in effecting change.
Alvarez & Marsal
About Alvarez & Marsal
Companies, investors and government entities around the world turn to Alvarez & Marsal (A&M) for leadership, action and results. Privately held since its founding in 1983, A&M is a leading global professional services firm that provides advisory, business performance improvement and turnaround management services. When conventional approaches are not enough to create transformation and drive change, clients seek our deep expertise and ability to deliver practical solutions to their unique problems.
With over 5,400 people across four continents, we deliver tangible results for corporates, boards, private equity firms, law firms and government agencies facing complex challenges. Our senior leaders, and their teams, leverage A&M's restructuring heritage to help companies act decisively, catapult growth and accelerate results. We are experienced operators, world-class consultants, former regulators and industry authorities with a shared commitment to telling clients what's really needed for turning change into a strategic business asset, managing risk and unlocking value at every stage of growth.