Matheson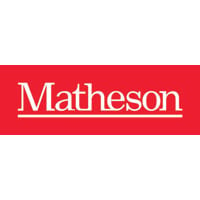 Matheson is proud to sponsor the GC Powerlist Ireland: 2019, which recognises Ireland's leading corporate counsel. This comprehensive analysis of in-house legal functions and individual industry leaders acknowledges the technical legal excellence of GC in an increasingly complex legal and business environment. It also acknowledges the vital contribution of GCs to the strategic direction and growth of their organisations and the industry sectors in which they operate.
Drawing on extensive opinions and insights from across the legal sector, the GC Powerlist highlights the significant impact of today's GC through their innovation, creativity and excellence in technical advice and their role in advancing innovative work practices and models.
At Matheson, our primary focus is on serving the legal needs of internationally focused companies and financial institutions doing business in and from Ireland. Our clients include the majority of the Fortune 100 companies, and we advise seven of the top ten global technology brands, six of the world's ten largest asset managers, and over half of the world's 50 largest banks. With more than 700 people spread over six global offices, and over 30 practice groups, we have the pleasure of working with and gaining a deep insight into the issues and challenges faced by today's general counsel. We actively encourage our professionals to avail of in-house secondment opportunities to ensure that they develop a more complete understanding of the business, strategic, sectoral, regulatory and risk issues which inform the advice which GCs provide to their business colleagues and partners. As strategists within their organisation, GCs must respond to rapidly changing internal and external environments and give, and receive, advice which is technically excellent and which reflects the many different business challenges and requirements of their clients.
While some challenges and opportunities are sector specific, it is possible to identify several interlinked and over-arching trends which can be said to impact the role of every GC. Disruptive technologies and digital transformation continue to have a profound impact on functionality across all sectors, with the potential to improve speed of execution, the level and quality of data available for analysis, efficiency, quality and consistency of work. Technology and data also bring with them challenges around cyber-security, data breaches, and how an organisation responds quickly and appropriately to incidents. Today's GC has an increasingly important role in ensuring that business can avail of the benefits of technology secure in the knowledge that it is protected by robust company policy, practices,
data security, incident response plans and training.
Innovation is one of Matheson's core values and
we are proud to have been nominated as one of Europe's most innovative firms again this year. We have worked in partnership with clients to identify areas where we can help service their legal technology needs and continue to make significant and strategic investments in systems, infrastructure and digital services. The efficiencies and innovative solutions we offer to clients through the collaborative use of our people, technology and AI have enabled us to achieve some significant firsts in these areas. We represented a large financial institution in the conduct of the first electronic paperless trial in the Irish Commercial Court, a trial which involved complex multi-jurisdictional legal and financial issues.
Today's GC must also be aware of societal factors and an array of stakeholder considerations. This includes ensuring that the policies and practices of an organisation in responding to changes in law and regulation also align with its broader values. The role of GCs not only envisages legal compliance management, and mitigation of risk, it is also central to the maintenance of a positive organisational culture of ethics and compliance. At Matheson we have been pleased to have the opportunity to partner with a number of our GC clients to initiate collaborative events between our respective organisations to celebrate and enhance our commitment to shared values.
The rapidly changing political and regulatory landscape globally requires GCs to be cognisant of developments in domestic and international policy and sentiment towards business. Brexit, and the complexity and uncertainty it creates is just one example of the many international developments which have far reaching consequences for business. Through our work on the many Brexit advisory projects with which we have been involved and the domestic and international policy working groups on which we participate, we have witnessed the vital role that GCs and their teams have, and the informed contribution that they can make, in guiding important strategic business decisions in an uncertain environment.
This year marks the first of our three year sponsorship of Ireland's GC Powerlist, and it is my pleasure on behalf of the partners at Matheson, to congratulate all of the individuals who have been included on this year's list. This recognition collectively highlights advances in technical innovation and work practices across the broader Irish legal sector. This accolade also recognises the success of GCs in shaping and delivering key strategic business priorities and meeting the ever changing and demanding needs of clients. We look forward to celebrating this year's winners, and supporting future participants.