Faith Rowan Williams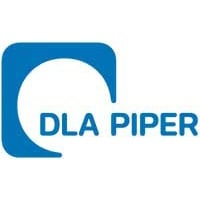 Corporate counsel are playing an increasingly important role within the African market, with many businesses reliant on their counsel's knowledge base and advice on where they invest and do business across the continent. It's for this reason that DLA Piper is, once again, delighted to sponsor this year's GC Powerlist Africa. Those featured in this year's list provide an incredibly important service to businesses operating in Africa. You all do a phenomenal job and we'd like to congratulate you all on being included in this notable and prestigious shortlist.
In order to succeed in Africa, I've found that corporate counsel need to go beyond an understanding of the law. Having specific market awareness, sector knowledge and a wider understanding of the geo-politics of a nation (or region) are vital to giving your clients the best possible service. We find all the above qualities in the top corporate counsel operating in Africa, but we also see it reflected in their teams; which has led to many in-house African teams being able to rival the talents of any group of lawyers operating anywhere in the world right now.
Africa is, as you all know, an incredibly diverse continent. This diversity transcends culture, language and geography; it also permeates politics, economics and, most importantly for us of course – the law! Whatever sector you find yourself working in, having an understanding of the traditions and cultures of the different nations across Africa is as fundamental to success as having an excellent grasp of the legal landscape. Gone are the days of referring to Africa as a homogeneous entity, it's now vital that our understanding of the continent operates on a micro level, whereby each region, each nation and each jurisdiction is understood on an individual basis with the nuances of that particular area respected and appreciated.
It's this cultural diversity which is making Africa a wonderful place to do business, with opportunities available in every sector and in every nation. In recent years, for instance, we've seen many prospects arising in communications and information technology. This is testament to how much the landscape has changed in Africa over recent years, as these cutting edge sectors, usually associated with US, European and Asian markets, are now becoming both rooted and expansive across the entire African region. Yes, we still see the traditional areas of agriculture and energy as hugely important and successful, but this dynamic mixture of traditional and new areas of business is quickly making Africa one of the most exciting places to operate and do business anywhere in the world. We only expect to see commercial endeavours increase and diversify across Africa over the coming years, which leads me to emphasise, once again, just how many fantastic opportunities there will be for entrepreneurs and investor alike in the near future.
These new and exciting prospects for our clients also provide significant opportunities for corporate counsel to develop their knowledge base and skill set. As I mentioned previously, far from being a mere legal advisor or an interpreter of laws we now find that African focused corporate counsel are required to develop commercially driven solutions, contribute to business strategy, support in the execution of business plans, ask tough questions of clients, be an ethical sounding board and promote good governance. When you add in the traditional problems Africa still has in certain regions, around corruption and the failing rule of law, the need for excellent, on the ground, legal support is absolutely critical to success. Regardless of any lingering issues Africa faces, however, I feel it important to specify that I still believe in Africa, and I firmly believe that the only way to succeed in Africa is to invest in
Africa!
This investment is something DLA Piper and I have had the privilege of undertaking over the last several years. With the opening of our South African and Moroccan offices we are delighted to have the opportunity to work side by side with many of you in helping to support your businesses across the region, while helping Africa to fulfil its economic and business potential over the coming years.
Finally, I'd once again like to congratulate everybody who is included on this year's GC Powerlist Africa, it's a real honour for DLA Piper to sponsor this publication, and I'd just like to state how much you all deserve to be recognised for the wonderful work you are doing.