Carey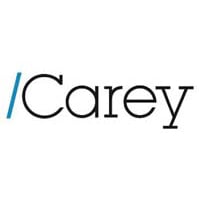 Carey is honoured to have been invited again by The Legal 500 to host the third edition of the GC Powerlist, which recognises the leading and most innovative general counsel in Chile. They were chosen by The Legal 500 after conducting careful and independent research, which included many consultations with key players in the Chilean legal community.
This is the third year that The Legal 500 has carried out this in-depth investigation into the leading and most innovative in-house general counsel of our country, with particular attention to those who promote effective team collaboration.
We at Carey sincerely congratulate all of those who made the list, sharing our admiration for the outstanding results they have achieved. We have worked closely with many of them and can consequently confirm that, in our view, their inclusion in the GC Powerlist is entirely justified.
In recent decades, Chile's economy has experienced impressive growth, and it currently has one of the highest incomes per capita in Latin America. The economic reforms that have sustained such growth began in the mid-eighties and the country has been progressing since then. Chile has signed free trade agreements with nearly all of its trading partners and applies a low and uniform tariff to all imports. Our country is a member of the OECD and is widely recognised as one of the most open and stable economies in the world. It is also perceived, along with Costa Rica and Uruguay, as one of the countries in Latin America where there is the least amount of corruption.
Although today we are sailing in rather turbulent waters because economic growth is not improving as fast as expected, at Carey we have a positive view of the future of our country. We are confident that 2019 and the years to come will mean more challenging work for our specialised teams in a transparent and reliable country. In this spirit, we will continue exerting our best efforts to help our clients understand and correctly apply our laws and regulations, alongside general counsel and in-house legal teams.
We believe that leadership, expertise, hard work and innovation, are some of the key attributes required to stand out as a general counsel in today's corporate world. The journey of discovering each person's potential to develop more creative and innovative outcomes will always result in engagement and success.
The general counsels recognised in the GC Powerlist exemplify these values and beliefs, which has enabled them to achieve the degree of excellence required to be honoured with this prestigious recognition.
At Carey, we also believe in these values and strive to achieve a spirit of professionalism and collaboration that allows our 270 plus lawyers to work together successfully. Although we are very proud of the culture we have created, we are sure that we can still learn a great deal from the distinguished general counsel included in the GC Powerlist.
We reiterate our appreciation to The Legal 500 and our congratulations to the selected teams and wish everyone mentioned herein great success in their respective endeavours.