Jones Day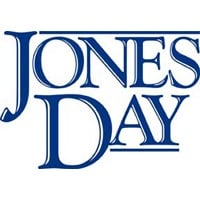 All of us at Jones Day congratulate the in-house teams included in the GC Powerlist Southeast Asia Teams 2018. We have had the pleasure of working with many of you, and are truly pleased to see you recognised among the most influential and innovative lawyers in the region.
Lawyers in Southeast Asia face many challenges, whether working in-house or in a law firm. While covering multiple jurisdictions and diverse legal systems, counsel must navigate rapidly evolving regulatory regimes and protect against significant political risks, all in a high-pressured and increasingly globalised business environment. With Singapore further developing its role as a financial, trading and innovation centre, and regional economies providing some of the best growth prospects and opportunities in the world, business activity and demands will continue to grow.
At Jones Day, we understand the challenges, unique cultures, and ways of doing business in the different South and Southeast Asian nations. Our Singapore office, which opened in 2001 and comprises more than 30 lawyers, acts as an ideal base for our multilingual team to support our clients across the region. The majority of our partners have been living and working in the region for most of their careers. In recognition of our long-standing commitment to Singapore and deep experience in key practice areas, we are one of only a few firms awarded a QFLP licence to practice Singapore law in permitted areas (primarily commercial, corporate and finance).
Importantly, our Singapore office is a fully integrated part of a global law firm serving clients as One Firm Worldwide. Spread across five continents, Jones Day has more than 2,500 lawyers in 42 offices located in major centres of business and finance around the world. Our practices cover the spectrum of transactional, litigation, regulatory, and tax matters facing our clients. Additionally, when client matters have an interdisciplinary dimension, formidable legal talent across specialties and jurisdictions is available upon command.
Jones Day is built on a singular tradition of client service, based on communication and engagement with its clients, and a binding energy, conviction, and credibility that comes from a clearly defined set of shared professional values that have been at the foundation of Jones Day since its inception.
The result? A mutual commitment of, and seamless collaboration by, a true partnership on a client's behalf, that for the second year running earned the firm the No1 ranking in the BTI Consulting Group's 2018 'Client Service A-Team' report, based on independent, individual interviews with Fortune 1000 general counsel.
Jones Day is a single, true general partnership, globally. As such, our partners are responsible for each other and the whole partnership works together to guarantee excellence and client satisfaction. We appreciate the importance and value of working as a team and are pleased to play our part in recognising the efforts and skills of your teams.
Frasers Law Company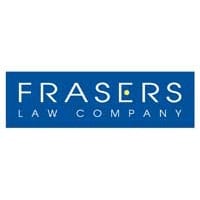 Frasers is delighted to congratulate the teams who have been nominated for this year's GC Powerlist Southeast Asia Teams 2018. We sincerely believe that this is well deserved recognition for all your hard work and achievements over the past year. We have had the privilege to work with many of you in helping you to accomplish your goals.
The role of in-house counsel has changed dramatically over the past decade with an increasingly complex global regulatory environment and growing expectations of the in-house counsel role bringing new challenges. At the same time, new markets, particularly in Southeast Asia and changes in technology have given rise to many new opportunities. It has been increasingly important for external counsel to work in partnership with in-house counsel to support them in their critical role to help identify and manage risk while enabling the businesses that they support to explore new opportunities.
Frasers was the first law firm to receive a foreign law company licence in Vietnam, and we continue to uphold our position as a progressive leader in Vietnam's rapidly developing legal arena. Some senior lawyers within our team have been advising on Vietnam law matters for three decades. Through an integrated team of foreign and local lawyers, we are able to provide a streamlined approach whereby we are able to advise on local law issues, whilst protecting our clients' interests to the highest international standards.
With one of the largest teams of international and local lawyers in Vietnam, Frasers has advised on some of Vietnam's most ground-breaking projects, assisting corporations through all the steps of conducting business in Vietnam, and counselling on transactions that traverse numerous practice areas and industry sectors. Frasers' team is led by managing partner, Mark Fraser, who himself has been advising clients on transactions in Vietnam since 1994, and who is consistently recognised as a top tier lawyer practising in Vietnam.
The team's intimate understanding of Vietnam's rapidly changing regulatory framework coupled with extensive knowledge of the local business climate enables us to act as strategic partners to our clients. By leveraging this expertise, we are able to provide innovative, responsive, and state-of-the-art legal solutions. We differentiate ourselves by not only ensuring compliance with Vietnamese laws and regulations, but also ensuring transactions are structured and documented to best protect the interests of our clients.
We look forward to another year of success working in close partnership with our clients and are proud to support the GC Powerlist Southeast Asia Teams 2018.
Guido Hidayanto & Partners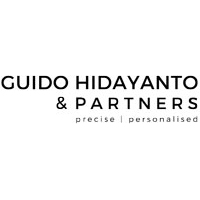 On behalf of Guido Hidayanto & Partners, we extend our warmest congratulations to everyone included in the GC Powerlist Southeast Asia Teams 2018.
Indonesia's story, like that of many other emerging economies, is one of growth, resilience, innovation and grit.
Despite the obstacles faced and overcome, and with occasional hiccups along the way, our country has persevered, time and time again. With our increasing global presence, opportunities abound; but with these opportunities come new challenges.
For us lawyers, there is no denying that Indonesia is a challenging jurisdiction in which to operate – and even more so for in-house lawyers. In-house lawyers are constantly on the front line and in the trenches, balancing business interests against the need for legal compliance, adapting to a constantly changing environment. It takes serious guts to take on this role – particularly for those occupying the captain's seat as a general counsel. Like Han Solo captaining the Millennium Falcon through asteroid fields. We take our hats off to all of you.
But even the heroic Han Solo occasionally relies on his copilot – Chewie. And that's where we come into the picture. In this dynamic and at times bemusing jurisdiction, we take pride in being a law firm that combines innovation and personalisation for our clients' particular needs as businesses.
We are a new kind of law firm for a changing world – we watch out for emerging trends and changes in the business world, and see how legislators and the law react to these developments. Then, we take both a bird's eye view and a microscopic approach to help us appreciate the legal consequences and impact of these changes on you, our client. We will do the gritty work so that you can focus on doing great things. We want to provide the assist so you can achieve your goals.
As the Indonesian sponsor firm to the GC Powerlist Southeast Asia Teams 2018, we strive to reflect and deliver to you the best of Indonesia, adding value to your business through our common history of resilience, innovation and grit.
By working with Guido Hidayanto & Partners, you will get more than professional legal representation. Our lawyers not only understand local law but are also focused on helping you grab opportunities and overcome challenges. In short, we speak the language of your business, and want to be the co-pilot you deserve.
Again, from all of us at Guido Hidayanto & Partners, we congratulate you on the distinction.
Cruz Marcelo & Tenefrancia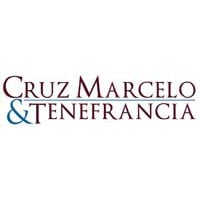 After practicing law together for more than 33 years, the partners of Cruz Marcelo & Tenefrancia continue its legacy of excellence in the fields of Corporate and Special Projects, Intellectual Property, Litigation and Dispute Resolution, Arbitration and Alternative Dispute Resolution, Mining and Natural Resources/Energy, Infrastructure, Transport and Public Utilities, Taxation, Labour and Employment, Trade, and Telecommunications and ICT.
Consistent with our commitment to our clients and nation building, Cruz Marcelo & Tenefrancia adheres to the principles of excellence, teamwork, creativity, responsiveness, professionalism, meritocracy and mutual respect. For this, we have been cited and recognised in, among others, AsiaLaw Profiles, ACQ Global Law Awards, World Trademark Review, The Legal 500 Asia Pacific, Chambers & Partners Asia-Pacific, Asia IP, Global Legal Experts and Asian Legal Business Philippine Law Awards.
In this issue of GC Powerlist Southeast Asia Teams 2018, Cruz Marcelo & Tenefrancia expresses its support to the teams of in-house counsel that have been instrumental in the advancement of the legal profession in the Philippines. These teams are advising the leading multinational companies and conglomerates and are performing multifaceted roles as compliance officers, corporate governance champions and risk managers. They are constantly shaping not only the Philippine economy but, most especially, the lives of Filipinos.
Our experience in working with in-house counsel has been productive and mutually beneficial. Together, we develop the best solutions to address legal problems, from simple to very complex and novel legal issues. We face head on any challenges that test our knowledge and understanding of the intricate Philippine legal environment. Thus, most of the sound business decisions of our clients are shaped through collaboration between the external and in-house counsel as we both aim to add value to companies without sacrificing compliance with myriad Philippine laws, rules and regulations.
Alongside in-house counsel, we keep abreast with new laws that cross international borders. As business transactions become complex and transcend geographical boundaries, we continue to provide innovative and cutting edge solutions to our clients.
We are therefore deeply honoured to be a part of GC Powerlist Southeast Asia Teams 2018 and look forward to a strong and lasting partnership.
Our warmest congratulations to the in-house teams and the people behind the success of GC Powerlist Southeast Asia Teams 2018!
Mohanadass Partnership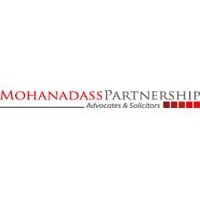 My partners and I congratulate you and your team's selection into this year's GC Powerlist Southeast Asia Teams 2018.
Having worked with some of you in high intensity settings, I am all too familiar with the invaluable role that GCs play in any successful litigation or transaction. Speaking as a dispute resolution practitioner, the pace and demands of international litigation has become such that it is the effective GC who often plays the pivotal role in her or his corporation's success.
Your team's selection into this Powerlist sets you apart from the field, and is a fitting recognition of the hard work, commitment and impressive legal skills that each of you epitomises. We are indeed pleased for you and also pleased that we have partnered with you to deliver dispute resolution success. Our focus as a boutique practice specialising in commercial and construction arbitration has taken us to leading arbitral fora all over the world. At home, in Malaysia, we frequently appear in the courts and are regulars at the KLRCA acting in high value claims. Recent involvement in investment treaty disputes is also a notable addition to our experience and skill-set bank.
Like each of you, my partners and I are committed to excellence and believe very strongly that we must constantly challenge ourselves. Indeed, a fighting spirit and out-of-the-box thinking are vital to successful outcomes, and qualities which our practice seeks to inculcate in each of our lawyers.
I end with my best wishes to each of you and hope that this recognition spurs you to new challenges and enriching careers. Enjoy your evening!
Blackstone Chambers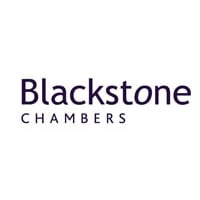 Blackstone Chambers congratulates all of the in-house legal teams recognised in The Legal 500's GC Powerlist Southeast Asia Teams 2018.
Blackstone Chambers is a leading set of barristers based in London. Members of Chambers offer expertise in the international arena across a range of specialist areas, including rbitration, commercial litigation, financial services, public and regulatory law and international law.