Al Tamimi & Co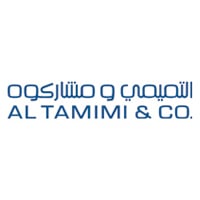 The more challenging market conditions that started to emerge in 2014 in the Middle East continued during last year and into 2016. The oil price has steadfastly refused to return to its previous highs, nor has resolution of the conflicts taking place at both ends of the Arabian Peninsula yet been achieved, although progress has undoubtedly been made. These factors clearly had an impact on the GCC economies in 2015 and have caused forecasts for this year to be downgraded.
Against such a backdrop, one might be tempted to think that governments, business leaders and consumers would be worried about the future. Nothing could be further from the truth: consumer confidence and demand for real estate remains high; governments across the region are proceeding with ambitious investment and development plans; and well run businesses with good products and services continue to thrive. Whilst there is a need to be more conscious of costs, with such need comes opportunity.
Nowhere is this more apparent than in the UAE, whose economy grew by 3.8% in 2015, a higher rate than the 3.1% experienced in 2014. While growth may not be as strong in the current year, forecasters believe the longer term prognosis is considerably more favourable, as the fiscal consolidation proactively implemented by the UAE government will leave the country better placed than others to cope with a continuing low oil-price environment.
What is even more encouraging is that long term plans put in place some years back are coming closer to fruition. The UAE will soon be the only country in the region generating nuclear produced electricity. The country's standing as a major player in global aviation will be boosted by the expansion of Al Maktoum Airport and by the opening of the
Midfield Terminal at Abu Dhabi International Airport. Abu Dhabi's efforts to diversify have been further boosted by the opening of the Cleveland Clinic and by the rapid growth of Abu Dhabi Global Market, which is registering new members on an almost
daily basis.
Meanwhile, in Dubai, Expo 2020 looms ever closer. Building the infrastructure needed to support it has started and will ramp up further. Dubai's leadership is determined to make the event an unforgettable one: it is an opportunity to showcase the dynamism and innovation that drives the UAE's economy and underpins its long-term growth. Two years later,
in 2022, the FIFA World Cup finals will take place.
While the matches themselves will be played in Qatar, the host nation, the whole region stands to benefit, with upwards of half a million supporters likely to visit the region, and a global TV audience
of more than one billion. There will be a need for
stadia, sponsorship, marketing, ticketing, accommodation, communications, transport and F&B, and work in all these areas starts now, if it has not already done so.
In Saudi Arabia, Vision 2030 has been launched amidst great fanfare, with the Kingdom's Deputy Crown Prince driving forward a whole series of reforms aimed at diversifying and growing the country's economy. The privatisation of Aramco,
the world's largest oil company, is under consideration, as is a restructuring of the power industry. New company laws have been promulgated and a host of other initiatives are being introduced to create a more dynamic economy driven by commerce and entrepreneurialism.
All of these factors create the need for expert legal advice, across a range of sectors and practices.
Every business with a commercial interest or involvement in such opportunities needs to ensure they exploit them to the maximum advantage. The in-house counsel have a significant role to play in
this regard, not only in terms of negotiating the
best terms and understanding new regulatory and legal regimes, but also in their business' broader strategic approach. Most large organisations in the region require their GCs to attend every board meeting, not to take notes, but to contribute
actively and add value.
We at Al Tamimi enjoy strong relationships with many leading in-house legal teams across the region, and we are fully aware of their importance to their businesses. We view the future with great confidence, in the knowledge that the success such businesses will enjoy and the contribution they will make to the region's long-term prosperity will be in no small part down to the expertise and commercial acumen of the in-house counsel.
I am therefore delighted to congratulate those who have been included in this year's GC Powerlist. It is further recognition of your efforts and of your importance to the regions continued growth.