Lex Mundi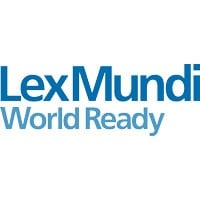 Lex Mundi, the world's leading network of independent law firms, is proud to be the exclusive partner and co-organiser of the GC Powerlist US: Latin America Specialist Teams.
Together with our member firms in Latin America, we applaud The Legal 500 for highlighting and recognising the excellence of the US in-house legal teams specialising in legal affairs across Latin America.
Lex Mundi member firms in the region have experience working with some of the best in-house lawyers within companies operating across a variety of sectors. This is why a World Ready network like ours – in partnership with The Legal 500 – supports the opportunity to identify and recognise in-house teams who constantly develop innovative technical solutions for complex situations; demonstrate their capacity to adapt and be creative in difficult socio-political environments; create innovative structures to accomplish their organisation's goals; and, in all cases, stand ready to lead legal teams with professionalism, ethics, and commitment to innovation within the legal profession.
In order to help outstanding in-house lawyers focused on Latin America, Lex Mundi member firms in the region work seamlessly together to offer coordinated, cross-border legal advice. Through our global client service platform, top-tier firms build deep relationships among specialist lawyers to make shared investments in three key areas: training for partners and associates in up-to-date transaction and project management skills; sharing of know-how in connection with legal issues, deal trends and global markets; and strengthening capabilities for seamless cross-border execution.
With more than 1,700 lawyers located in 33 jurisdictions in Latin America and the Caribbean, our member firms offer on-the-ground legal expertise that spans a wide range of industries. No matter where your business is located today, or where you're expanding tomorrow, our legal services platform is positioned to provide industry and market-specific advice and solutions that are tailored to your needs.
We commend the GC Powerlist US: Latin America Specialist Teams for recognising in-house teams' excellence and congratulate the nominees for their innovative and valuable contributions to the legal profession.
A special thanks to the following Lex Mundi member firms that made the GC Powerlist US: Latin America Specialist Teams possible:
• Akerman LLP, USA, Florida
• Arias, Fábrega & Fábrega, Panamá
• Basham, Ringe y Correa, S.C., Mexico
• Brigard & Urrutia Abogados, Colombia
• Claro & Cia., Abogados, Chile
• Demarest Advogados, Brazil
• Estudio Olaechea, Peru
• Facio & Cañas, Costa Rica
• Guyer & Regules, Uruguay
• LEĜA, Venezuela
• Marval, O'Farrell & Mairal, Argentina
• Mayora & Mayora, S.C., Guatemala
• McKinney, Bancroft & Hughes, Bahamas
• Pellerano & Herrera, Dominican Republic
• Pérez Bustamante & Ponce, Ecuador