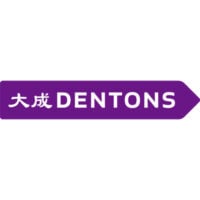 Over the last two years, we have faced unprecedented uncertainty. As a result of the global pandemic, we have faced not only a danger to our health and wellbeing, but also social isolation, economic hardship, and constantly changing rules and regulations. We have also seen the outbreak of war on the European continent, and greater political instability and polarization around the world.
We have had to adjust to remote and hybrid working, and employees around the world have been re-evaluating their priorities – leading many to seek new career opportunities. To enable the new ways of working and interacting with customers, many companies have accelerated their digital transformation programmes – leading to new challenges related to the security and privacy of personal data.
As general counsel or head of legal, you have been on the front lines in helping your company deal with these challenges. You have served on crisis committees, enabled your company's strategy, played a key role in transformation efforts, while also dealing with day-to-day work. In many cases, you have dealt with the ever-increasing workload with fewer resources and lower budgets.
For these reasons, your inclusion in this year's GC Powerlist: Iberia is a truly remarkable achievement. In the face of uncertainty, you have risen to the challenge. You have demonstrated your resilience, flexibility, creativity and agility in coming up with new solutions for the new dynamic. You have been a leader to your teams, and a trusted adviser to your leadership.
For this we offer our heartfelt congratulations.
If we've learned anything over the last two years, it is the importance of trust, respect and human relationships. Just as you are a partner to your business leadership, we at Dentons are committed to building trust-based relationships with our clients. This means going beyond legal advice to provide relevant business and sector insights and a commercial mindset to enable your success. It means being reliable, responsive and proactive. And most of all, it means listening to and understanding your business objectives, and helping you achieve them.
Just as you have adapted to the new reality, Dentons is evolving to better support your needs. We are continually challenging the status quo in the legal profession to offer you innovative solutions and technologies. Although we are the world's largest law firm, we continue to expand our global footprint to provide you with quality advice wherever you do business. And we strive to make a positive impact on the communities in which we live and work.
Likewise, Dentons is committed to enhancing our presence here in Spain. To respond to the growing needs of our Spanish and international clients, we are investing in top legal talent to strengthen our offering in Spain. And we will continue to do so in the years to come.
In these challenging times, we are stronger together. Our team is here to assist you with full-scope legal advice to help you grow, protect, finance and operate your business. We thank you for your trust and look forward to our future collaboration.
Congratulations once again on being included in the GC Powerlist: Iberia 2022.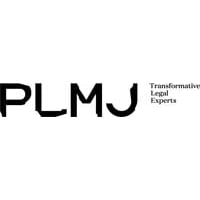 The world has changed since we were last together. We are at what seems to be the last stage of Covid-19 and it is fair to say that what we are experiencing in 2022 cannot be described as a return to normal or, at least, to the normal we knew before the pandemic. As individuals, we have changed. As organisations, there has been a structural shift towards flexibility, remote work, and a new era of collaboration.
In 2019, we got together to recognise the growing pivotal role of in-house legal teams. The pandemic has proven that these legal teams are a key to success and a sustainability factor in any sophisticated organisation. We are proud to have worked in close cooperation with in-house teams for over 50 years. For more than five decades, we have been first-hand witnesses to the evolution of these teams, in terms of their roles and responsibilities. In 2022, we want to go beyond that and say that we are witnesses to their role as strategic leaders: no longer only called on to come to the rescue when problems arise, general counsel are now asked to play an active role in decision-making processes.
The last two years were about survival, about coping and coming out stronger on the other side, when the world allowed it. Although we have new challenges in Europe that have taken us all by surprise, we firmly belief that in-house legal teams have never been so prepared to be up for any challenge the world poses.
Today, the pressure is on in-house legal teams to deliver greater levels of efficiency; take tech-based approaches; do more with less; maximise value. It is a demanding equation. There is also greater rigour in deciding which work should be done in-house and which should be done externally. Unsurprisingly, all these challenges also bring golden opportunities for innovation, leadership and decision-making at the highest level.
In this context, how can Portuguese law firms help? What can you ask from a firm like PLMJ, which takes great pride in its business focus and its commitment to working as an extension of its clients' in-house teams? A partner. This means that, more than ever, we take on your challenges as our own. To meet your needs, we must deliver work that perfectly balances legal solutions with business strategy and your organisation's short, medium, and long-term goals. This means, on our end, to always look for ways to constantly add value.
That is why these two years have been exciting. At PLMJ, we have worked hard to find and deliver the next big ideas for clients. We have extended our practice areas, industry expertise and geographic coverage. We have also adopted the latest tools and revised our existing processes to make sure we are always ahead of the game. We are especially proud of our recently established Responsible Business practice area and of the profound transformation this pandemic accelerated at our home. We too took the opportunity to be bolder and better, and to set our eyes on what in-house legal teams will need in the next two decades.
All that remains for us to say is that it is an honour and great pleasure to work closely with so many brilliant professionals. We would like to congratulate not only all the individuals and their teams recognised here, but also those not mentioned this time, for all their hard work and the valuable role they play in helping guarantee their companies' success.