Olleros Abogados
We welcome the initiative of The Legal 500 to recognise for the first time the work of Iberian general counsel. It is a timely and well-deserved recognition for the professionals that in recent years have been at the forefront of business activities in a difficult economic cycle, and in an often painful process of deep corporate restructuring.
We are very pleased to sponsor this initiative because we have closely cooperated with several corporate counsel through those challenging times and have witnessed their outstanding efforts to cope with increasingly complex regulatory frameworks and expanding responsibilities within their organisations.
The general counsel is becoming a key business partner in many corporations, an advisor to the senior management regarding matters that exceed their traditional tasks, as the GC is getting involved in issues relating to business strategy and risk management, and, not least, in ensuring the compliance of stricter economic, social and environmental obligations.
We as private practice lawyers are also adjusting our services in parallel to the changing roles of in-house lawyers. Besides mastering the progressively intricate legislation to be able to deliver accurate advice, we are investing to improve our knowledge of the economic and social landscape where our clients operate. As private practice lawyers, we have also been called upon to take a step ahead, to jump in the front seat beside the in-house lawyers in order to be more involved in day-to-day decisions.
This concurrent evolution certainly widens the scope for cooperation between in-house lawyers and law firms for the benefit of both. We can better understand and respond to our clients' needs, and in-house lawyers can benefit from the insight that we have achieved from working with a wide choice of clients, in a variety of cases and in different industries for many years.
The three Spanish sponsors of this initiative, Arpa Abogados y Consultores, Fornesa Abogados and Olleros Abogados, are medium-sized and independent law firms with a good joint coverage of the Spanish legal market. We share certain values, among which, the involvement and plain accessibility of our partners to corporate counsel is a common target. Our firms have maintained a rapid and sustained growth in recent years, and we attribute our success to the capacity to adapt fast to the new requirements and, above all, to the co-operation and working partnerships that we maintain with corporate counsel.
To show our appreciation for the work of these professionals, we decided to join The Legal 500 in this first GC Powerlist: Iberia, and we wish to sincerely congratulate all those that have been included in
the list.
Morais Leitão, Galvão Teles, Soares da Silva (MLGTS)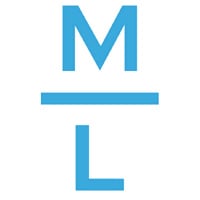 Morais Leitão, Galvão Teles, Soares da Silva (MLGTS) is very pleased to sponsor the GC Powerlist Iberia and partner with The Legal 500.
It is an opportunity for us to highlight the work of
in-house counsel, who have such an important role
in establishing the bridge between the company,
our clients, and the law firm.
Their work is rarely ranked, awarded or the target for interviews. We believe that they are the key ingredient behind the awards that MLGTS has received. The client experience drives each compliment that our law firm receives, and they are, of course, frequently the best referees of our work. Often, their work stays out of the limelight to enable the company and the law firm to work together effectively.
MLGTS could never achieve the results for which it is known without these 'business angels' or these important 'message decoders'. Choosing the right strategies and building new solutions for clients depend entirely on in-house lawyers. They have the important role of being part of the client's DNA – knowing the business, knowing the market, and understanding the framework of each single step that must be taken in company strategy.
The success of our firm depends on these anchors, on their capability of building a strong and trustworthy relationship, and on fulfilling the needs of clients. Without their role in working for our clients, it would be a less interesting challenge and not a lasting relationship.
MLGTS' practice group coordinators prepare the best team for each project, allocating the best resources that the firm has according to clients' interests, rather than gathering different experts from the main areas complementing other professionals from very specific areas. They respond with teams such as the German or French desks, or the Africa and Asia teams, that are equipped to respond to any matter.
About MLGTS
Morais Leitão, Galvão Teles, Soares da Silva & Associados is the outcome of the 2004 merger between the firms Morais Leitão, J. Galvão Teles & Associados and Miguel Galvão Teles, João Soares da Silva & Associados, both resulting from prestigious law firms founded in the 1930s and 1960s. In 2006 the law firm Osório de Castro, Verde Pinho, Vieira Peres, Lobo Xavier & Associados, founded in 1989 and based in Porto, was integrated into Morais Leitão, Galvão Teles, Soares da Silva & Associados, thereby reinforcing the firm's leading position and its presence in the north of the country. With a team comprising more than 180 lawyers at a client's disposal, we have three offices in Portugal, located in Lisbon, Porto and Funchal (Madeira Island). As a result of our network of associations with local firms and the creation of the MLGTS Legal Circle, since 2010 we have also operated through partnerships with law firms with offices in Angola, Macau (China) and Mozambique.