Freshfields Bruckhaus Deringer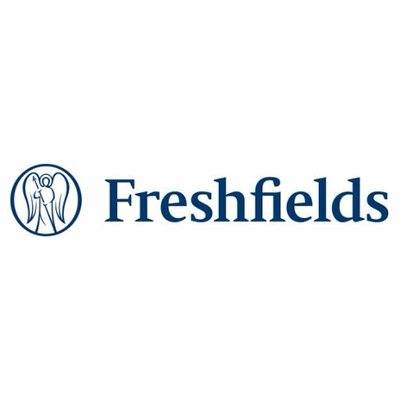 I am delighted that Freshfields has been given the opportunity to sponsor this year's The Legal 500 GC Powerlist: Italy.
We are a leading global law firm with a long-standing track record of successfully supporting the world's leading national and multinational corporations, financial institutions and governments on ground-breaking and business-critical mandates.
This year, we are celebrating our 275th anniversary – and our 21st anniversary in Italy. While our presence in Milan and Rome is relatively short-lived compared to London, we were among the first international law firms to establish an Italian presence. Since 1997, other international law firms have come and gone. But we stayed put and have established ourselves as a go-to law firm for Italian businesses looking to do both cross-border and domestic deals.
With the Italian economy in the doldrums over recent years, the number and value of such deals have of course been relatively small compared to before the financial crisis. But things are picking up. In 2016, the number of deals involving Italian companies exceeded those in 2008 for the first
time, and increased again last year to over 1,330, totalling $67.8bn.
Domestic and inbound transactions have bounced back particularly well. There were 762 domestic deals in 2017, more than double 2013's post-crash low of 348. For inbound transactions, there were 419 in 2017, increasing by 185% from 2012's post-2008 low of 147. The number of outbound deals has not shown such a marked increase but is still above the 2013 low. These trends are reflected in our Italian corporate team's activities in recent years in Italy, which has been working on an increasing number of deals, particularly for financial investors.
These positive economic and business trends continue using other measures. GDP growth – although low – remains positive, imports and exports are growing, and businesses are investing. This uptick in the investment climate is partly due to Italy's banking sector being on a more stable footing. According to the OECD, the value of non-performing loans on banks' balance sheets has dropped by around 20% from its peak due to large sales in the secondary market. Meanwhile, banks' lending criteria for businesses looking to expand their operations have eased.
For the heads of these expansionary companies' legal functions, many of the issues they face are unchanging: recruiting, managing and retaining talent; effectively managing external legal relations; and being asked to do more of the work that might have previously been done externally. Then there are of course issues around risk, regulation and litigation. For example, in the realm of data privacy and security, companies need to pay more attention than ever to the way they process the information they hold – or else face damage to their reputation and massive fines under the EU's new data protection regime. And in the background there is the threat of a cyber attack.
We are more aware than ever about how these pressures play out for general counsel and their companies more generally. And that makes us more committed than ever to continuous improvement, with all our people being encouraged to look for ways we can give our clients even better-value service. For example, with input from clients, we are developing a tool to improve the way their matters are logged, tracked and billed. We are also using artificial intelligence to identify the critical clauses spread across vast numbers of documents.
It's not just about technological solutions though – there is the human element too. For crisis situations, we deploy dedicated teams to help clients respond quickly and limit the fall-out. For ongoing advice, we aim for every client relationship to be consistent in terms of personnel and to feature specialists well versed in the issues clients face. This approach allows us to deliver commercially astute advice in an efficient manner.
Many congratulations to the 100 individuals who have made this year's list. I wish you all well over the next 12 months and trust that you will find even better ways to solve your companies' most critical issues.