Creel, García-Cuéllar, Aiza y Enriquez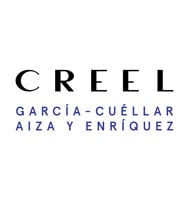 Creel, García-Cuéllar, Aiza y Enriquez is honored to sponsor The Legal 500 GC Powerlist: Mexico. Participating in a gathering of Mexico's most important, influential and visionary general counsels, representing many and varied companies across multiple industries and sectors, is quite unique, and a great opportunity to exchange views about the challenges facing us, and prospects for the legal marketplace and Mexico at large.
We are meeting at a time when the world, and Mexico is certainly no exception, faces vast challenges and perils, but at the same time great prospects for development and a better future.
When compared to most countries, particularly emerging economies, relatively speaking Mexico presents itself as an open and stable economy with low inflation, sustained GDP growth (albeit modest), an expanding middle-class and internal consumer market, a growing manufacturing base and exports and relatively sound public sector finances. These fundamentals, coupled with the early stages of the implementation of a profound set of structural economic reforms focused on fostering competition, and reshaping key sectors such as energy and telecommunications, will in the long term assuredly transform the economy and yield prosperity. By most metrics, Mexico's pro forma and prospects are quite encouraging.
With this backdrop, the legal community has confronted diverse challenges, and is itself undergoing a transformation towards modernization and globalization. With the advent of information and technology, the types of services demanded by consumers of legal services, and the high standard in which such services must be offered have significantly changed over the last several decades, and the trend is certain to continue in the future. The ever increasing complexity of legal frameworks governing various activities, and the sophistication of the capital markets and business transactions generally, as well as the emergence and development of new industries in Mexico, such as oil and gas, have forced the legal profession to steadfastly grow and learn new areas of the law, and changed the way lawyers and law firms relate to clients and counterparties. At Creel, García-Cuéllar, Aiza y Enriquez we find these times to be most energizing and transformational. We have been forced not only to adapt to increasing competition by local and international service providers, which we welcome, but to also look within in order to align our strategy and vision with that of our clients, and to focus on offering them a shared interest and a value and trust based relationship. Simply put, evolution.
Despite what we consider to be a positive moment in the legal marketplace, we are certain few participants in the GC Powerlist would disagree that one of the greatest challenges confronting the legal profession in Mexico has to do to with one of the most basic components of any society – the rule of law. For decades, deficient rule of law and corruption have plagued our country, severely burdening further development and shared prosperity for all in Mexico. Notwithstanding the many positive developments in Mexico's substantive laws, as a country we continue to suffer from vast corruption and a deficient and ill-prepared justice system. On this issue, by definition no group has a greater responsibility to change the status quo and contribute to change than the legal profession.
With this in mind, we invite all of you to use this The Legal 500 GC Powerlist summit, as a venue to discuss how we can all focus and coordinate efforts in a quest towards the development of a better and more transparent and equitable justice system, and towards the eradication of corruption. By making the rule of law a shared and foremost goal of the legal profession, and a cornerstone of Mexico's development, what is already a promising future for the country will improve exponentially.