Hamilton Advokatbyrå KB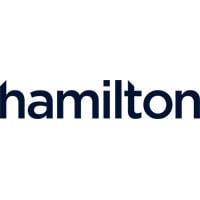 It is with great pleasure that Hamilton, in partnership with The Legal 500, is hosting the GC Powerlist: Sweden, which was established to put in the spotlight the substantial work of in-house counsel and their importance in the legal service sector. We wish to congratulate all the nominated general counsels (GCs) as you have ensured that the in-house legal function continues to drive the business forward.
The role of today's GC is to demonstrate a strong ability to address complex legal issues with practicable solutions, while adopting a pragmatic and feasible approach to align the legal requirements with the needs of the specific business. The role as a strategic partner in the corporate system for the GC has been given more weight. A strategic response is essential in today's unpredictable business environment and the legal function is looked upon by boards and management teams as the compass to make decisions that adds value, rather than being viewed as a cost centre.
GCs need to be at the forefront of the continual development of technology which is one of the most fundamental current trends. In addition, the fast-changing regulatory landscape requires the GC to master a wider range of skills.
The legislation which has been in the spotlight over the last year is without doubt the General Data Protection Regulation, GDPR. General counsels, just like law ­ rms, have faced exciting challenges explaining and implementing all regulatory matters into their company's business. We will both continue to face new challenges as the legal market changes, develops and adapts.
At Hamilton, we work closely with exceptional GCs throughout Sweden. We treasure these relationships as they help us lay the foundation for a stronger practice tailored to meet the high expectations of our clients. Furthermore, GCs guide us in accelerating the transformation of our own role as external legal counsels. It is not anymore just about us knowing what a GC's company's business is concerned with. But it is also essential for Hamilton to support the company strategy and planning whilst cementing a stronger two-way bond.
Consequently we have created one of the markets most ambitious development programs for GCs: Hamilton Insights. This program is a series of seminars that provide a greater understanding of pertinent subjects and market updates in various key practice areas. This is supported by Hamilton Perspectives, our legal newsletter, which includes news from business sectors and our practice groups. These initiatives provide GCs with a broader understanding of the challenges being faced in the legal world.
We look forward to facing these challenges together. And once again: all the GCs that have been recognised deserve our warmest congratulations regarding their innovative and exceptional achievement of being nominated for the Powerlist.