Baker McKenzie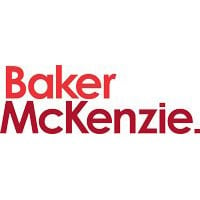 Baker McKenzie is proud to participate, once again, in a new edition of the GC Powerlist in Argentina and we would like to congratulate all of the nominees who are being recognised.
For more than 30 years, The Legal 500 has awarded nominations to the most distinguished people in the legal business and being a part of it reinforces our commitment to recognising those who strive and work tirelessly to promote the value of our profession.
As the bulk of modern work is becoming increasingly global and complex, lawyers are compelled to constantly seek new ways of working together. Therefore, it is essential to understand the need and importance of teamwork which not only enhances the expertise of every one of us but also takes advantage of the strength arising from the diversity of viewpoints. The synergy generated by the collective effort is a key tool to continue this path of excellence.
There is an increasing demand for professionals who can adroitly navigate group dynamics, who can collaborate well across borders, markets and industries around the globe and are able to embrace new ideas and emerging technologies. This new lawyer will allow us to position ourselves strategically in a market that is strongly result-oriented.
We understand that it is necessary to evolve in these new scenarios and that it is crucial to stand out and really make that difference. For that reason, Baker McKenzie considers it a priority for lawyers to adopt new ways of working, to be able to articulate with colleagues across borders to help clients succeed in this challenging world. We conceive teamwork as the true and only way to bridge the gap between clients and our work, as the key to achieve the objectives and defeat the challenges this new context poses. Our lawyers, specialised in different areas of law, work together and efficiently combine their experiences and abilities to obtain different perspectives on the legal issues so as to give the most effective advice.
Consequently, it is by the recognition of the best legal teams we continue positioning our profession at the top. Teamwork represents a very deep-rooted value in the firm and is something that we defend and fervently rely on.
In this context, Baker McKenzie is designing new ways to encourage client communication and relationships, analysing clients' specific needs, applying new methods and reshaping aspects of our legal services accordingly. We are also evolving towards a strong industry-focused model with flexible, open spaces that enable a more seamless and collaborative cross-practice relationship among our professionals.
We are convinced that the quality of a law firm is equal to its talent. The better lawyers, and especially the better teams you foster, the better quality you deliver. Teamwork and the ability to adapt and evolve to better understand the context around you are key elements to providing all the services that clients need to strive in this world.
Finally, we want once again to thank you all for your commitment and professionalism which is essential to our work as lawyers.
Congratulations to all the nominees in this new edition and hopefully the future will find us working together, as a team.