DLA Piper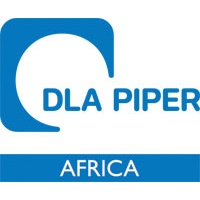 All corporate counsel want to be seen as trusted advisers who understand their businesses, but in Africa it is fundamental to the role. In many African jurisdictions it is no exaggeration to say that businesses depend on the quality of their counsel.
When businesses seek to invest in Africa their first port of call is often a lawyer. Not only are these businesses looking for advice about what the law says, but critically about the range of issues they will encounter and need to prepare for. To succeed in Africa, you need people who can help you navigate the law and the processes of doing business. The teams featured in this year's GC Powerlist Africa Teamsshowcase Africa's best in-house legal talent and underline just how vital lawyers have become to their businesses.
It is impossible to stand out as a lawyer in the dynamic African market without a number of qualities, above all pragmatism, patience and a high degree of entrepreneurialism. Over the last few years these qualities have been embodied by the continent's top general counsel, but they are increasingly found in their wider legal teams.
Service and professionalism have always been high among Africa's in-house lawyers, but the continent's leading teams are now showing they can rival lawyers anywhere in the world when it comes to finding commercial solutions to on-the-ground problems. For those of us who have been based in the African market for a long time, the evolution of Africa's in-house lawyers has been striking.
The quality of in-house teams featured in this year's GC Powerlist Africa Teams reflects the growing legal and commercial sophistication across the continent as a whole. DLA Piper Africa is pleased to recognise them with this publication.
Although often referred to in a homogenous way Africa is, of course, extremely diverse. Diverse because of geography, diverse because of culture, diverse because of language, and diverse because of laws. It is also home to increasingly diverse sectors, and we are pleased to see this reflected in the teams selected for this year's Powerlist. Whilst agriculture and commodity-related work remains important, we have been impressed by the legal expertise in a range of sectors, from consumer goods to IT, and from financial services to pharmaceuticals.
It is not just the quality of in-house teams that is changing across Africa. The rising popularity of social media, communications technologies and a returning diaspora has produced an exciting cultural dynamism. The spread of ideas and attitudes from one jurisdiction to the next is helping to fashion a more demanding populace, vast swathes of which are young. As a consequence strong, successful governance and leadership will travel farther, faster.
Of course, the old concerns continue to haunt us, corruption and failing rule of law still deter many would be investors; they still ask about the ease of doing business and the application of law, especially in terms of settling disputes. Like anywhere else on earth, Africa offers some easy places to do business and some not so easy places to do business. There are many challenges, but investors who are serious about Africa can see beyond the drawbacks and appreciate the opportunities. To succeed in Africa, you need to invest in Africa.
DLA Piper has invested in the African market because our lawyers have also seen past the headlines to what lies beyond. We welcome the opportunity to be a part of the continent's success and we believe the best way to be a success in Africa is to make a commitment, involving the right people from the outset. Our lawyers with extensive experience in Africa have spent their careers advising governments, banks and corporates on how to do business in Africa.
As any general counsel will tell you, having outstanding on-the-ground lawyers as part of the team is fundamental to advising business here. DLA Piper is the only firm to have a truly pan-African practice. It requires dedication to join up practice and sector groups across such a diverse continent. Our network of offices and member firms not only allows us to see further than any other firm, it allows our lawyers to act as conduits for information and opportunities.
Africa is home to some of the most dynamic and rapidly developing businesses on earth, but it also requires significant investment and expertise in a number of areas. That is why international business will keep coming to Africa and why DLA Piper will continue its commitment to supporting them.
And once again, a big congratulations to everyone in this year's GC Powerlist: Africa Teams.