Milbank, Tweed, Hadley & McCloy LLP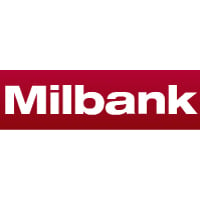 Milbank is delighted to have the opportunity to partner with The Legal 500 on the GC Powerlist Germany. We consider it vitally important that in-house counsel have the chance to share the experiences and challenges that German corporations are facing – and especially when conducting international work. The view at Milbank is that a law firm is only as good as the results it achieves for its clients. Demand for support on international projects is growing and the number of mergers and takeovers has recently risen again worldwide. In competitive markets such as Germany, success depends not only on a keen sense of the right opportunity, but also on the successful structuring of complex strategies.
Best solutions for each mandate are only possible if there is close collaboration between clients and law firms. To succeed at the highest levels, precision, flexibility and speed are essential factors. Fast interaction between client and outside counsel, coupled with strong relationships, provides the confidence, creativity and imagination through which the largest deals can come to fruition.
Milbank's integrated practice is underpinned by a strong tradition of innovation and client service, which means that we always think with objectives of our clients as the primary driver. We constantly monitor our business offering and adapt to the needs of the market. We are proud that our clients are among the most sophisticated consumers of legal advice and services, and our approach to these clients and their matters is to assemble lean, highly focused teams of lawyers, with an emphasis on very hands-on partners. Our lawyers combine the necessary corporate, M&A, finance and tax expertise with other relevant areas of specialisation, to obtain the best results. While we have the ability to quickly compose large and diverse teams of lawyers for due diligence and similar tasks, we recognise that many clients prefer smaller, specialised teams that are deeply involved and knowledgeable about all aspects of the transaction.
Each team is built on the client's needs. We efficiently implement tried and tested, and in many cases innovative solutions, with a combination of professional know-how, profound client and market knowledge, and dedication.
About Milbank
Milbank, Tweed, Hadley & McCloy LLP is a leading international law firm. Our 600 lawyers worldwide provide integrated services combined with technical excellence and genuine sector expertise throughout the world, as we have been doing for more than 140 years. Milbank is headquartered in New York and has offices in Beijing, Frankfurt, Hong Kong, London, Los Angeles, Munich, São Paulo, Singapore, Tokyo and Washington DC.
The first German office opened 2001 in Frankfurt, followed by Munich in 2004. As part of our global network, these offices give us a strong local presence, and our experienced partners there back that up with in-depth knowledge of the German market. More than 45 lawyers in Germany provide high-level legal advice in all areas that are key to the structuring, financing and successful implementation of transactions. Listed groups, SMEs, financial institutes and global investors have placed their trust in our expertise for many years, and continue to do so with great success.