Arendt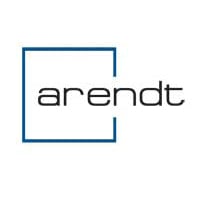 At Arendt we understand the crucial role of the legal team in successfully supporting the ambitions of the companies they represent, and so we are delighted to share in these celebrations and congratulate all who have been recognised in The Legal 500's GC Powerlist: Benelux.
Since we last co-sponsored this event in 2019 with our friends at Houthoff and Liedekerke, so many things have happened that were unimaginable a few years ago, and it is no understatement to say that there has been unprecedented change across the globe. Businesses have had to react quickly to these changes, whether enabling their services to continue through the pandemic or working with their global teams in response to political tensions and conflict. The demand on legal teams has never been greater to provide support, insight and guidance on how their companies should react to these challenges. Legal and compliance teams, and the GCs who lead them, are now at the forefront of enabling change; supporting the development of new environmental, social and governance strategies, harnessing technology, adapting to the needs of an agile workforce and assessing where and how their businesses operate across multiple jurisdictions.
Tonight, we recognise and applaud the legal teams and GCs who play such an important role in helping their companies overcome hurdles and implement their strategies by successfully navigating legal and regulatory challenges. Often managing legal teams across different geographical locations, GCs have a broad remit to ensure that cross-border activities can continue to operate at a time of dramatic global change. It is not only core legal skills that are required for the successful GC, but managing internal departments, external counsel, budgets and profitability are all key areas of the role.
Increasingly, external legal advisors need to be more than just purveyors of legal advice, but real business partners who have a global view and help GCs and legal teams navigate and anticipate the changing legal, tax and regulatory landscape. As a full-service law firm, Arendt offers a comprehensive and integrated approach to help GCs and their legal teams to overcome all these new challenges by providing them with practical answers to their legal, regulatory and tax questions.
Along with Houthoff and Liedekerke, we are proud to say that many of the companies represented here this evening are our clients, some for many years. In this increasingly unpredictable business environment, we are sure of only one thing: we will continue to work with you, together, facing the challenges and opportunities that 2022 has to offer.
Houthoff
The GC Powerlist celebrates general counsel and their teams and Houthoff is a proud sponsor of this GC Powerlist: Benelux 2022.
It is our daily business as lawyers to work closely with our clients, general counsel and their legal professionals to contribute to the ambitions and success of the companies they represent. The challenges they encounter and their professionalism in such circumstances is outstanding.
The playing field of legal departments is so rapidly changing that when working together intensively as we do, you can easily see the resilience and high-level knowledge they constantly bring to the table. Many companies are still dealing with the consequences of the Covid-19 crisis, which has resulted in various legal issues. Whilst we sincerely hope to have come to the aftermath of the pandemic, all sectors are faced with the results of very impactful geopolitical developments. This too leads to demanding legal challenges and complex legislation. Navigating through these circumstances, whilst helping the business accelerate, often in an international context, is not for the faint-hearted.
To contribute to a company's success means that general counsel have to help implement environmental, social and governance goals, embrace new digital possibilities and safeguard an organisation's compliance. And yes, also work with external counsel like us. At Houthoff we are committed to helping legal teams, and their boards, in their endeavours concerning long-term and sustainable successes. We feel privileged to do so, because we get to experience and learn from the passion and power of our counterparts first-hand.
Congratulations to all individuals recognised in the GC Powerlist: Benelux 2022. At Houthoff, we wish all legal professionals great success in all that lies ahead.
Liedekerke
We are extremely proud to be one of the three sponsors for yet another year of The Legal 500's GC Powerlist: Benelux and to join The Legal 500 in recognising Benelux's top general counsel. It is an honour to co-host the GC Powerlist Benelux event and to congratulate all general counsel who have been instrumental in bringing their companies to the next level by providing them with the necessary tools to succeed in their goals.
In the past two years, the world has gone through a global pandemic, increase in social activism, geopolitical changes, and many other major developments in numerous areas, that will forever pivot and impact businesses and individuals for the unforeseen future.
Businesses have been increasingly forced to rethink their way of working and approaching challenges and planning. We have moved from simpler times where we saw less and slower changes, where organisations and legal teams faced a world that was more reliable and could anticipate risks and challenges based on old assumptions, and therefore achieve a simpler vision of the future, to a new VUCA (volatile, uncertain, complex and ambiguous) environment, where geopolitical issues, globalisation and new and disruptive technologies are bringing their share of intricacies and are impacting all industries, making risk analysis and future planning much more complex.
In this new landscape where uncertainty has become more apparent, legal teams need to have their finger on the pulse and be even more strategic and future-oriented; they need to assimilate mass amounts of information in shorter times, they must rapidly evaluate how to act and react all while under time pressure to manage more risks and complexity. They need to go far beyond those old assumptions and can no longer use only past experiences to plan and assess the future, but need to take into consideration a whole array of (new) elements to bring their organisation a real added-value as trusted business advisors.
Their role has therefore been profoundly redefined, and they need to become even more agile in a dynamic, rapidly changing legal market, assess fluctuations, anticipate risks and challenges and how to cope with them and evolve and adapt with the changes rather than being disrupted by them.
In short, their resilience and adaptability must be bulletproof.
The general counsel present tonight have certainly impressed us by their adaptability and ability to accept change, and their capacity to go the extra mile to be able to support their businesses in meeting challenges and embracing new opportunities.
Alongside our friend firms Arendt and Houthoff, Liedekerke is proud to praise – through the GC Powerlist: Benelux – those who are visionaries and are instrumental in enabling their businesses to leverage the changes to succeed as organisations. We are delighted to not only be a legal advisor for them but a true business partner who will continue to accompany them and guide them in these endeavours.