Sponsor Message
Al Tamimi & Company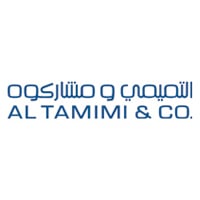 The Middle East is currently a region with two distinct faces; one of turmoil, with the situation in much of Iraq, Syria and Yemen serving as apt examples; while the other of great opportunity, as many countries in the region, and particularly those in the GCC, continue to successfully diversify their economies away from hydrocarbons, opening up new markets across a wide range of sectors.
Dubai in particular has emerged as a thriving global business destination, with one of the fastest growing economies in the world, with GDP rising by 6% annually. Furthermore the hosting of Expo 2020 is expected to create over 225,000 jobs over the next few years, bringing with it huge economic opportunities for the UAE as a whole. The Emirate has built a vibrant economy based on commerce, tourism, finance and real estate, with Dubai now home to one the world's largest and active real estate markets.
Capital markets were at their most active for two years in Dubai during 2014, with several UAE based companies going to market and listing their shares on the Dubai Financial Market and Nasdaq Dubai, highlighting positivity and optimism in the market. The recently amended UAE Commercial Companies Law will move the country closer towards international standards and best practice, and thereby boosting the local financial markets and also encouraging new IPO activity.
The introduction of this legislation also demonstrates the UAE government's commitment to, and evidence that it believes that commercial laws, rooted in international best practice, are vital to the modern economy that has developed in the UAE. IPOs, many of which have been on hold locally over recent months due to the lower oil price, are predicted to return, aided by a more transparent regulatory regime and a favourable business environment more generally. We will be watching closely to see how the market responds. Additionally, the opening of the Saudi Tadawul exchange to foreign investors will impact on other GCC markets and have an effect on many businesses in the Gulf more generally.
Given the way the opportunities in the Middle East are shaping up for local and international businesses, particularly with major events like Expo 2020 and the 2022 FIFA World Cup in Qatar, the need for quality corporate legal counsel is more important now than ever before. There are widespread economic and growth opportunities across the region, and effective corporate counsel will help to navigate changing economies and regulations in this environment. Similarly, with the shifting geopolitics of the region, posing a multitude of additional challenges, these too need to be carefully considered and appropriately responded to. Prudent and well informed legal advice is crucial and can often be the difference between success and failure.
In-house legal teams are being called upon to play a more important role in how businesses operate, and they are becoming increasingly involved in operational issues, such as risk management and business strategy. They have the ability to change or form opinions within their industry, create robust structures to drive a business forward, and there are enormous opportunities for innovation, leadership and decision-making at the highest levels. It is important that General Counsel fully understand the corporate, geopolitical and economic environment in which they operate, allowing them to give robust advice to their clients, and partnering with and working closely with law firms to navigate through the region's changing business and legal environment. Looking ahead, if the same pace of growth and expansion is going to be sustained across the financial sector and various other industries, the need for able and business-savvy corporate counsel in the region will be significant. Despite falling oil prices, the region's economic outlook remains encouraging and positive and we would expect that there will be more local and regional companies seeking to list their shares on the various exchanges in 2015 and 2016.
We at Al Tamimi and Company are excited by this economic outlook for the region and we would hope to continue to partner and work closely with in-house legal teams to support their businesses and their clients in taking advantage of these opportunities together.
On behalf of the team at Al Tamimi, I extend our congratulations to each and everyone of you who has been included in the top 100. This not only shines a spotlight on the increasingly important role of corporate counsel, but recognises an array of the most influential and innovative in-house counsel working across the region.