RPC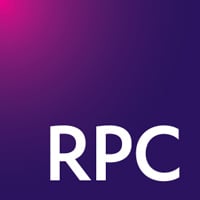 Vision, purpose, focus. In my experience as a managing partner, these are essential ingredients for high performance organisations; essential ingredients for high performance teams; and essential ingredients for high performance individuals.
The GC Powerlist 2019 backs that up. And with some impact.
From cover to cover, the Powerlist is a 'who's who' of senior in-house lawyers who have demonstrated the vision, purpose and focus to run legal teams that add true commercial value to their businesses. And that value is increasingly recognised at the highest level. Many of the GCs listed have already taken that coveted step to occupy a seat at the boardroom table; the rest are well on their way.
Of course, clarity of vision, purpose, and focus – while critical – can only take you so far. It's the values you espouse and the behaviours that you demonstrate day to day which determine the
extent to which you succeed – or fail – in achieving your ambitions. And in helping your organisations achieve theirs.
Many of the most successful GCs we come across at RPC – a good number of whom I'm pleased to see in this year's Powerlist – are cut from a common cloth. They share a single-minded service mindset, acutely focused on cutting through the background noise to deliver solutions, simply and effectively.
Client focus, for them, is second nature. It's the starting point. They put the interests of their internal clients – and the business as a whole – front and centre in every decision they make. And they are disciplined in their approach to delivering on the commitments they make, big and small.
The true leaders are supremely collaborative. They work together inside and outside their teams – inside and outside their organisations – to bring out the best in each other for the good of the business, and the good of the people they work with.
And finally – as I wrote about at length here last year – they understand the value of diversity, in its broadest sense. By that I mean diversity of thought, diversity of experience and diversity of leadership. Importantly, they don't just understand it, they deliver on it.
There are, of course, many differences between running a law firm and running an in-house legal team. But it strikes me that – as with these values – there are many similarities, too. Like a managing partner, GCs must focus on consistently providing the business with the best technical and commercial advice; they must deliver on their commitments to clients, all the time, every time; and, to achieve this, they must bring out the best in the people around them.
Those are the disciplines, the values, and the behaviours I obsess about at RPC. Looking through the Powerlist – and reading about the achievements of those included – tells me we in private practice can continue to learn a lot from looking at the way our in-house counterparts operate.
At RPC, we've been involved with the GC Powerlist since its inception over seven years ago, and we've certainly learned plenty along the way. It was then – and it remains now – the definitive line-up of the leading and most forward-thinking in-house lawyers in the market.
Congratulations to all those featured.
James Miller
Managing partner Tel: 020 3060 6517
james.miller@rpc.co.uk