Al Tamimi & Co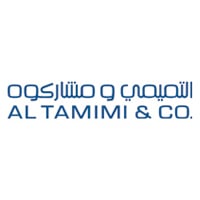 The past 12 months have seen governments across the GCC continue to drive their diversification agendas, both in terms of legislative changes and broader initiatives designed to support economic development. Added to this continuing activity across the private sector as companies seek to strengthen and grow their businesses, against a global macro-economic picture not without its challenges, and you can see why in-house legal teams have been kept busy.
As we entered the first few months of 2019, a sense of cautious optimism prevailed in the region, underpinned by a more positive oil price performance; however, increasing geopolitical headwinds have since dented this outlook. The International Monetary Fund (IMF) thus revised down global growth forecasts in the wake of issues including the US-China trade war, tensions with Iran and the ongoing uncertainty around Brexit, whilst recent economic indicators such as the yield curve inversion have weighed on global stock markets with an accompanying impact on the outlook for oil prices.
Nevertheless, the Middle East continues to show signs that it is making economic progress in spite of this global backdrop. The IMF expects GDP growth in GCC countries to improve slightly to 2.1% in 2019, up from 2.0% in 2018, before accelerating to 3.2% in 2020, citing government fiscal stimuli and spending ahead of events, such as Expo 2020, as driving growth, particularly in the UAE, Saudi Arabia and Kuwait. We have also seen several homegrown businesses step onto the global stage, whether thanks to an international public listing (Network International and Finablr in London) or through acquisition by a global giant (Careem's acquisition
by Uber).
Such progress is also being supported by ongoing legislative reforms. In May, for the first time ever, the UAE entered the top five in the IMD World Competitiveness Rankings, with the report highlighting the increase in government efficiency, particularly in terms of business legislation. Reforms have since continued and in July this year, the UAE government announced details of its much-awaited changes to FDI legislation with the publication of an initial list setting out 122 activities in the agriculture, manufacturing, education, health and services sectors where up to 100% foreign ownership will be permitted. This list primarily targets those industries seen to be key to driving the future growth and diversification of the Emirates. Whilst the full effects of this move on FDI are yet to be seen, legal teams at related businesses will undoubtedly be called on in the coming months to assess the potential impact and benefits on their own corporate and shareholder structures.
More widely in the region, Saudi Arabia has had potential FDI interest boosted by its inclusion in the MSCI Emerging Markets Index, with Kuwait also set to benefit from inclusion next year. In addition, Saudi Arabia continues along its path of statutory reforms including the publication of its new e-commerce law in July followed by the announcement of indicative amendments to its travel, labour and civil status laws in early August bringing further gender equality. Meanwhile, in Oman, the new commercial companies law came into force in May 2019, aiming to make the Sultanate more business-friendly.
Technology and innovation remain at the heart of the region's success going forward. The UAE continues to drive its digital transformation agenda, including announcing its Artificial Intelligence (AI) Strategy to position the UAE as a global leader in AI by 2031. Progress to date is already visible in the Emirates vibrant startup community, with it being home the highest number of fintech startups (according to Bloomberg Intelligence) thanks to targeted initiatives in both Dubai and Abu Dhabi. Elsewhere in the region, Bahrain is similarly building its position as a fintech hub through initiatives including focused funding and its regulatory sandbox, as well as leading the way in implementing new data protection laws.
For the in-house lawyer, keeping pace with all these developments is combined with an increasing need to act as a business enabler. Today's general counsel is not only expected to understand the fast-evolving legal landscape but to contextualise this within the business model and commercial requirements and at Al Tamimi & Company, we see how this shift from reactive legal adviser to proactive commercial driver is enabling both individuals and teams to make a tangible contribution to their businesses, and the wider economy. Therefore, it is fitting that this contribution is once again being recognised by this year's GC Powerlist: Middle East and we are delighted to congratulate everyone on this list.