Pinsent Masons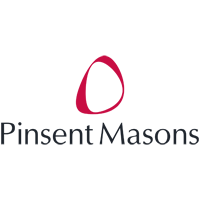 Last year, we said it was a challenging time to lead a business. That message hasn't changed.
The challenges facing the legal industry remain as diverse as they are intricate. Over the past few years, we have witnessed unprecedented disruptions that have tested our resilience and adaptability, and we have confronted this uncertainty head-on, redefining the ways in which we operate, collaborate, and serve our organisations and our customers.
Remarkably, despite what we have been through over the years, these challenges have never managed to alter the essence of the profession itself. Over the course of more than two and a half centuries, the legal industry has remained relatively unchanged, the very framework of our industry still showing signs of Dickensian origins.
So maybe this is why the year ahead is feeling a little more uncertain for some, because at the heart of our current transformative journey stands Generative AI (GenAI), a technological force that has the capacity to redefine the very fabric of our industry.
Indeed, GenAI has already begun reshaping traditional processes, streamlining repetitive tasks, and offering insights that were previously inaccessible. Never have we needed to be as inquisitive and as adaptable as perhaps this technology is now forcing us to consider, prompting great debate among the legal community as to whether this new technology will herald opportunity or portends a grim demise.
Immediate concerns around job displacement, ethical challenges around GenAI perpetuating inequality in legal outcomes and the loss of human judgment, empathy, and contextual understanding are all valid. As are concerns that our young talent will be unable to learn through experience, the skills required that will in time enable them to provide the advisory capability and judgement that many argue will remain the preserve of humans.
These concerns may be valid, but only if the adoption of GenAI remains untethered. Afterall, GenAI is a tool, and the choice of how that tool is deployed is ours.
At Pinsent Masons, we believe embracing GenAI does not render our expertise obsolete; rather, it can empower us to elevate our offering, enabling us to provide even higher-quality and more strategic counsel more efficiently. We also believe that incorporating AI into our business will enhance social mobility and help support our journey to a more sustainable planet. As an industry, we should all work on building a balanced approach that embraces AI's capabilities while safeguarding human qualities and ensuring that the legal profession harnesses technology as an instrument for enrichment rather than erosion of its intrinsic value.
As general counsel and Powerlisters, you will play a pivotal role in the successful integration of GenAI. Your unique ability to wield the dual role of legal expert and strategic business leader allows you to identify areas where GenAI can be most effectively implemented. Furthermore, you will be instrumental in addressing the ethical and regulatory implications of GenAI adoption.
Laurence Simons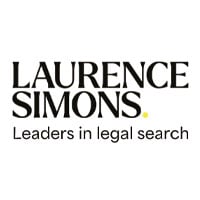 Laurence Simons is a global team of legal and compliance experts with over 35 years of knowledge. Fuelling a fresh approach, we focus on people, relationships, and building lasting strategic partnerships that help clients and candidates thrive. We are thrilled to be sponsoring the GC Powerlist 2023 and the General Counsel of the Year Award at the Legal Business Awards 2023.
With resilience and people-centric leadership, today's general counsel must navigate rapid AI, cybersecurity and ESG changes. The pressure to do more with less continues, both in terms of the expectations of lean in-house teams and simultaneously, a general counsel's expectations of their external counsel. While headcount approval for generalist roles is often a battle, we see investment and hires in more specialist areas, including AI, cybersecurity, niche compliance roles, and investigations positions.
Data fuels AI tools, and many companies are unaware or unable to control data usage. As businesses rapidly adopt new technologies, many teams ask who should own that risk. Today's general counsel is leading teams that are being pushed beyond black-and-white law or compliance – and expected to operate ethical AI in a yet-to-be-regulated theatre.
Market uncertainty has generated another theme, particularly in the London market – counteroffers. A recent survey by The Chartered Institute of Personnel and Development reported that 40% of employers in the past year have used counteroffers to retain staff who have received a job offer elsewhere. This perhaps reflects a market sentiment that retaining existing talent is more manageable than obtaining the budget for replacement hires who are likely to be more expensive. Money matters. This reflects the results of our independent surveys, which show a candidate pool increasingly motivated by securing their best possible financial position. When we asked a pool of senior candidates, "Do you feel fairly compensated?" 72% said "No" (a further 8% said "No, but benefits make up for it").
Cash, however, is only one thing that people are worried about currently. Over the last six months, returning to the office has been a topic arising more and more, with some law firms tying bonuses to office attendance. We predict this is a high-risk strategy because 40% of our candidate survey responses said, "Flexible work is most likely to keep them in their current role/company". The second factor that lagged notably behind was annual salary increases, which gained 15% of the vote.
With a disparate workforce and an increasing focus on safeguarding employee wellbeing, the general counsel's role has never been more critical for the growth and stability of organisations. The nominees have all been instrumental in challenging and forming the core values of their organisations. They have been responsible for developing brilliant technical solutions and led the way through the often-difficult path of promoting the legal function as a valued business partner.
At Laurence Simons, we understand how vital a general counsel and their team are to the success of a business. Through our network of global offices and over three decades of experience, we partner with our clients to make strategic legal, compliance and privacy hires that help businesses navigate today's most complex issues. We are delighted to support the GC Powerlist: United Kingdom for a second year, recognising not just the work of the individual but also the importance of effective leadership and working collaboratively. Congratulations from all of us at Laurence Simons.